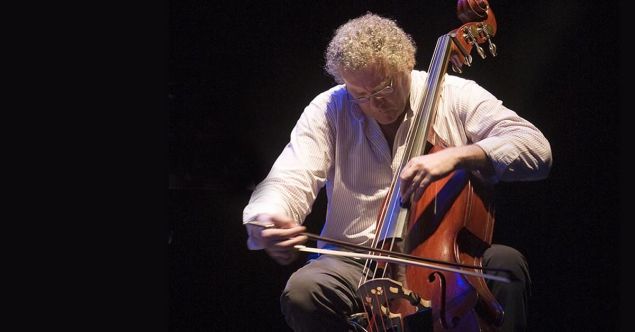 Fifty years ago, a young bass player out of Prague, Czechoslovakia, arrived in New York City to take in the robust jazz scene deep within its canyons. That month-long trip, where he met and sat in with some of the biggest names in the art at the time including Duke Ellington, would send him on a journey that would define his role in jazz music as one of its most steadfast and innovative players of the double bass and bass guitar the craft had ever experienced.
Miroslav Vitouš was the bridge between Charles Mingus and Jaco Pastorius in the instrument's evolution, appearing on such seminal works in electric jazz as Roy Ayers' Stoned Soul Picnic, Herbie Mann's Memphis Underground and Larry Coryell's Spaces before joining forces with Miles Davis Quintet saxophonist Wayne Shorter, pianist Joe Zawinul, drummer Alphonse Mouzon and percussionist Airto Moreira to form the first lineup of Weather Report before leaving the group in 1973 to concentrate on his own illustrious solo career full-time (a catalog which, in and of itself, contains some of the best jazz works of the last 40 years).
For the second time in a decade, Vitouš pays homage to his old band with his latest title for longtime home label ECM Records, Music of Weather Report. But where 2009's Remembering Weather Report was more of a loose salute to the group, Music of Weather Report offers a direct tribute to Weather Report by delivering imaginative revisions of material from both the time he was a member of the fusion supergroup and beyond his tenure within their ranks, backed by a stellar sextet comprised of saxophonists Gary Campbell and Roberto Bonisolo, keyboardist Aydin Esen and drummers Gerald Cleaver and Nasheet Waits.
The Observer had the pleasure of speaking with Vitouš about revisiting Weather Report, the golden anniversary of his first trip to New York City, what it was like playing with Duke Ellington and Miles Davis and the symphonic work that lies ahead for this vital 68-year-old and the ground he continues to break with each new release.
[youtube https://www.youtube.com/watch?v=knOH3VJMm8k&w=560&h=315]
So 50 years ago you first arrived in America…
I arrived in New York and stayed for a month with Willis Conover of Radio Free Europe. And he took me around to all the jazz clubs. I met most of the musicians who were in town. Clark Terry. Bob Brookmeyer. Jim Hall. Bill Evans. I actually went to Bill Evans' house. I brought my standup bass there and jammed with him. I sat in with Duke Ellington, Ornette Coleman. Basically, I met all of these people when I was there in just one month! [laughs]
How did you get to sit in with Duke?
Willis took me to the Rainbow Grill, where he was playing with his sextet. Harry Carney, Johnny Hodges, Paul Gonsalves. All these guys were playing in his sextet because the big band was not working for him at the time he was playing this Rainbow room. And Willis Conover took me there and Duke came up to me and said, "Oh, I heard you were a very talented bass player, come on up and sit in with us." So I did.
Duke was great. I was not really too much into older music—I used to call it older music at the time—I was more of a head in the modern jazz world of Miles and Ornette and Coltrane and all that. So for me, it was a little older than I was used to, but I picked up with them and I played. It was a great band, because all these great guys were there and it was quite something, yeah.
The next year, in 1967, you played with Miles Davis at the Village Vanguard. How did that come about?
I played with Clark Terry and Bob Brookmeyer in Chicago at London House, and Miles was in town to play the Opera House. So afterwards they all came down to the club to say hi to Clark Terry, who was an old friend of Miles, and he heard me play. Clark Terry then took me in the dressing room and says, "I have something to tell you, sit down." And I got worried, like, "What did I do? I didn't do anything." [Laughs] So I sat down and he says, "Miles wants you to play with him next week." I couldn't believe it.
How was playing with Miles for you?
Oh, it was great. We didn't talk very much. There was really no conversation, just playing. But it was such a thrill playing for them. Those quintet albums were big favorites of mine. It was a dream come true. They were the best group of musicians I ever played with to that point and long after, because the level they performed at was so high.
What was it like being a part of that rhythm section with Tony Williams on drums?
Incredible. Of course, I played like I play and it worked out. I play with my heart and my intuition, because if I start looking around for notes and forms and stuff I would get lost. Miles was actually thinking about having me in the band after that.
"All my music comes from above; my music is descended down to me. I am an instrument of music. Just like I play the bass, the music plays me."
And was playing with Miles where you met Wayne Shorter?
Yes. I first met Wayne when I played with Miles through 1967. Then after that, he called me for every recording session he did for himself. I was on two of his albums from that period, Super Nova and Moto Grosso Feio, and then after that we did Weather Report.
What inspired the selection process for Music of Weather Report, especially the material from when you were not in the band?
I picked the stuff I liked from that, and I assessed the ones that would suit me. I didn't pick up much of the funky stuff, because that's not my bag.
[youtube https://www.youtube.com/watch?v=eOckT1lF29g?list=PLYQ_u-nkZNLmOyc8-2sqjliJaW77VGSJJ&w=560&h=315]
You mean the direction the group had taken when Jaco Pastorius joined them?
Jaco was fantastic, but I didn't really listen to them too much back then. They went the whole commercial route that wasn't for me. In the beginning, Weather Report was very creative. But then they started playing the black funk after that and began making simpler songs in order to be commercially successful. It was very far away from where we were on the first album and I Sing The Body Electric.
The period when you first began recording with the likes of Herbie Mann, Roy Ayers and Larry Coryell was such a creative time for jazz.
Yes, it was a very fertile time. The whole period was just incredible.
Were you listening to any of the music happening in rock, folk or soul at the time?
No, I was not into those at all. I was more into classical, if anything. Stravinsky, especially. But music is music, and good music is good music regardless of what avenue it's in.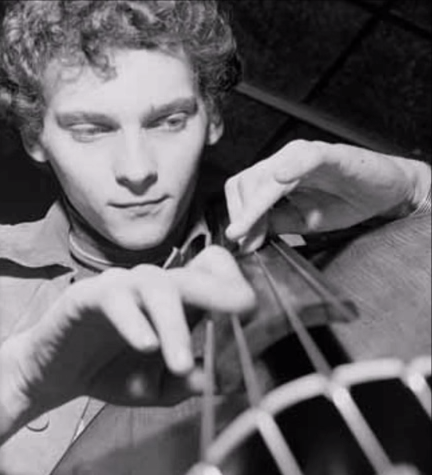 In regards to classical music, the project you are currently working on is a symphonic piece, correct?
Yes. It's actually a little bit in regards to the present happenings of the world. It's got some Middle Eastern motifs in it. I didn't even realize at the time, but it just came to me. The symphony melds together European and Middle Eastern music, and there's a battle and then it goes into a love statement and it's got a pretty positive ending as if to say, "Oh this is what happens so we better be cool." The immigration of people from the Middle East into Europe is what is on the news all the time, so naturally it just came right into my music. Because all my music comes from above; my music is descended down to me. I am an instrument of music. Just like I play the bass, the music plays me.
What are your thoughts on the refugee situation in Europe?
Well, somehow it should have been dealt with differently. The way it is now, [the refugees] bring so much negativity. They bring crime, they rape the girls. It's just unbearable. If they keep doing this, they're going to destroy Europe, so they better do something.