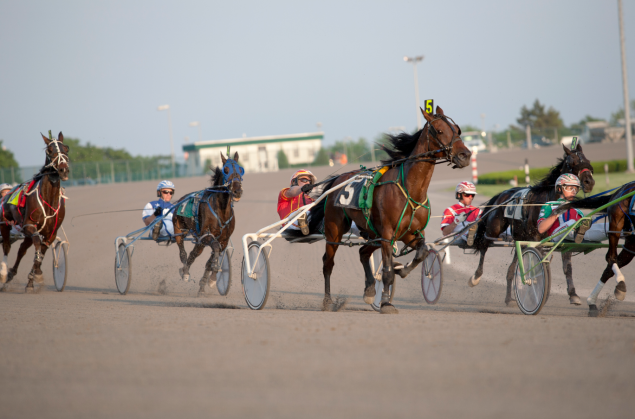 Atlantic City-area politicians may have a new regional ally in the campaign against North Jersey casinos. The ballot question that would approve the construction of two new locations is one of the state's most contentious issues this election year, and two central Jersey politicians are weighing in against the proposed expansion.
Mayor Jay Coffey and Borough Council President Joe Irace of Oceanport, whose city is home to Monmouth County's Monmouth Park Racetrack, announced their opposition Thursday.
Coffey alluded to real estate developer Jeff Gural in a statement, and to Gural's interest in bringing a new casino to the Meadowlands. Gural serves as the chairman of the Meadowlands Racetrack, and has created a pro-casino interest group with Reebook sneaker magnate Paul Fireman.
"Trenton continues to keep the public in the dark and expects voters to support a measure that would fail to truly help the residents and industries they claim to help," Coffey wrote. "As currently proposed, this expansion would only benefit a small group of well-connected, New York developers, instead of the citizens of New Jersey."
Though the current casino expansion bill only specifies how far the new casinos would have to be from the state's declining gaming capital of Atlantic City, the Meadowlands and Jersey City have long been considered early favorites for the new locations.
While proponents argue that the state will benefit as a whole from opening up new locations outside of Atlantic City to confront out-of-state competition, financial ratings agency Moody's has predicted further economic losses and casino closures for Atlantic City if the ballot question passes.
Irace sees them as a similar threat to Monmouth County's horse racing facility.
"The proposed casino expansion is nothing but a sweetheart deal for developers who want to build North Jersey casinos at the expense of the horse racing industry here in Monmouth County," he wrote. "Trenton has repeatedly relied on bait and switch tactics to achieve its goals, but voters will not be fooled. That is why we are voting no on question one."
Though special interest groups like Gural and Fireman's "Our Turn NJ" and the anti-casino "Trenton's Bad Bet" will continue their advertising assault, Fairleigh Dickinson University's PublicMind poll found lukewarm public support for the new casinos. Their most recent poll found 57 percent of registered voters against and 35 percent in favor in July.