If there's anyone looking to fix up a cocktail precisely where Montgomery Clift did, look no further than the Upper East Side.
More specifically, 217 East 61st Street, where the famed actor resided from 1960 until his death in 1966—the townhouse is now up for grabs as a $35,000 a month rental.
The current owner, personal injury attorney Simon Forgette, paid $5.13 million for the 18-foot-wide manse in 2007, and though he's apparently not ready to give up ownership of the place just yet, it seems he's okay with letting someone else try it out for a bit.
The aforementioned teak bar Clift built should still be intact—apparently, it's a "little thing," but in 2007 Forgette told the New York Times that he "planned to preserve Clift's bar, gin stains and all."
The five-bedroom, 4.5-bath home, where Clift spent his last days, is "spectacularly renovated," and includes a sitting room (where one will find the bar), with 12-foot ceilings and two fireplaces, according to the listing held by Douglas Elliman broker Beth Roberts.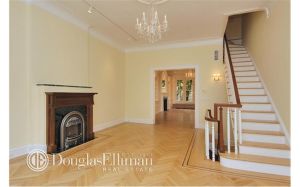 Other than the eat-in kitchen, formal dining room, and terrace with French doors that prospective renters get to enjoy, the listing also declares one will "Live like a Movie Star," and doesn't shy away from announcing "Movie Star's Townhouse for Rent!" though oddly enough, Douglas Elliman declined to comment on the home.
There are two bedrooms each on the third and fourth floors, each with a fireplace and en-suite bath, and there's a kitchenette on the fourth floor to ensure one can properly access sustenance while using the roof deck. Speaking of dining, Clift's The Misfits co-star Marilyn Monroe, who once called him "the only person I know who's in worse shape than I am," was apparently a frequent dinner guest at the home.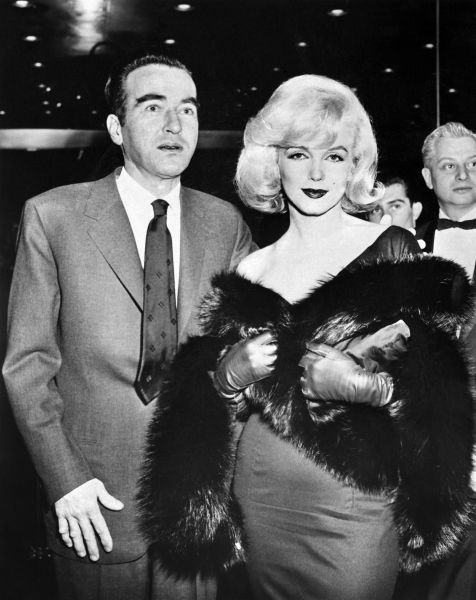 If Clift, for some reason, isn't quite enough to get one's attention, the townhouse had quite the history before the From Here to Eternity and A Place in the Sun star bought it in 1960—President Theodore Roosevelt reportedly gave the home to his daughter, Alice, as a wedding gift in 1906, and Clift himself purchased the home from (exiled) Russian Prince Serge Obolensky.