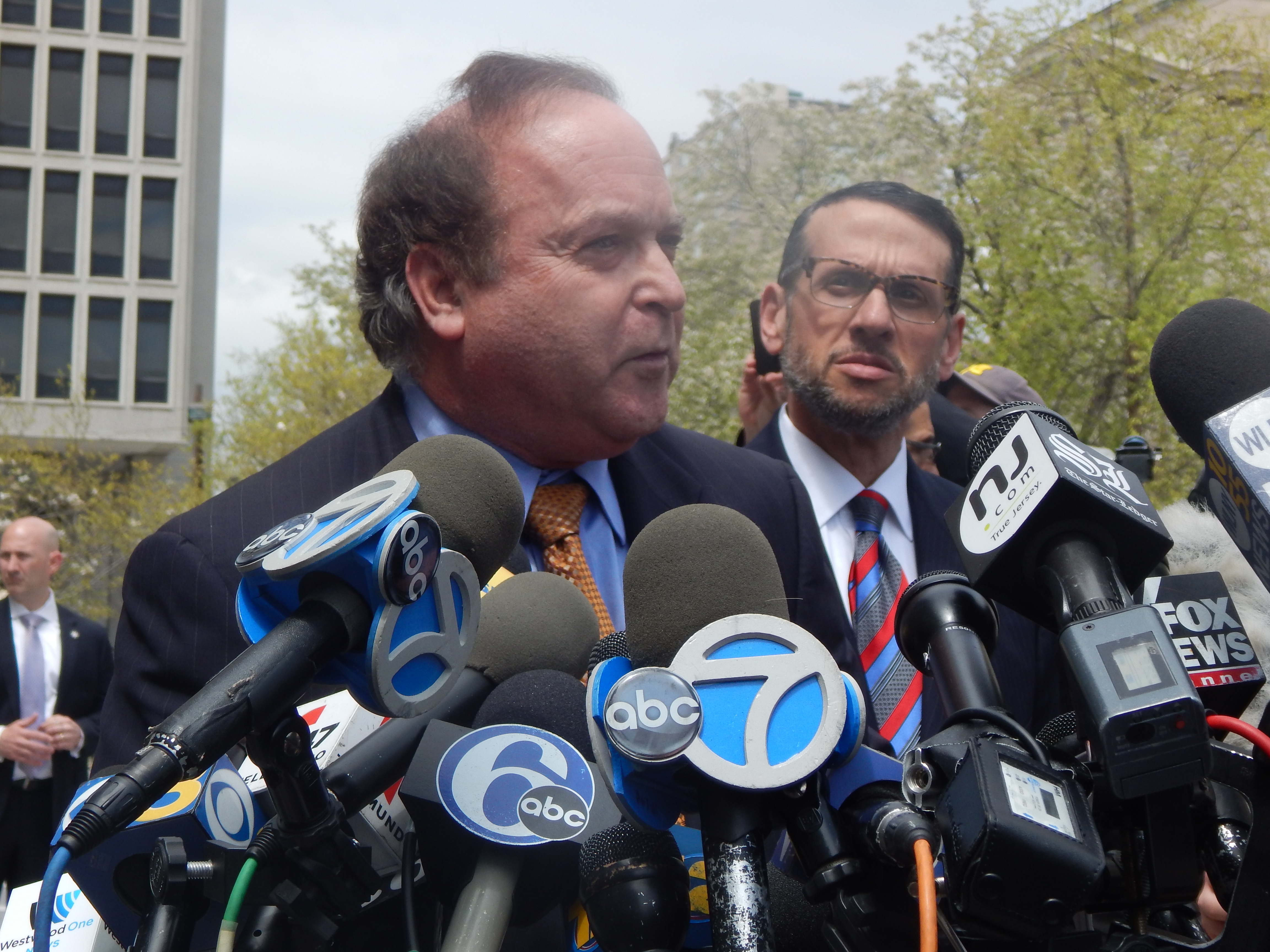 NEWARK – During the second Thursday of the Fort Lee lane closure trial—known commonly as "Bridgegate"—star witness for the prosecution David Wildstein took the stand for his fifth day of questioning. While the majority of defense attorney Michael Baldassare's questions focused on Waldstein's earlier testimony in the attempt to have the witness testify in a way that could favor defendant Bill Baroni, Baldassare's client, there were a few new nuggets of information that came out during Wildstein's testimony.
One of the most interesting new pieces of information during Wildstein's Thursday testimony was that, according to Wildstein's recollection, the Port Authority of New York and New Jersey gave an up to seven-figure amount of money to the Hudson County Urban League in 2013 in order to encourage state Senator Sandra Cunningham from not challenging then Jersey City Councilman Steve Fulop as he pursued election to mayor for the first time. According to Wildstein, it was his recollection that the Port Authority grant was what the governor's office wanted. Wildstein also said that former Chris Christie Chief of Staff Kevin O'Dowd reached out to former Deputy Executive Director Baroni when the funds were taking longer than desired to reach the organization. Wildstein said O'Dowd pushed for the funds to be delivered faster.
Neither Baldassare nor Wildstein made it clear during questioning if Fulop or Cunningham knew about the alleged reasoning from the governor's office behind the 2013 grant from the agency to the Urban League.
According to Wildstein, O'Dowd was similarly involved in a deal with the Port Authority and Essex County Executive Joe DiVincenzo in another seven-figure deal for that county. In that instance, Wildstein also said that the funds were not delivered quickly enough from the Port Authority and O'Dowd got involved. Eventually, Joe DiVincenzo endorsed New Jersey Governor Chris Christie for re-election to the governorship in 2013.
Fort Lee Mayor Mark Sokolich's failure to endorse Governor Christie for re-election is regularly cited by Wildstein as the reason he claims he coordinated a realignment of three Fort Lee lanes entering the George Washington Bridge into one. That realignment caused crippling traffic in the borough from Sept. 9 through 12, 2013. Baroni and former Christie Deputy Chief of Staff Bridget Kelly are currently on trial for charges related to those closures. Wildstein is working with the prosecution as a cooperating witness in the hope of reducing his 15-year prison sentence.
Another interesting tidbit that came from Wildstein's Thursday testimony was that Wildstein kept a folder labelled "Things I Don't Care About" in his Port Authority office. According to his testimony, the folder was Wildstein's way of filing small things that seemed unimportant at any given time in the event they came up later and he needed to refer back. That folder, along with family photos, books and medication were all left at his Port Authority office after he resigned in December of 2013.
Kelly's attorney, Michael Critchley, has yet to question Wildstein. His testimony will continue on Friday at the U.S. federal court in Newark.