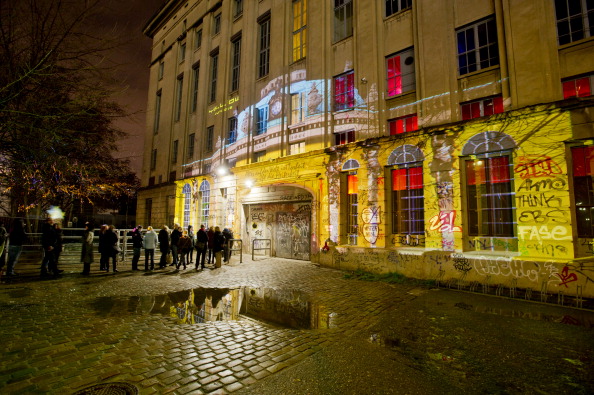 Electronica fans, rejoice! The German government has decreed that infamous Berlin nightclub Berghain be classified as an institution of "high art" as opposed to an "entertainment" venue for tax purposes, reports German newspaper Der Spiegel by way of Dazed.
Why does the subtle difference on Bergain's once-yearly paper work matter? Berlin-Brandenburg's fiscal court ruled that the club will now only be subject to a seven percent tax rate each year, significantly lower than the 19 percent it paid while listed as an entertainment venue. Other institutions that fall into this lower tax bracket would be venues like classical music halls, according to Dazed.
However, the real win for German citizens and international dance enthusiasts is that they may now brag that clubbing is considered "high art" in Deutschland. Considering that New York's MoMA PS1 holds an annual "curated" music series featuring the most quizzically-named, and experimental emerging talents on today's dance scene, and that MoMA's 2012 retrospective concerts headed by the Krautrock legends and progenitors of electronica, Kraftwerk, sold out online near instantly, this victory has been a long time coming. Oh, and did I mention that Berghain, until a recent unfortunate cancelation, was planning to screen artist Matthew Barney's River of Fundament this week?
Let's celebrate Berghain's tax status by watching this Kraftwerk video, which further proves electronic music has long been complex art form.
https://www.youtube.com/watch?v=VXa9tXcMhXQ