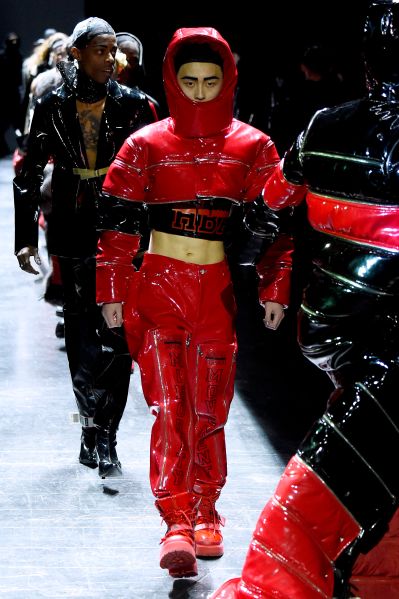 When New York Fashion Week comes round this week, it will be a 40-foot ferris wheel that stands out. Tommy Hilfiger will host a carnival on Pier 16 at South Street Seaport, with fairground rides, hot dogs and temporary tattoos. In doing so, he will likely create one of the most-shared moments of this season's shows.
Hilfiger's plans are part of an industry-wide shift towards consumer-facing rather than trade-only affairs, and what is being referred to as a "see-now, buy-now" strategy. In effect, this places entertainment front and center in a bid to drive higher engagement with a public that can now immediately buy what they see in front of them, rather than having to wait six months for it to hit stores.
It comes hot on the heels of the CFDA's report in conjunction with the Boston Consulting Group exploring different options for a new approach to fashion week. Rebecca Minkoff will show on the streets of Soho, while Misha Nonoo is opting for a Snapchat-only presentation, and Diane von Furstenberg and Kate Spade New York are doing private appointments before something consumer-angled next season. New York, it seems, is leading the see-now, buy-now charge.
And yet those are just a handful of names in a sea of 151 official designers this season. According to Mark Beckham, business director of fashion week for the CFDA, there are a total of 300 shows, presentations and events scheduled throughout the week. Standing out has never been harder.
For Candice Fragis, buying and merchandising director at Farfetch, it's the main factor keeping her away. "The schedule is so huge and half of the brands are not brands that are relevant for my business, or brands that I know." Instead, she will wait and visit the showrooms of those most relevant when they come to Milan and Paris.
Another factor she cites is the repetitiveness of New York shows: "The pressure there now is on designers to put out more than ever before, means lots of them have the same offer and not much of a point of view. We're all seeing the same things over and over and then all buying the same thing."
This lack of differentiation arguably links to the commercialized American sportswear look the city has long been known for. "We often love the idea of it, but we also complain it's too commercial and boring," says Lauren Indvik freelance fashion journalist and former editor-in-chief of Fashionista.com.
That said, it is of course the foundation upon which the likes of Ralph Lauren – which was the second biggest US apparel business behind Nike in 2015 – were built on. Even today, names from Rag & Bone to Alexander Wang operate on this business model – offering products that really move when they hit shelves.
But it's this younger set, Indvik argues, who haven't lived up to expectations. "There's a whole generation of designers who have hit the 10 year mark [Wang, Phillip Lim, Derek Lam, Rodarte], that had so much promise, but they've just not done as well as expected. They're strong fashion names, but they're not household names and they're not massive businesses."
"The problem is, there's just so many of them now," says Fragis. "New York owns the contemporary market, but they're a dime a dozen. It's too hard for them to become these big brands today."
 The fact department stores are struggling, doesn't help. "You have the likes of Neiman Marcus reducing their buys, and designers competing for racks on the designer floor. It's just not a good time for womenswear apparel," Indvik explains.
Where there is growth is in activewear, which brings us back to the classic Americana theme. Hilfiger's carnival will be accompanied by the launch of the Tommy x Gigi [Hadid] collection, something that not only taps into that aesthetic, but thinks about younger consumers. This, says Sarah Owen, senior editor at trend forecaster WGSN, is essential: "Fashion brands have to be thinking this way, and particularly priming for Generation Z consumers in the workforce, which isn't now far off. If they don't update their design aesthetic then they're not going to be relevant in a few years."
Owen highlights streetwear as a strength New York designers can build on. "The [look is] really quite progressive and has been pushing New York's aesthetic agenda forward over the last few seasons," she says, referencing Hood by Air, VFiles, Gypsy Sport and Eckhaus Latta. "I'd even be bold enough to say Hood by Air opened the door for brands like Vetements [in Europe] to thrive."
Indeed, the streetwear look isn't unique to New York, but it certainly does it well, Indvik notes, nodding to the success of Kanye West's Yeezy as another case in point. "He's doing a fashion show at a scale no one else is doing, and he's pushing the format. You get in there and you honestly don't know what to expect. That's what New York should be about, it needs to have that sort of energy, and it needs to be exciting."
In the noise of so many shows and such a competitive market, it's individuality New York designers should turn to in order to stand out, Fragis adds. They may not all have Yeezy or Hilfiger-size budgets, but there's a lot to be said for doing something a bit different.