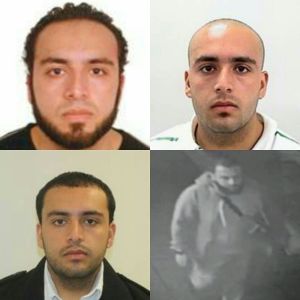 The Federal Bureau of Investigation and Mayor Bill de Blasio this morning announced a manhunt has begun for Ahmad Khan Rahami, a suspect in the explosion in Manhattan Saturday night that injured 29.
The name flashed across phones around 8 am, in an alert advising people in New York City to phone 911 or 800-577-TIPS if they sight the 28-year-old immigrant from Afghanistan. In a television appearance around the same time, de Blasio announced Rahami was believed to have had some part in placing the shrapnel-loaded explosive device under a dumpster on 23rd Street near Sixth Avenue—along with the second dud bomb found on 27th Street.
For the first time, the mayor identified the creation and deployment of the improvised armaments as an act of terrorism.
The FBI described Rahami as 5-feet-6-inches tall, brown-haired, brown-eyed and weighing roughly 200 pounds. He most recently resided in Elizabeth, N.J. Authorities described him as armed and dangerous.
Late Sunday night, Brooklyn State Senator Martin Golden announced over social media that authorities had intercepted a car on the Belt Parkway at the foot of the Verrazano Bridge, possibly in connection with the terror attack. Rahami was apparently not in the vehicle, and the FBI announced via its Twitter page that no one had yet been charged with a crime.
It is unclear as yet whether the pressure cooker-based explosives in Manhattan had any connection to pipe bombs that went off in Seaside, New Jersey on Saturday morning.
Updated to include additional photos of Rahami.