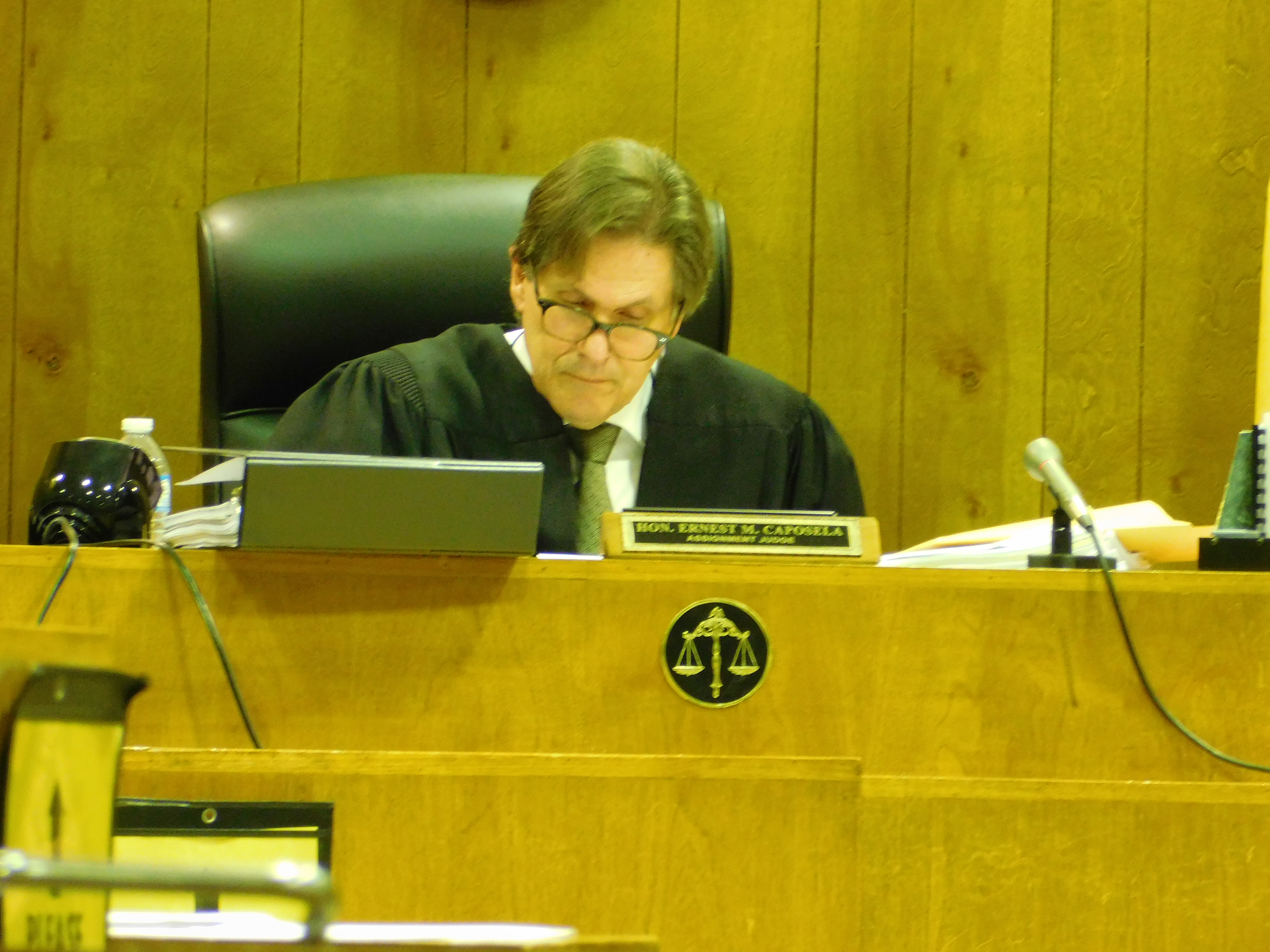 PATERSON – Witnesses in the Paterson second ward election fraud trial have testified Monday through Wednesday of this week. Those witnesses are taking the stand for questioning relating to allegations made against current Councilman Shahin Khlaique by former Councilman Mohammed Akhtaruzzaman that Khalique falsified mail-in ballots in order to come out victorious in May's nonpartisan council election.
The trial is being presided over by Judge Ernest Caposela. So far, over 20 witnesses have testified. Khalique is being represented by attorney John Carbine while Akhtaruzzaman is being represented by attorney Susan Champion.
When questioned by Champion, Paterson resident Alexandra Pierre said that she did not vote in the May 10 municipal election despite being presented with her signature on a mail-in ballot.
"That is my signature, yeah," Pierre said when looking at the document. However, Pierre said that some of the additional text including her name and her address were not in her handwriting. She also said that she does not recall ever seeing the document in the past despite having signed it.
The witness was asked to write her address and full name on a piece of paper to compare with the submitted document by Deputy Attorney General Alan Steven. That signed piece of paper was submitted into evidence. Pierre's husband also testified on Wednesday. Like Pierre, he said that they believed he would still have to go to the polling place in order to vote, despite having signed the mail-in ballot.
Pierre's story is in line with testimony from previous days of the trail. On Monday, the majority of witnesses who testified also said they did not vote. On Tuesday, a number of those who testified said they knew they were voting but did not recall being assisted by listed assistors, according to Paterson Times reports from earlier days of the trial.
Pierre's parents were also called to testify but, because they speak only Haitian Creole, they will return to testify on Wednesday of next week when a Haitian Creole interpreter is present. Judge Caposela asked the family to not discuss testimony with others. Bengali and Spanish translators have also been called in to assist with witness testimony.
The trial is expected to last into the coming weeks as the witnesses take the stand.
On Wednesday, both Khalique and Akhtaruzzaman were present in the Passaic County Court House for the proceedings. Both men are members of Paterson's growing Bengali community. When Akhtaruzzaman first won election to the city council, his victory was carried by Paterson's Bengali residents.