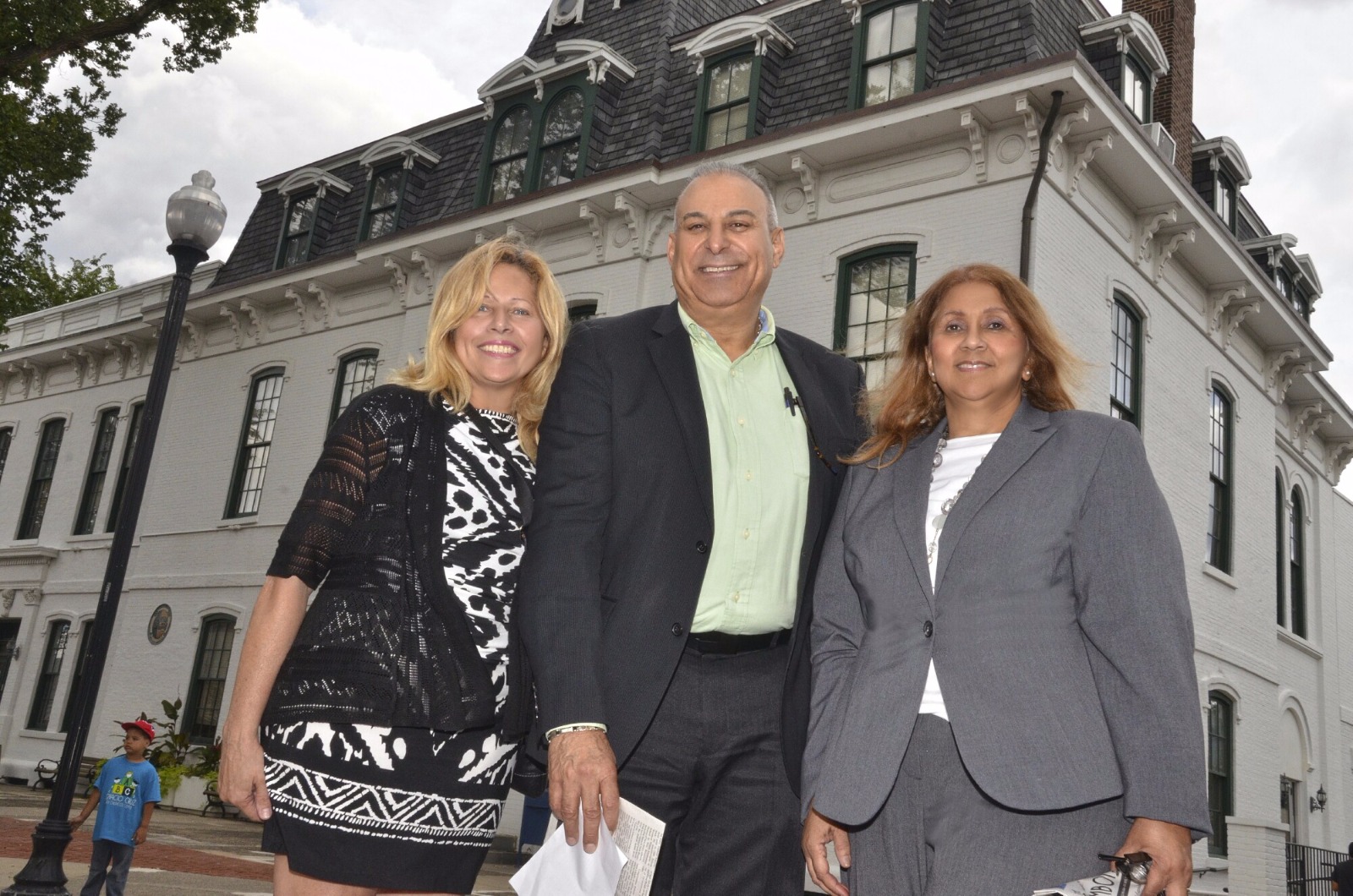 Miguel Nunez, one of the three challengers to incumbent Mayor Wilda Diaz as she pursues reelection in Perth Amboy this November, released a statement alleging that Diaz's political operatives and members of the Perth Amboy police department harassed his slate's campaign volunteers. According to the allegations, "four Perth Amboy Police SUV's sped with lights and sirens blaring through city streets to stop… volunteers from speaking to residents and distributing campaign information" on Tuesday evening.
In Nunez's statement, the challenger said that he officially filed a complaint with the Perth Amboy Police Department office of Professional Standards on Wednesday morning about the incident on Tuesday. Nunez claims that Perth Amboy police officers said that volunteers were violating common council ordinance 'Chapter 255 Handbills.'
"This is obviously a case of selective enforcement meant to disrupt our campaign. What is Wilda afraid of? We have less money, less power than the Diaz or [Challenger Joel] Pabon camps. They know we will win by bringing our message of service and change to every doorstep in Perth Amboy," said Nunez.
When contacted about the allegations, Diaz campaign spokesperson Lazaro Cardenas issued the following statement: "The accusation of harassment is the byproduct of a desperate campaign with little or no support in the community. Throwing out wild accusations is not the same as governing. The Nunez campaign is in the process of creating a lot of noise to conceal the fact they have no ideas and no agenda. We support their right to canvass in the community and wish them the best as we move forward with our campaign of ideas built on a track record of accomplishment in the areas of redevelopment, tax stability and quality of life programs."
Cardenas also said that the Diaz campaign would not be commenting on any allegations relating to police activity and deferred comments on those matters to the Perth Amboy Police Department.
The allegations by Nunez were broached at a Wednesday evening council meeting in Perth Amboy. At that meeting, Acting Deputy Chief Roman McKeon addressed the incident.
Contacted for comment, Perth Amboy spokesperson Noelia Colon released a briefing on the incident from McKeon. According to the acting chief, officers were called to Thomson Street on Tuesday due to a report of individuals "attempting to solicit and looking suspicious." McKeon also said that the volunteers were approached the volunteers but "were unsure of how to proceed with this because [Perth Amboy does] have a handbill ordinance within the city that prohibits handing out materials after 5 p.m."
"The officers called for a supervisor to respond which he did with a fellow officer," McKeon's brief said. "The supervisor, noting it was dark outside, a member of the public was alarmed and also unsure of how the handbill ordinance would apply in this situation asked the Nunez campaign to stop for the evening and that we, the police dept, would get clarification on this issue."
According to McKeon, when he addressed the council meeting, the incident was declared a "misunderstanding on the part of the officers present." McKeon also said that the issue is unrelated to Mayor Diaz.
"I personally listened to the call from the private citizen concerning this incident and at no time was the mayors office referenced in this matter nor have I as acting deputy chief ever been asked by anyone associated with the mayor or her office to direct my officers to behave in an inappropriate manner," McKeon said. The acting chief said that moving forward all campaigns are asked to "keep the hours of their campaigning to a reasonable hour so as not to alarm members of the public."
The statement from Nunez and his running mates Virginia Lugo and Miriam Quiles also alleged that a similar incident happened "less than a month" ago at the Perth Amboy Dominican festival. In that instance, the campaign claims that Mayor Diaz's husband, Gregory Diaz, "accosted" volunteers at a Nunez voter registration table.
In addition to Nunez's campaign, Diaz is also being challenged by Joel Pabon and Sharon Hubberman.