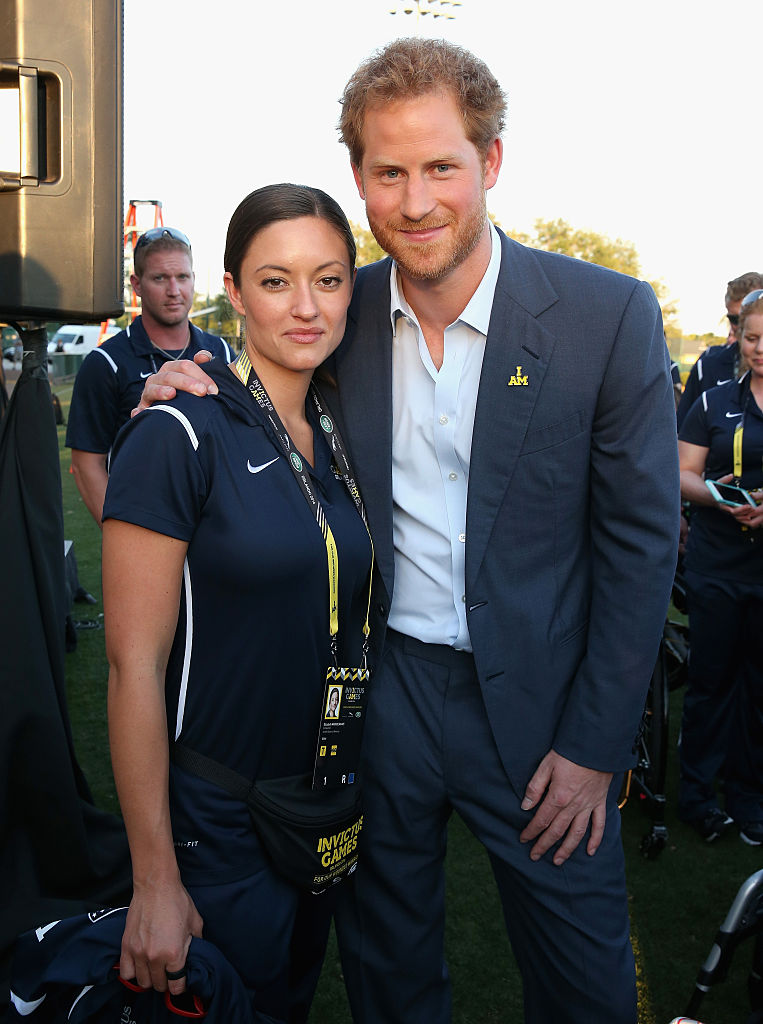 Sergeant Elizabeth Marks won four gold medals swimming in Prince Harry's Invictus Games, and now she's breaking records at the Paralympics in Rio. Marks came down with a life threatening illness during her first Invictus Games, and she was rushed to Papworth Hospital. To show her gratitude, Marks instructed Prince Harry to bring her medal to the doctors who saved her life.
At the Invictus Games, more than 500 wounded military members compete in ten sporting events. After Marks enlisted in the army at 17, she was wounded in Iraq. Now, Marks is a Paralympic world record holder, according to Team USA. She won the women's 100-meter breast stroke, giving the United States their first win. Her time beat teammate Jessica Long's world record–and if that's not impressive enough, Marks is still an active duty military member.
Marks has been singing Prince Harry's praises since their first meeting. While there were rumors the two were involved after they were spotted canoodling, she's happily married to a bodybuilder. And Prince Harry is still notably single, despite recent rumors of his dalliances. Unfortunately, Prince Harry wasn't there to witness his friend in action, as the cinnamon prince is preparing for a tropical trip to Antigua and Barbados this fall.