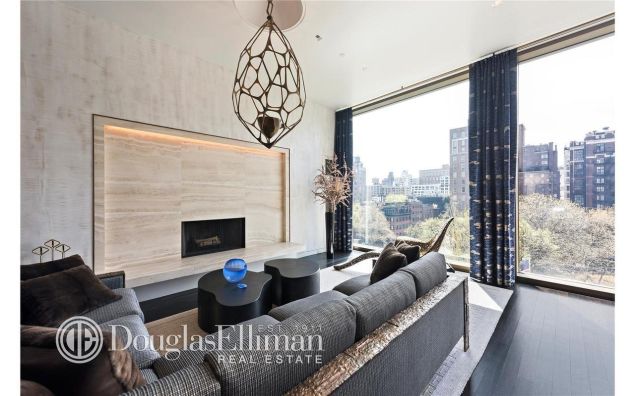 Back in 2011, former Friend and the first ex-Mrs. Brad Pitt, Jennifer Aniston, was spending lots of time in the city, and her real estate moves were closely watched.
First, she nabbed two units at 299 West 12th Street, with the intention of combining them into one palatial spread—but ended up selling them at a loss less a year later (even celebrities can err when it comes to the fickle real estate market). Next, there were rumors Aniston fell in love with a ninth-floor unit at Ian Schrager-developed 50 Gramercy Park North—she was spotted checking out the apartment in October 2011.
Aniston denied buying the co-op, and in late 2011, 50 Gramercy Park Investors, LLC paid $7 million for unit 9B, the very one that Aniston was reportedly considering. Sadly for those hoping to spot Aniston and now-husband Justin Theroux frolicking around Gramercy Park, it was actually Ed Snider, the late chairman of Comcast Spectator (and owner of the Philadelphia Flyers) who bought the three-bedroom, 3.5-bath pad, using the aforementioned limited liability company.
Snider, who passed away in April this year, had listed the 2,873-square-foot pad on and off since 2014—he was originally hoping for a $8.75 million payout from the co-op.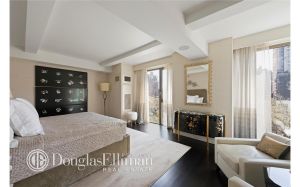 Alas, Revlon's new CEO Fabian Garcia just scooped up the co-op for $7.3 million—perhaps he felt that this apartment, which features 12-foot floor-to-ceiling windows and Parisian wood paneling, is a nice present to himself to celebrate his new gig.
The home overlooks Gramercy Park, and there are waxed plaster walls, hand woven upholstery, and a wood-burning fireplace, according to the listing shared by Douglas Elliman brokers Fredrik Eklund and John Gomes. Each of the bedrooms has an en-suite bath, and the eat-in kitchen has lacquered cabinetry and a wine fridge.
As for Aniston—while she's been seen walking around the streets of the city quite a bit in the last few days following the news of the breakup of Angelina Jolie and Brad Pitt—she has previously said that "We tried New York…it felt like I was [living] in a fishbowl" due to the paparazzi. Just saying, if she'd snatched up this Gramercy abode, she would have gained a key to the very exclusive and photographer-free private park. If she regrets her decision too much, she can always test the waters and rent Karl Lagerfeld's former unit in the building…