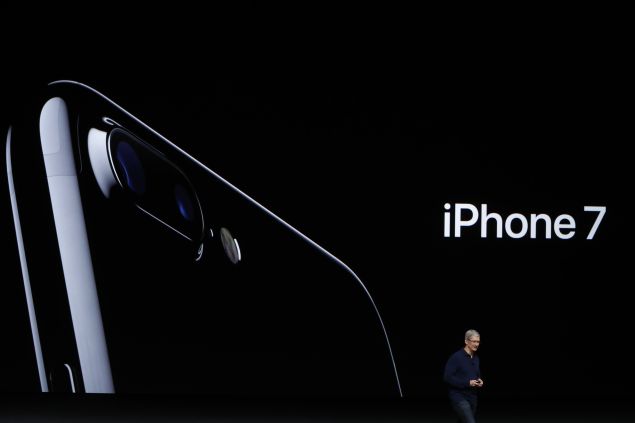 Steve Jobs is perceived to be a perfectionist—one as demanding as they come. Because of this, every detail of everything Apple is beyond important. His keynotes changed how tech products launch, and his stores and branding changed how they're marketed. He truly believed his products were changing the world (they were), and that's why everything Apple is a big event.
The best example of this is when a new iPhone becomes available in stores. Every time—with today being no exception—people camp out for days outside of Apple stores worldwide in hopes of being among the first few to get their hands on the newest version. The camping for the iPhone 6 began a week before the phone was even announced. Reporters and photographers rush to the lines to photograph what can only be described as a spectacle. By early this afternoon, Getty had already published a photo series of people camping out for their iPhone 7s and physically jumping for joy after finally buying them. While this rings true at Apple stores all over the world, there's at least one where the excitement and aspect of a grand reveal that Jobs loved so much is missing.
At the Apple store in Viborg, Denmark's second-largest municipality, only two people appeared to be in line for the grand opening of the iPhone 7. That doesn't sound too awful, but as can be seen in the above GIF—which has been viewed almost 200,000 times on Imgur—the two-person line looks pretty hilarious against the celebratory backdrop of balloons and a red carpet. And the store employee—who was definitely expecting a crowd—popping the gold confetti onto the two unenthusiastic iPhone 7 seekers is just the icing on the cake.
If Steve Jobs could see this, we're sure he'd be cringing.