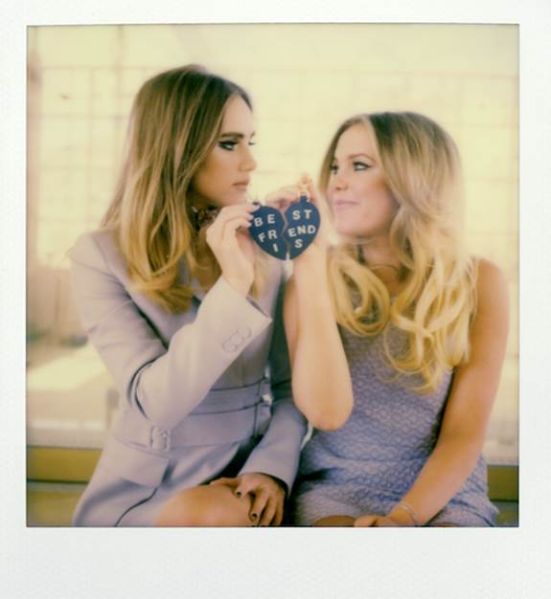 Actress Suki Waterhouse and British TV presenter Poppy Jamie are total BFFs who are taking their friendship to the next level. As the year is 2016, that obviously means they are launching a direct-to-consumer brand that offers pretty pink handbags, delicate gold necklaces and customizable keychains. The name of the very Instagram-friendly brand is simply Pop & Suki. That's also the name of their Instagram page, which has been teasing out the brand for about eight weeks.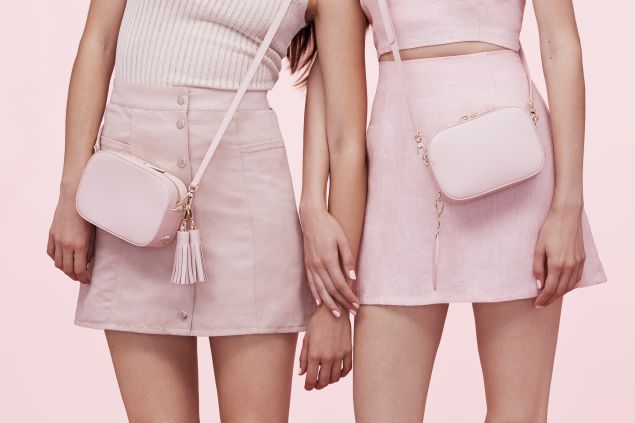 How do these two girls, who met at a nightclub, define their BFF status? The about section on their site delves deep into that topic: "We are the friends who talk on the phone until the battery dies and laugh at each other's jokes to the point you end up spitting out your drink. Each other's rocks, cheerleaders, partners-in-crime, and therapists. In some ways we're exactly the same, but in others completely different: if you asked us both to pick out a jacket, Poppy's would be rainbow flowers and Suki's would be monochrome fringed."
Basically, Waterhouse and Jamie are cool teens trapped in the body of full grown women. But that's beside the point, as teens are sure to adore the accessories included in the Pop & Suki range. With a major focus on goods designed to embrace and celebrate female friendship (as well as be extremely Instagram friendly), the brand offers leather heart keychains that read "Best Friends" and the opportunity to customize your purse with your name (or that of your closest pal).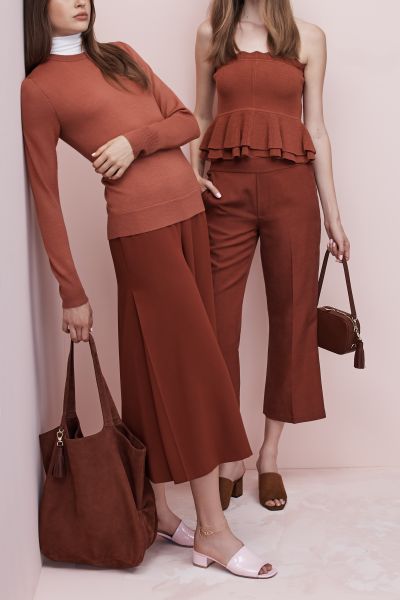 Pop & Suki is starting off with two handbag styles, the Camera Bag and the Shopper Tote. The smaller bag can be worn a slew of ways (as a crossbody, wristlet, backpack, fanny pack and so on) with the purchase of extra straps. The side of the bag features a few metal loops, strategically placed for adding charms or tassels to your liking. The larger tote seems more apt for an older crowd, as it can only be worn one way and features a singular metal loop for charming accoutrements. Both purses come in cotton candy pink, noir and cognac.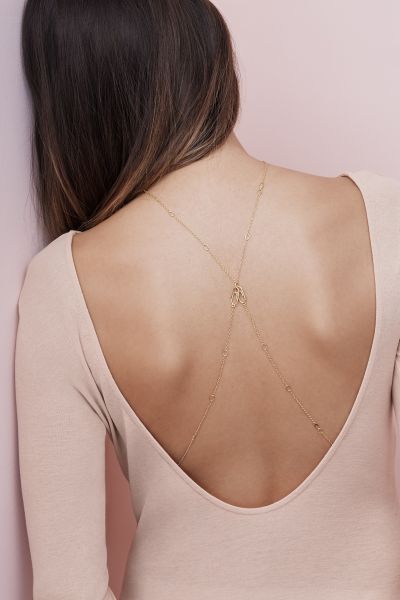 The brand's jewelry is also customizable, as the Paperclip Chain can be worn four ways: as a necklace, bracelet, anklet and body chain. Of course you can swap out the charms, which range from a pill to a tiny hand folded into the Karana Mudra symbol.
Cool teens and adventurous adults can now pre-order their Pop & Suki merchandise, though it won't be shipped out until November 2016. With prices mostly ranging from $20 to $255 (though some 14k gold items will go for $700), these pieces are a foolproof gift for your BFF's birthday.