With eight issues of his biannual art publication, Out of Order, under his belt, everyone is done with referring to editor-in-chief Dorian Grinspan as a wunderkind. Sure, he may be just 24-years-old, but his warm presence is much more disarming than his young age.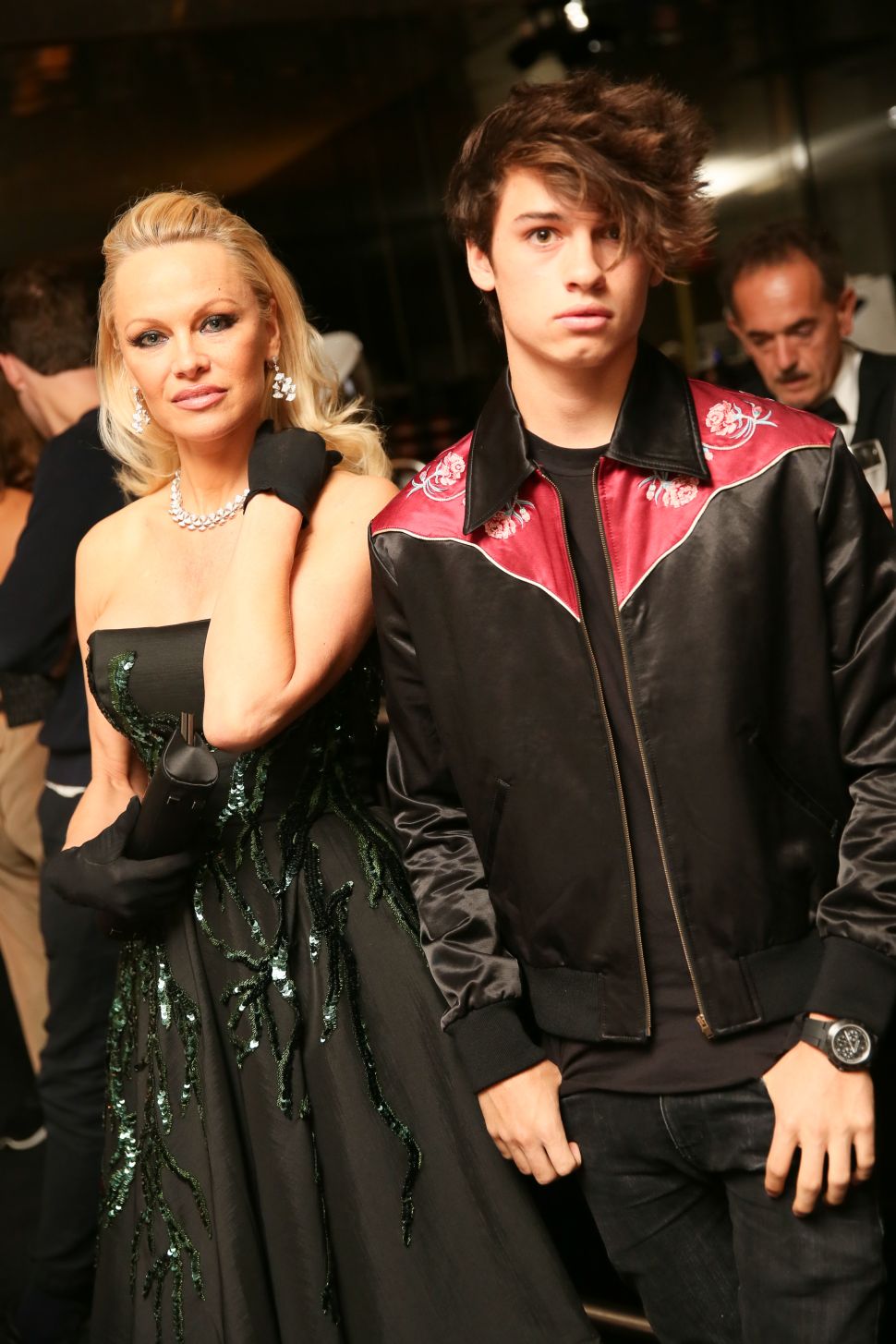 That is perhaps why he was able to rally all of his best friends, and then some, last night, where he, along with Bulgari, released Out of Order Issue No.8 covered by an artwork by Jordan Wolfson. "Hopefully we'll get drunk enough that we'll dance on the tables," Grinspan jokingly forecasted before the meal's start. He was right.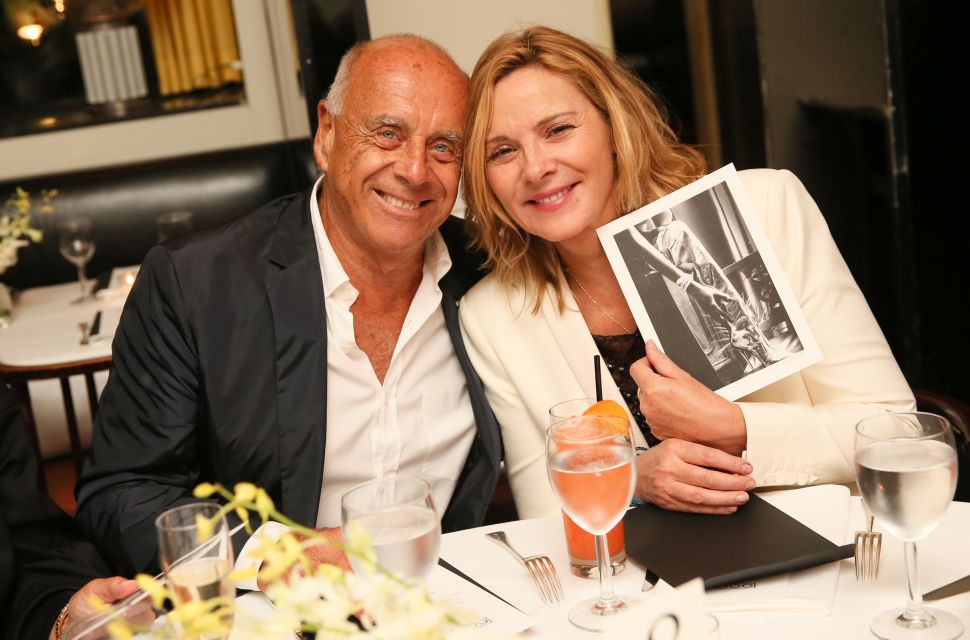 While his usual best pals Klaus Biesenbach of The Museum of Modern Art, photographers Inez & Vinoodh, and graphics guru Javas Lehn were all there, many more came to see what the hype was all about.
Pamela Anderson, with son Dylan Jagger Lee, and Kim Cattrall arrived as a guests of Grinspan, but spent much of their time in a corner banquette chatting with director Baz Luhrmann and gallerist Jeffrey Deitch. Hood by Air designer Shayne Oliver came too, on the arm of one of his gaunt male models. The two passed on eating, and opted to work the crowd instead, cocktails in hand.
Dinner conversation ranged from the fashion week show schedule, to summer holidays gone by, and, of course, the impending election. All chat came to a close though when ASTR was invited to command the crowd with a five song set, prompting everyone to finish noshing on their green prawns. "I feel like a fire man," the duo's lead singer, Zoe Silverman, said sporting a red latex look on loan from Hood by Air. "I'm the problem, and the solution."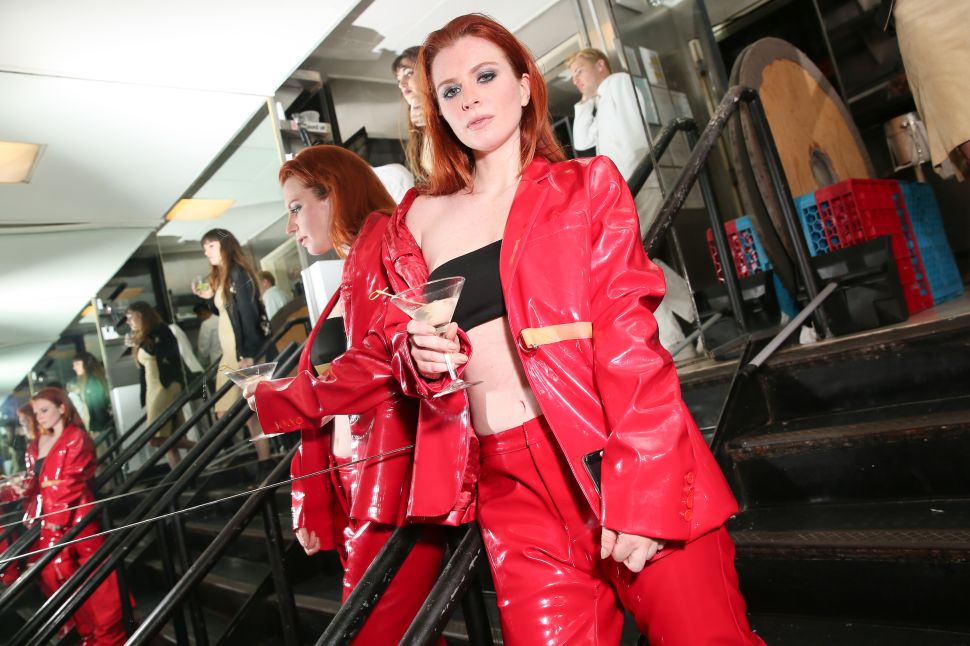 The martini-fueled dinner finished with an impromptu dance party DJ'd be Stefania Pia, with some of us atop tables in the center of the uptown eatery. Those seen enjoying the post-dinner dance off included Anh Duong, Jason Wu, Zani Gugelmann, Martine Assouline wearing her sunglasses at night, and badass cosmetics creative director, Ruba Abu-Nimah.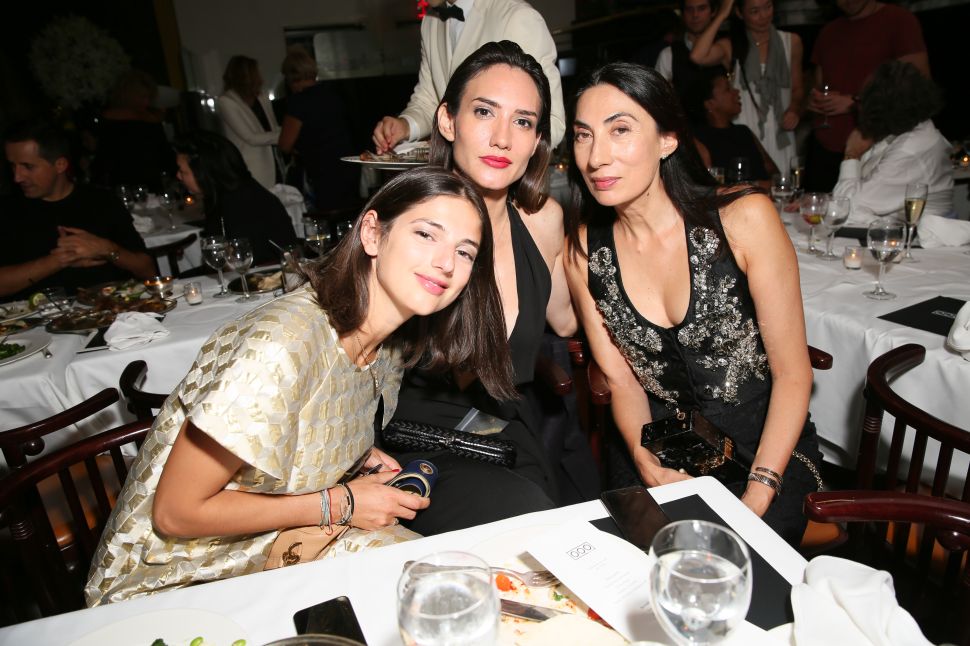 As the night wore on, some carried downtown to the blond at the 11 Howard Hotel, while others prepped for another week of fashion overseas. "Bye darling," cooed one model to another as she jumped into a car. "See you in London."