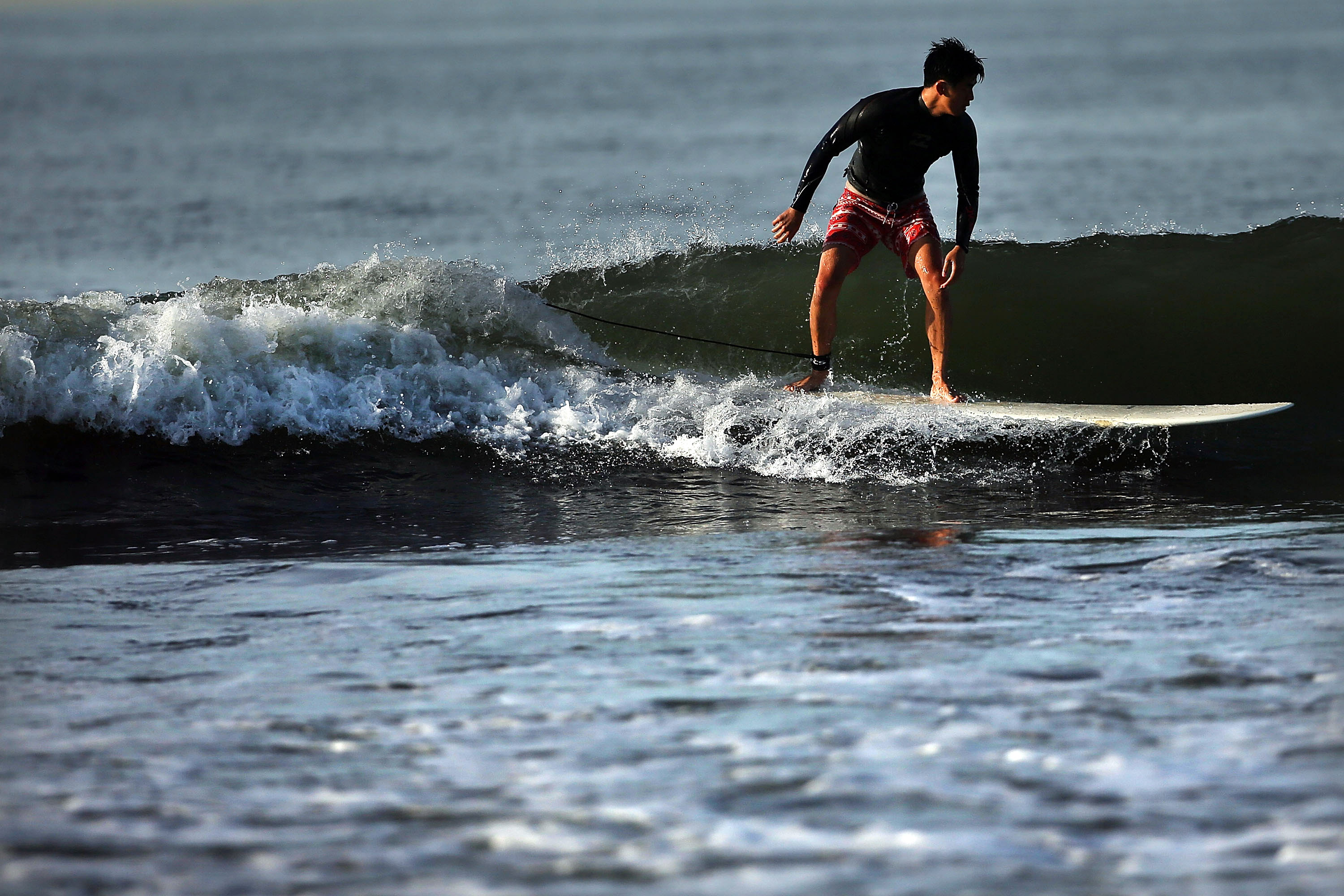 Tropical Storm Hermine isn't anywhere near New York City yet, but it's already putting a damper on the Labor Day Weekend: Mayor Bill de Blasio said today the city's beaches will be closed to swimmers on Sunday due to "extremely dangerous riptides."
"No one should assume that they can handle these kinds of riptides. If you go in the water, you are putting your life in danger," de Blasio said at a briefing in the city's Office of Emergency Management in downtown Brooklyn. "I say that to people going to the beaches, I say it to surfers: Don't even think about it."
The storm made landfall in Florida early this morning as a category one hurricane, before dropping down to a tropical storm. As of 11 a.m., it was about 55 miles southwest of Savannah, Ga., according to the Weather Channel.
In a briefing with the National Weather Service, de Blasio said he was told Hermine is expected to move up the coast before stalling off Long Island on Sunday—possibly remaining there for several days. That stall is unusual, de Blasio said, and is what will likely cause rip tides that the National Weather Service told him would be stronger than anything the city has seen in 10 or 15 years.
To that end, city beaches like those along the Rockaways and Coney Island that draw throngs of locals and tourists on holiday weekends will be closed to swimmers on Sunday, something de Blasio said would likely continue through Monday and possibly Tuesday.
Riptides are strong currents that can quickly pull swimmers out to sea—and can exhaust swimmers who try to swim against the current back to shore.
"Do not even put your foot in the water on Sunday, and likely for several days thereafter," de Blasio said.
The sand along beaches will be open for people who want to take a look at the roiling water—to "look at the power of Mother Nature," as de Blasio put it—but the city will have signs on beaches, and Parks officials will inform those arriving that they should not swim. The mayor said the city had not yet decided if they would take other enforcement action to stop people from entering the water.
While the mayor said the riptides were his biggest concern, the city is also concerned about flooding in coastal areas of Brooklyn, Queens and Staten Island, as well as power outages. If winds worsen, there could be restrictions added to city bridges, de Blasio said.
But the rainy weather is not likely to cancel the J'Ouvert Festival and the West Indian Day Parade, de Blasio said—adding he expected to march in the parade, even if it'll be rainy.