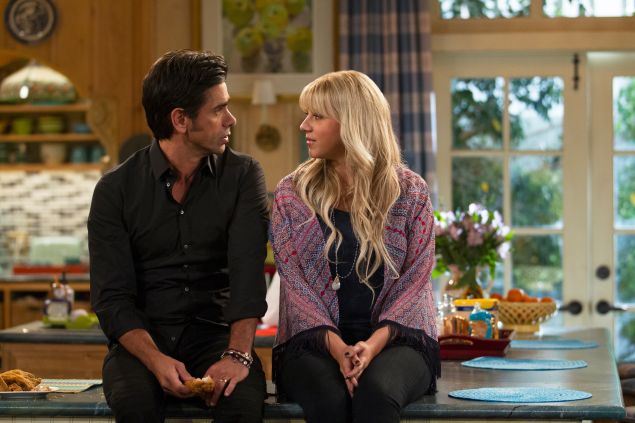 There's cool stuff "everywhere you look" on Craigslist—as long as you're willing to cough up some major cash.
The current owners of the San Francisco home whose facade was used as the exterior of the Tanner residence on Full House have only lived in the property for a couple of months, but they're already renting it out on Craigslist with a one-year lease.
In a move that will make most prospective tenants say "Cut it out," however, the rent for the property, located at the corner of Broderick and Pine Streets, is $13,950 a month.
The 1883 Victorian Italianate home, which sold for $4 million over the summer, features three bedrooms, three and a half bathrooms, an island kitchen, a one car garage and a private backyard.
While the residence is currently unfurnished, the Craigslist page includes several photos of the interior as it was decorated by the previous owners:
The house is available immediately, with a $27,900 security deposit required. Brian Brown and Mahesh Patki of Elite Leasing are listed as the agents for the property—they have also listed the home (and its Full House connection) on their website.
SEE ALSO: Professional Pokémon Go Trainers Are Now Advertising on Craigslist