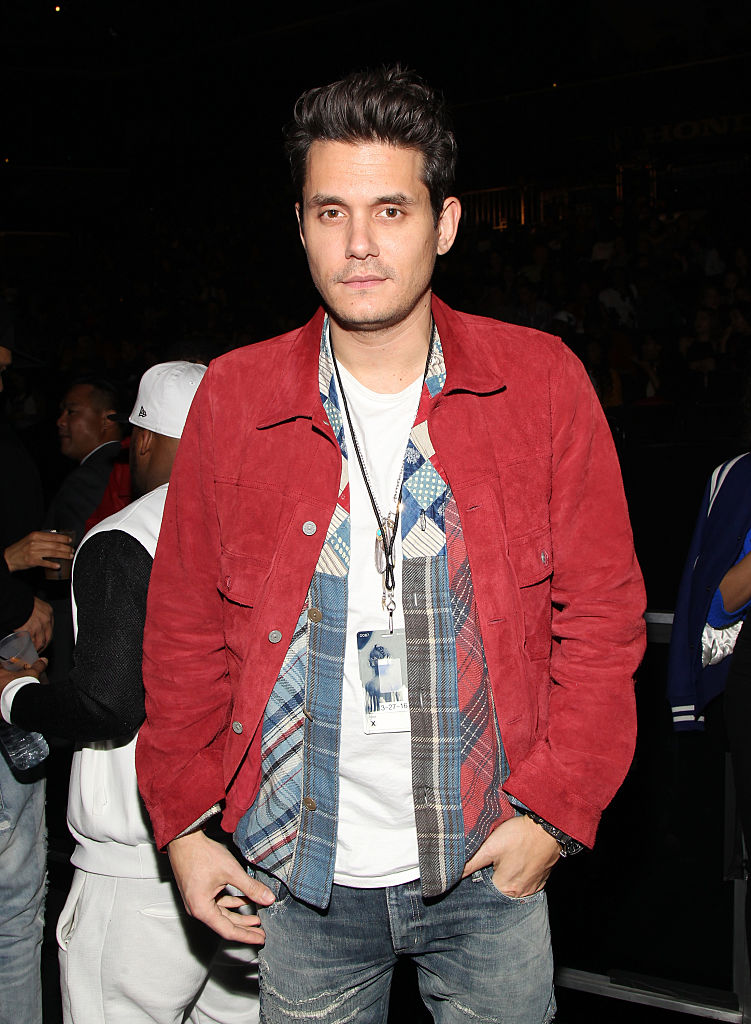 For some men, a bar of soap is enough. Others actually realize that blackheads, wrinkles and dry skin can be easily avoided with a simple arsenal of products. That results in a medicine cabinet stocked with supplies–ranging from moisturizers to cleansers–that all look masculine, but can easily be borrowed by overnight guests of the female variety. The below products create an easy enough daily skin regimen, that even the laziest man can handle.
Cleanser:
Of course, a bar of soap tends to do the trick, and Cetaphil can work wonders, but True Botanicals makes a natural cleanser that gets rid of sunscreen, dead skin cells, and gym sweat. That majestic formula comes packaged in an unassuming brown bottle that screams unisex. Sure, it smells a little like a day spa, or a walk in the wilderness, but in a very manly way. With antioxidants and aloe vera, it's gentle enough for dudes with problem skin, and smells fresh enough that you might catch a lady sneaking into your shower to use it.
Moisturizer: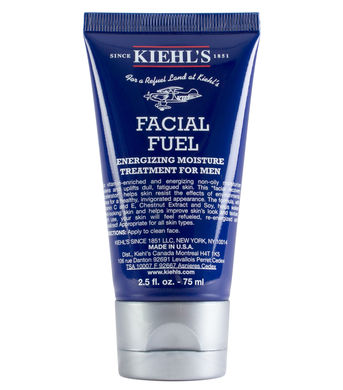 Kiehl's is always a favorite for guys who appreciate the finer things in life, but don't want anything too bougie. Their Facial Fuel moisturizer promises to energize skin, and it comes in a navy tube that doesn't look too fancy to leave on the bathroom counter. And, you can switch to the SPF 15 version for summertime. Chris Salgardo, the author of MANMADE: The Essential Skincare & Grooming Reference For Every Man, and Kiehl's President said: "Using a daily moisturizer, especially one with SPF, is the easiest way for men to protect their skin and keeping it looking and feeling great–unfortunately, many men still ignore that step." This product is specifically made to treat men's thicker skin.
Eye Cream: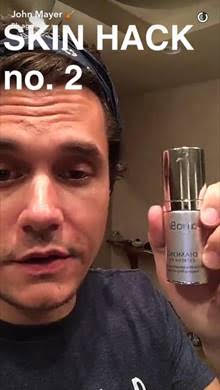 If you're not using eye cream, it's more than likely that you look exhausted and older than you actually are. It's a product you should definitely invest in, because inexpensive eye creams leave the under-eye skin looking dry or saggy, and those are two descriptors you don't want anyone to use. Natura Bissé makes a Diamond Extreme Eye Cream that will perk your under eyes up immediately. And if you don't believe the Observer, simply listen to John Mayer, who raved about their products in his Snapchat story. Best of all, this cream comes out in small increments, so you won't end up slathering your skin. And while it promises to lift and firm (much like a workout), it is also effective at providing hydration where you need it most.
For Facial Hair:
If you live in Brooklyn, it's more likely that you have some kind of facial hair. Whether it's a patchy beard you've been working on for just a few days, or an epic one worthy of the hippest Bushwick resident, there are certain products necessary to keep it from becoming downright disgusting. Beardbrand makes a Beardsman's Grooming Kit, with everything you need in one place. The kit comes stocked with mustache wax, beard oil, combs, a hair brush and trimming scissors–it might be the one grooming item on this list your girlfriend isn't interested in taking, but they'll certainly want you to have one.