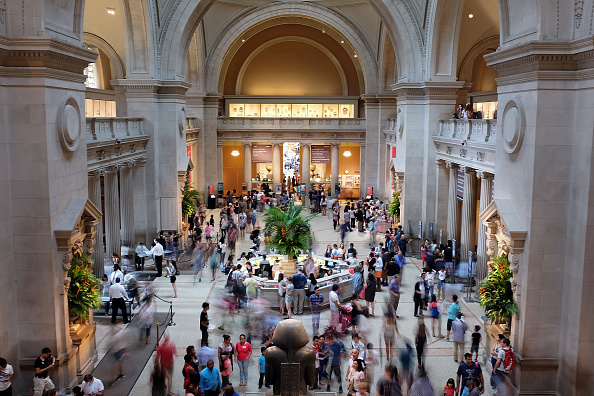 TripAdvisor names the Met "the world's #1 museum." The Met has nabbed the TripAdvisor Travelers' Choice award two years in a row.
Robert Rauschenberg was a Hillary Clinton fan. In 2000, the artist created a print series to support Clinton's New York Senate campaign.
Alec Baldwin sues Mary Boone. The actor is suing the venerable dealer for selling him a different painting by painter Ross Bleckner than he was promised.
Donald Trump once paid $20,000 for a painting of himself. The money Trump used to purchase the portrait by artist Michael Israel was "earmarked for charitable purposes," according to the Washington Post.
Evidence of 9,000-year-old Aboriginal houses found in Australia. Scientists have discovered a series of round structures on an an island in Western Australian which may be one of the continent's oldest settlements.