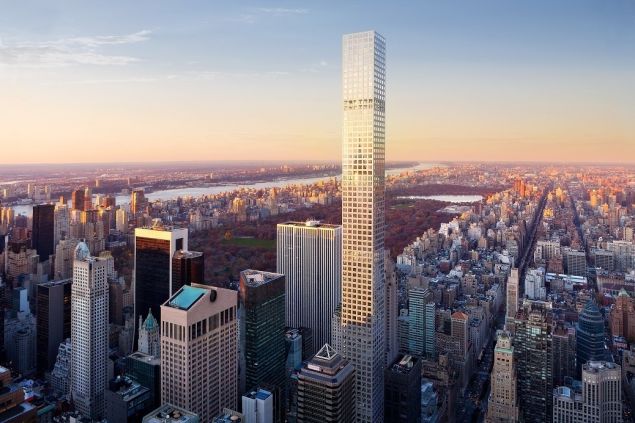 There has been talk about the penthouse at the very top of 432 Park Avenue for a while now.
The condo is located on the 96th floor of the tower, and it went into contract in 2013 with a reported price of $95 million. That sum would have given it the title of second-priciest sale ever in the city, just behind the $100.5 million sale for the penthouse at One57.
Alas, the sale just hit public record, and it looks like the penthouse falls shy of that title—a buyer known as Penthouse Four Three Two PA, LLC (creative, as always) paid $87.66 million to live at the highest residential aerie in this city–that's over $10,600 per square foot. It falls just behind Bill Ackman's One57 penthouse, for which he and a group of investors doled out $91.5 million.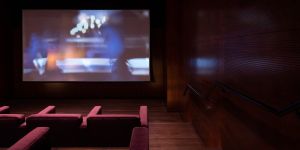 Still, living at the very top of the Rafael Viñoly-designed 432 Park perhaps deserves its own title—it's the tallest residential building in the world. And the buyer of the six-bedroom, seven-bathroom condo will be able to bask in those views from the glassy windows of this 8,255-square-foot perch, which also features heated bathroom floors, a wood-burning fireplace, and solid oak flooring.
As for the individual behind the limited liability company? Last year, The Real Deal reported that the mystery buyer of the just-sold penthouse, number 96, is billionaire Saudi Arabian retail magnate Fawaz Al Hokair, whose net worth is reportedly around $1.37 billion. His Fawaz Alhokair group is a $22 billion operation, focusing on retail franchising (think Topshop, Zara, and so on).
Al Hokair is the latest foreign billionaire to buy in the Macklowe Properties and CIM Group-developed building, and in June, yet another anonymous buyer closed for $59.1 million, which until now was the most expensive sale in the tower. Since this particular deal was pretty much off-market, though we do know that Douglas Elliman Development Marketing is handling sales for the building.
The interiors of the building are undoubtedly luxurious, with no less than 30,000 square feet of amenities that include things like a 75-foot pool, the requisite spa, and also a private restaurant by chef Shaun Hergatt, who previously ran Michelin star restaurant Juni.
Some, though, haven't been as fond of the building's exterior aesthetic as others–fashion consultant Tim Gunn referred to it as "just a thin column. It needs a little cap." Well, the penthouse's new owner doesn't seem to be too put off by that.