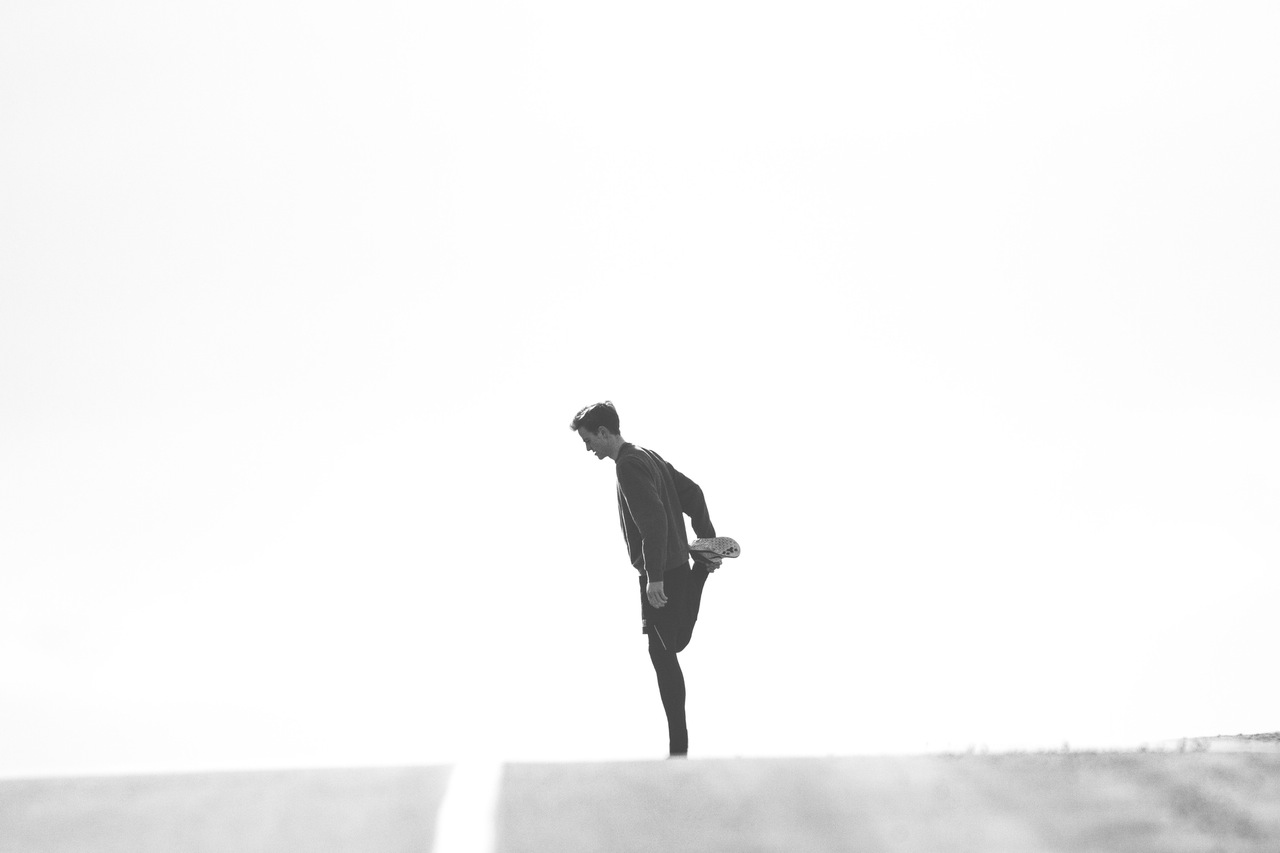 There is a lot of mythology about a writer's life and routine, and very little of it is true. It's one reason why that famous misquote from Hemingway is so popular, "There is nothing to writing. All you do is sit down at a typewriter and bleed."
If Hemingway ever did say such a thing, his meticulously edited, and ironically, handwritten manuscript pages at the John F. Kennedy Library speak much more loudly. There are some 47 alternative endings for Hemingway's A Farewell To Arms, written by his hand alone. Hemingway rewrote the first part of the book, by his own count, more than 50 times.
In truth, like many ventures, writing is a long hard slog. It's more akin to a marathon of effort than a sprint of inspiration. Not that writing is a miserable profession. It isn't. If one learns to cope with it properly, it's quite wonderful and any who gets to do it for a living is blessed. But the coping is key. For many writers, that coping comes in a form rather appropriate to the analogy I gave above: Writers cope with writing by running.  
My routine goes something like this: I wake. I shower. I get dressed. And then I sit down to write. After a few hours, I begin to slow down and eventually become stuck. Accepting that any more time spent would be throwing good effort after bad, I change, put on my running shoes, and go for a run.
Depending on whether I'm writing from my home or my office, my run will be one of a few prescribed courses. The purple, red and grey trails in the eerie elephant graveyard of the burned out forest of Bastrop State Park. The seven or ten mile loops along Lady Bird Lake in Austin. Or, if it's already started to get dark, up 11th to do laps around the lit up Texas State Capitol and then down Congress to Cesar Chavez and back.
I run because I love it. Because it's good exercise. It's the only exercise I've ever really been good at, and I've done it essentially non-stop since middle school. But I run for another reason, the same reason that many writers apparently run: it makes me better at my job.
There are many writers who run. Of course, there is Murakami, who in addition to his beautiful fiction, is best known in the running community for his book What I Talk About When I Talk About Running. Malcolm Gladwell has been a competitive runner since high school (and recently told Tim Ferriss that he begins every morning by checking out Letsrun.com. Novelist Don DeLillo told The Paris Review how after writing for four hours, he goes running to "shake off one world and enter another." Joyce Carol Oates, in her ode to running, said that "the twin activities of running and writing keep the writer reasonably sane and with the hope, however illusory and temporary, of control." Lawrence Block, creator of the Matthew Scudder series was not only an avid runner, but a competitive walker too (more on that in a minute).
Professional writers quickly learn one reality of the job: you have more bad days than good. It's the rare day that the writer finds that the words come out exactly the way they were in their head. In fact, it's usually the opposite—one is disappointed, distracted, struggling, committed but unproductive. It's a special day when the flow is pure and uninterrupted, when one doesn't stop somewhere short of where they'd like to be.
But exercise—especially running—is the opposite. A run is almost always good, and if you don't take your phone, hardly ever interrupted. If you set out to run five miles and five miles is within your capabilities, you will accomplish that goal. It's rare that one leaves their house for a run and somehow doesn't make it back. In this way, running is predictable, dependable, satisfying and thus a counterbalance for the mercurial muses of the creative professional.
The writer Shelby Foote, who I gather from the copious of images of him in a bathrobe, slippers and smoking a pipe, wasn't much for running, once joked about all the things he discovered for his books "while looking for something else." As a researcher, I can attest to that. As a runner, I can also say that most of my biggest breakthroughs as a writer came after I had stopped writing and gone running.
The introduction to my book The Obstacle is the Way came to me on a six mile run along the water on the east side of Manhattan. It was cold. I could see the breath coming in and out in front of me. I'd been struggling to figure out how to start this book for nearly a month and my timeline would fail apart if I didn't make progress soon. Then suddenly, music blaring, some forgotten song on loop, it came to me: "In the year 170, at night in his tent on the front lines of the war in Germania, the Emperor Marcus Aurelius sat down to write." The rest of the introduction followed over the next few miles. The words became a bit better and more drawn out in the editing process—the crux of it, though, came from that jog. I had to rush home before I lost them.
Come to think of it, the first piece I ever wrote on what would become my website was about running. I had been running at the outdoor track at UC Riverside and another runner came up behind me. I could tell he was pacing himself against me, wanting to race. But I was two or three miles in and he had just started, and soon enough, he would quit and I would keep going. It struck me that this was a good metaphor for life. We must know the race we are running and not be distracted just because someone else comes up behind us. We must learn how to keep our own pace.
Almost ten years later it occurred to me on another run how similar that thought was to a chapter I was writing in my book about ego—the toxicity of the idea we have to beat everyone, compete with everyone, have everything. Running disabuses you of that notion. Not only are you really only competing with yourself, the real race isn't necessarily even the one you're running at that moment. There is a song by the band Lucius that puts it well,
There's no race, there's only a runner
Just keep one foot in front of the other
As a runner, the real race is getting up and running every single day. Life is the marathon. The same is true in writing. A lot of people sit down to write a book. Many don't make it past that point. Plenty get something finished, but are intimidated by the maze that is publishing, promoting, selling. And of the relative few that make it through there, only some have the stamina to start the next one. To make it a career.
Murakami once described running as "both exercise and a metaphor." This is true. The life of a running writer is marathon within a marathon within a marathon. The training and the participation in each one of these races makes us better at the other. He also said, in an interview a few years ago:
"Without a solid base of physical strength, you can't accomplish anything very intricate or demanding. That's my belief. If I did not keep running, I think my writing would be very different from what it is now."
This has always been true, even before our modern culture of exercise. Diogenes Laertes in his famous Lives of Eminent Philosophers tells us that the philosopher Chrysippus trained as a long distance runner before he discovered Stoicism. One can only imagine the influence this training had on Chrysippus, and how it put him in a position to understand a philosophy based on self-discipline, inner-control and endurance. The saying in the ancient world was that "But for Chrysippus, there had been no Porch." (the stoa in stoicism) But for many miles of running, would there have been a Chrysippus?
There are plenty more philosophers, writers, and poets who have found the same benefits in not just in running but in walking. For centuries, thinkers have walked many miles a day because they had to, because they were bored, because they wanted to escape the putrid cities they lived in, because they wanted to get their blood flowing. In the process they discovered an important side-effect: it helped them make better work. As Nietzsche would later say: "It is only ideas gained from walking that have any worth." Thoreau, another avid walker, claimed, "the moment my legs begin to move my thoughts begin to flow."
Lawrence Block, a prodigious writer and author of more than a hundred books, traded in marathons for day long distance walking races in his 60s. This activity, he says, is quite similar creative process. He told screenwriter Brian Koppelman on Slate's The Moment, "either writing or distance walking would be a bad idea for someone who doesn't have much of an inner-life." The novelist Helen Dunmore gave The Guardian a list of rules for creating fiction. The best one? "A problem with a piece of writing often clarifies itself if you go for a long walk."
But for some of us, a walk just isn't fast enough—it doesn't burn off enough calories or energy. Which is why if you're Malcolm Gladwell and you're writing non-fiction, you clarify your writing problems with a long run in Central Park.
Basketball isn't conducive to the inner-life. What makes it special is the team aspect, the coordination between players. A point guard lost in thought is a liability. A runner lost in thought is simply writing in a different context. They will return home, ready to resume their craft again with a clearer, if in fact, they ever truly put it down.
Which is why, having finished the first draft of this piece, it's time for me to put my shoes on and go for my run.
Ryan Holiday is the best-selling author of Ego is the Enemy. Ryan is an editor-at-large for the Observer, and he lives in Austin, Texas.
He's also put together this list of 15 books that you've probably never heard of that will alter your worldview, help you excel at your career and teach you how to live a better life.