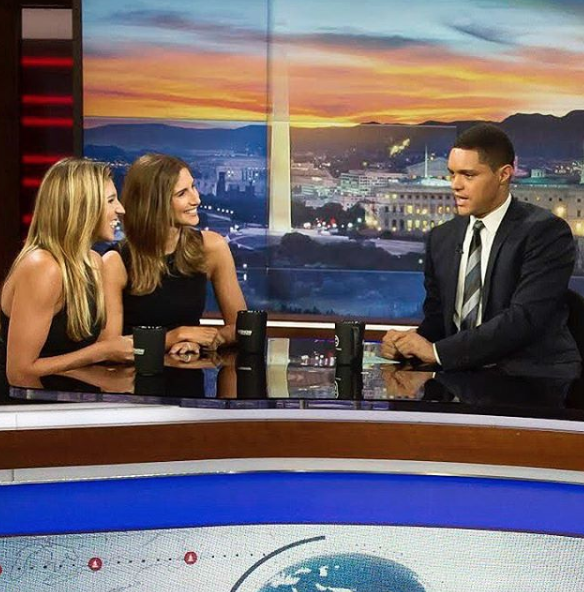 The founders of TheSkimm recently announced Skimm Studies, which promises to offer "an inside look into what female millennials think." And with four million active subscribers and a tight-knit group of 15,000 ambassadors, they have plenty of insight to share. After registering 60,000 people to vote, and documenting the experience on Snapchat, they rolled out Skimm Studies. The product is meant to explain different millennial behaviors, and the first installment describes why their audience is leaning toward Hillary Clinton.
Of course, because it's TheSkimm, they skimmed it for you, summing up their research in helpful bullet points. "Female millennials are highly motivated to vote, and many are voting to prevent another candidate from winning the election" and "As many millennial women support third party candidate Gary Johnson as they do Donald Trump," were two highlights.
The first Skimm Study surveyed a random sampling of their newsletter, receiving 6,000 responses from women 22 to 35. And, to make it even simpler, they broke it down with helpful statistics, illustrations and all. In typical millennial fashion, 40 percent of the young women surveyed described the election as a reality show they hate watching—although it's no Bachelorette. 
This has been a big year for the ladies at TheSkimm. They rolled out a calendar/app and have taken in funding from The New York Times and Mariska Hargitay of Law and Order: SVU fame. And she isn't the only celebrity fan—Reese Witherspoon, Lena Dunham and Shay Mitchell have all been spotted on the brand's Instagram in recent days.