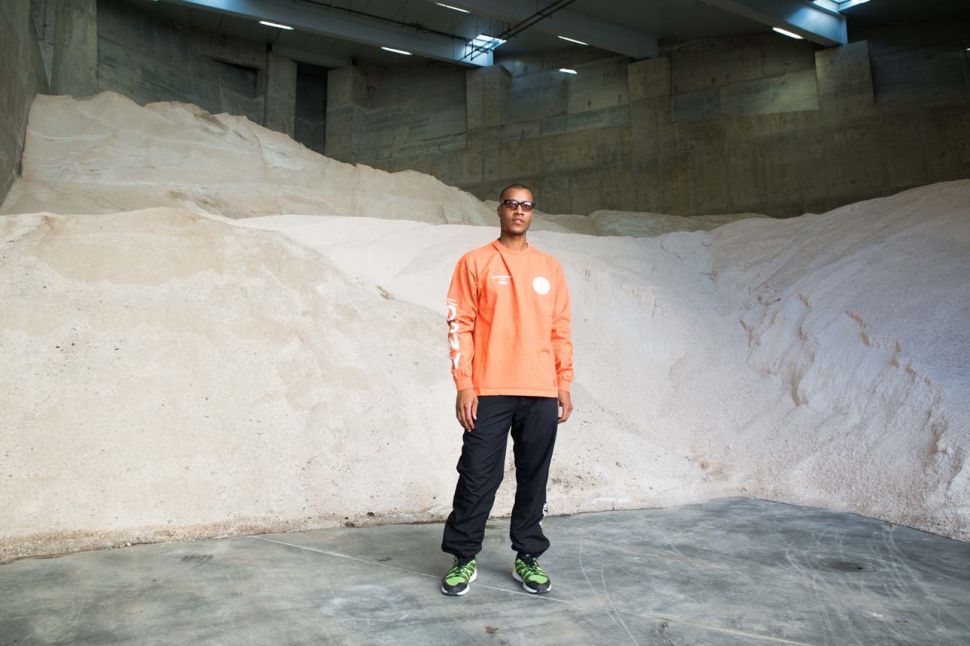 It was an unlikely spectacle last night at The Depart of Sanitation of New York's Salt Shed on the West Side Highway (which we considered to be one of this week's most epic NYFW venues). A chrome dumpster truck stood parked outside, and fashionable guests posed in front of recycled textiles before entering into an open air party also attended by sanitation workers who had been apart of the department for several decades. "Hey, those are my old boots," said one partygoer, spotting a pair of reclaimed leather kicks that had been updated by designer and former Kanye West collaborator, Heron Preston.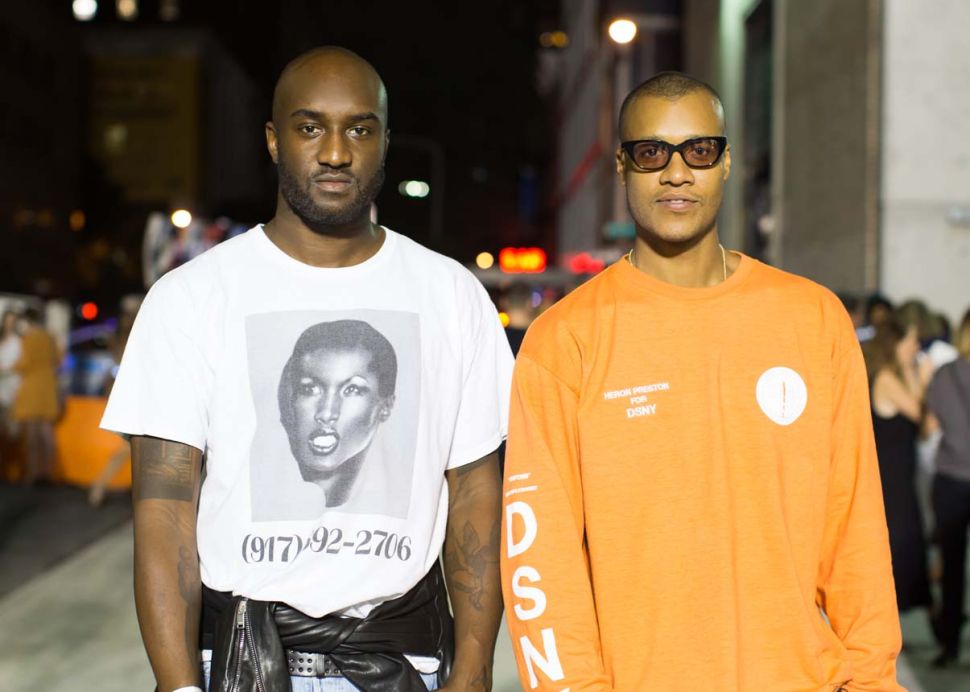 The cause for celebration was, first, to show off Preston's first stab at injecting a bit of style into a formerly drab work uniform in a project entitled (what else?) UNIFORM, but also to raise awareness of the 0x30 initiative, New York City's goal to send zero waste to landfills by the year 2030. "It was like a year in the works, of trying to get the DSNY to listen to me," Preston said as we stood atop a pile of rock salt in the shed. "First of all, they were like, 'Why our uniforms? Why us?' They've never really gotten any attention like this before. They're almost like an invisible force that isn't as celebrated as the FDNY or NYPD, so they didn't know how special they were."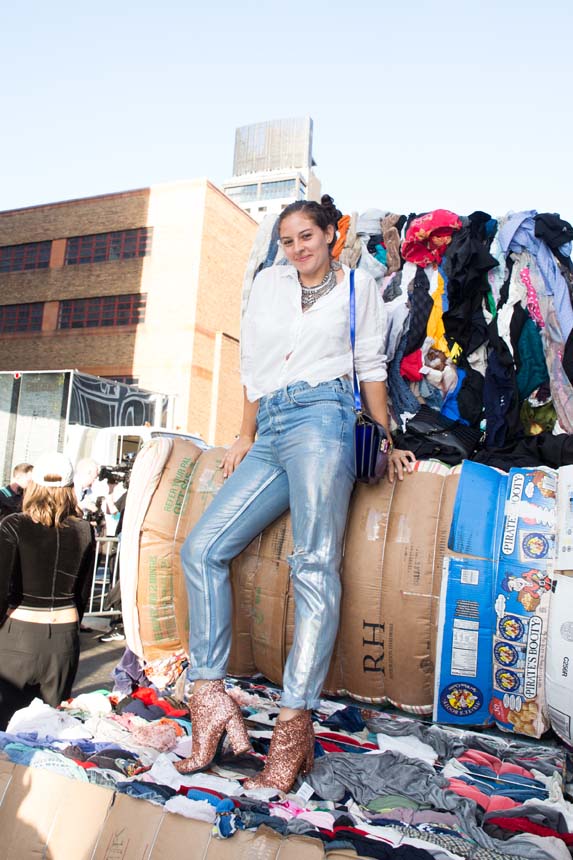 The concept for the collection of merchandise and workwear essentials, which utilizes up-cycled clothing and donated DSNY uniforms, first came to life when Preston found a piece of trash floating in the ocean last summer. "This bag brushed against my arm when I was in Ibiza on some crappy beach, and I thought it was a jellyfish," he recalled. "Immediately I remembered what I care about. I hate litterbugs, and I hate dirty beaches, so I wanted to get involved with cleaning up, starting here in New York."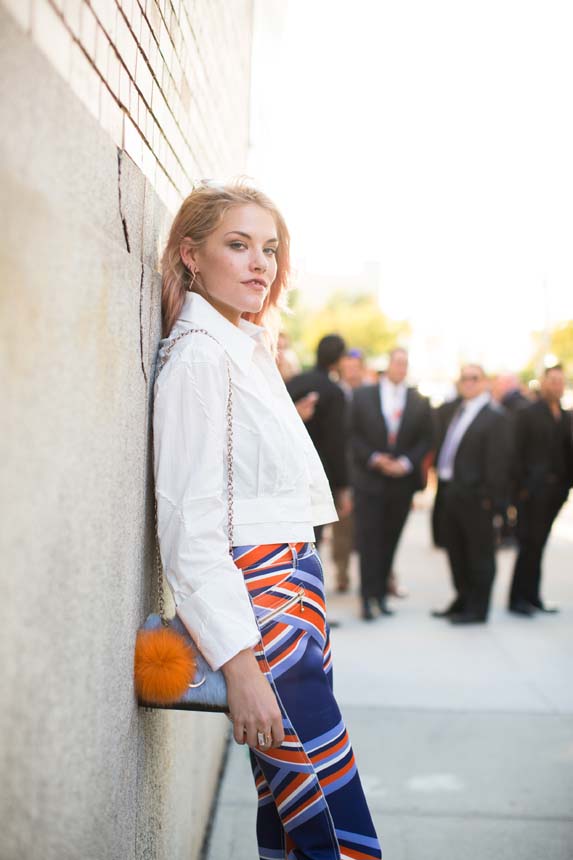 Next is phase two of the same idea. "I'm going to invite more fashion designers to get involved," he said, citing Vetement's Demna Gvasalia, Alexander Wang, and Marc Jacobs in particular. "I want them to donate surplus materials, use those materials to create another capsule collection, and just continue this whole story of sustainability and the 0x30 mission. This is also about celebrating the sanitation workers. Without them, New York City would not be livable. We would literally, like, die, so this is just to remind New Yorkers how important the Sanitation Department is to us. We love this city, and that's why we all live here, but they make it possible."
Shoppers can get their own piece of Uniform: Heron Preston for DSNY at HPCxDSNY.com starting today. Prices range from $60 to $1,250.