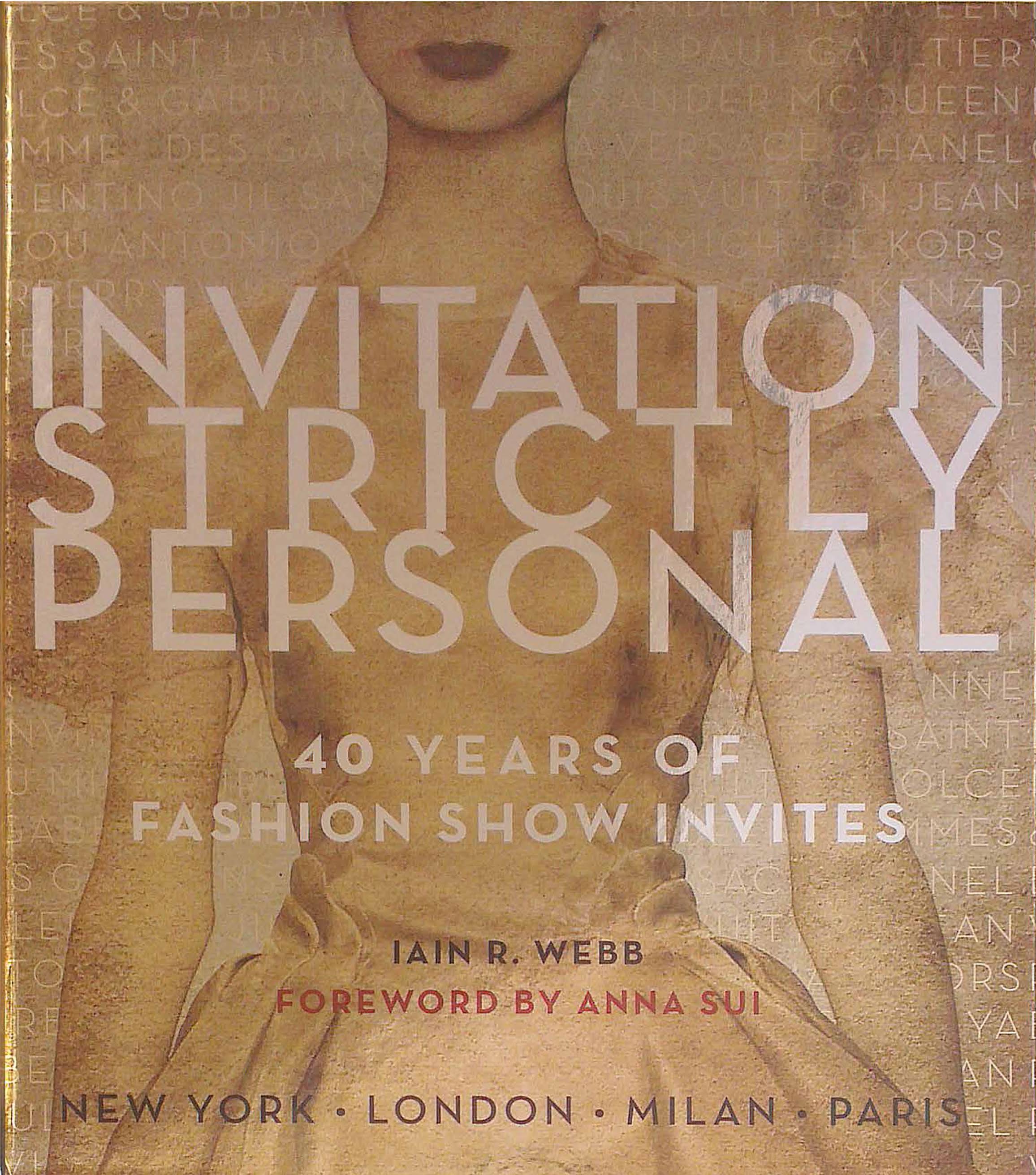 Invitation: Strictly Personal, by fashion journalist Iain R. Webb and published by Carlton Books, puts a spotlight on an important, but rarely discussed part of the fashion show: the invitation. While the flamboyance and theatricality of the shows attracts a lot of attention, the invites to these events haven't quite received their due.
Enter Iain Webb, who has had a long, storied career writing for distinguished publications such as Vogue and The Times. Mr. Webb began covering fashion shows in the 1980s. The 1980s were a particularly exciting time for fashion shows, as the excess of the period translated into outlandish theatrical productions. And the invitations of the period reflect that sense of fun and glamour.
The invitations featured in this book aren't merely from the 1980s, it's a compendium of the best fashion invitations Mr. Webb has ever received; over forty years of the most inventive, the most creative, and the most visually engaging invites. The book divides the invitations by type. There are "credit cards" and mock passports, handkerchiefs and custom illustrations, bags (a transluscent Kelly for Hermès S/S 1996 show is a special highlight) and shipping boxes, cassette tapes and music notes, ticket stubs and clothing tags. This allows you to see the threads of commonality; how brands at opposing ends of the fashion spectrum can be linked by shared creative ideas.
With an introduction by Anna Sui, this is a wonderful book, full of fun tidbits like behind-the-scenes information, hilarious anecdotes, and descriptions of the spectacles of the shows themselves. But there's hardly enough to satisfy the reader's voyeuristic desires. For example, Mr. Webb has a tendency to gloss over details such as Mr. Webb's seat number (a detail revealed on some invites, but not all).
In our digital age, with email invites and scanned bar codes the norm for entry into fashion shows, paper invitations seem almost quaint. But as this book demonstrates, the medium is still relevant. Because it's an extension of designers' creative mind, a part of the extravaganza. Because, after the last model struts off the runway, after the curtain closes and the lights dim, after the editors and buyers leave the venue, anxious to make the next show, the invite is the only thing that remains (if you, like Mr. Webb, decide to save it, that is).
Invitation Strictly Personal will be available for purchase in the U.S. on October 4 for $45. But you can purchase the International Edition now from the Carlton Books website.