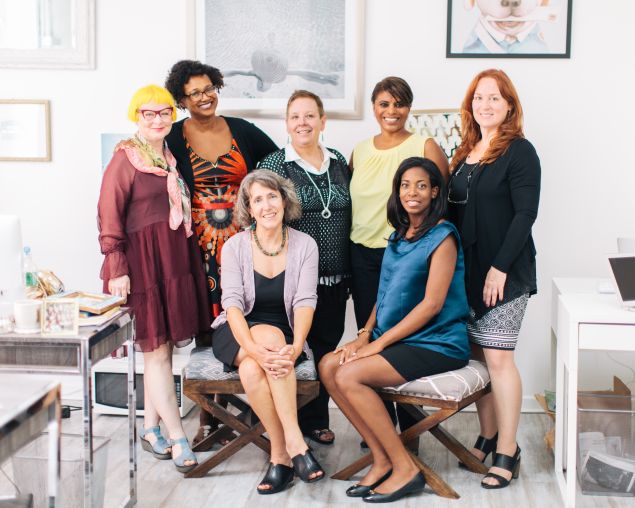 It's been eight years since Rochelle Wilson left her last full time job as a director of human resources at Blue Man Productions, Inc. (Yes, that Blue Man Group). Now, at 53 years old, finding work again has been a challenge.
The "job gap" is real. After not working for a while, people assume your skills have eroded and that your understanding of technology, the industry and other areas are dated. You're seen as a risky hire, and most resume screeners will toss you in the "no" pile. If not and land an interview, the gap in your resume will be hard to explain. For everyone, the situation worsens the longer you are out of work. For those people middle-aged and older, especially women, finding work again has become increasingly difficult since the Great Recession.
A recent study from the Federal Reserve Bank of St. Louis found that the percentage of unemployed women over 50 who have been out of work long-term has more than doubled, from less than a quarter to about 50 percent between 2008 and 2013. Alexander Monge-Naranjo, co-author of the study, told The New York Times he believes this is because women who left the labor force to take care of children when they were younger can't easily get back in. The article—published earlier this year— goes on to detail the age discrimination experiences of several women trying to go back to work. One described how as soon as she mentioned that she had taken off time to care for her children, she could see in the interviewer's face that she had no shot. Others were told outright that the company wanted someone younger.
Good news for Wilson is that she has recently found a new job. It's not in HR (where she has 20 years of experience) or political science (which she holds a degree in), but rather in public relations thanks to a program called The Enternship, which focuses on helping women over 40 prepare to work again and land jobs. The free program is currently in its second in-person session and will roll out online by December.
"It's an innovative program for women over 40 looking to re-enter the workforce, leveraging the skills and experience they've amassed to re-enter the workforce where millennials often walked in and walked over them," Alix Abbamonte of  Wunderlich Kaplan Communications, the firm behind the program, told the Observer.
Already feeling that companies "focusing solely on millennials were missing out" and looking for ways to bring more experience to their team, the movie The Intern helped to solidify the idea for the founders at WKC.
"That was our aha moment, it clicked, this was how we could help this segment of women," program co-founder Dara Kaplan said. "We could train these women and brush up on the skills that they may have lost to help them re-enter the workforce."
Wilson called it "a bootcamp" and said she learned personal branding, corporate communications, business development, client research and prospecting as well as digital strategy and social media management. More broadly, she said she learned to trust her instincts, think like a business owner rather than an employee, that there is always something to be learned, that every experience has value and to not take herself too seriously.
"Not only did I have no background in PR, I probably could not have articulated precisely what it was," she said. Since the Enternship, she's stayed on at WKC to build their marketing program.
"I arrived broken and feeling demoralized…This experience reminded me that I am relevant and not to allow others else to decide my fate because I don't fit the social culture of their business model."
With a new understanding of what they described to be their biggest pain points (such as social media), many of enterns decided to forego continuing their search in the corporate world and strike out on their own.
"As our pilot program progressed, and I don't know if it was because we were teaching entrepreneurial skills or what, but they all came to the same conclusion, and by the end no one wanted to re-enter the workforce. They all wanted and were in the process of launching their own businesses," Kaplan, who created the program with Gwen Wunderlich, said. "Therefore, I would say…what we are teaching is applicable to anyone, launching any business. This really became an incubator of sorts for women over 40. We are teaching these women that it is possible to curate your own life, that they are more than just a cog in a corporate machine."
Phyllis Pacifico-Cohen, another entern who has a BFA from the School of Visual Arts and has spent her career in marketing as an art director, has been out of a full-time job since she and 70 others at her company were laid off last year. "It has not been easy to find another staff job, but I have had much success freelancing, which I enjoy," she said.
Since wrapping up with the Enternship a few weeks ago, she's been using the skills she learned in the program to ramp up her freelancing.
"The advantage of the Enternship has been the exposure for my personal brand," she said. "Before the Enternship, I had a website that marketed my pharma background. I've added another section that highlights the latitude of my skills, including a recently self published children's book and a dance showcase called 'Will Dance for Food' that I'm producing, which is a fundraiser for the food bank of Westchester. I am about to employ those newfound PR skills for a worthy cause!"
Pacifico-Cohen is, however, still looking to score a full-time job and emphasized that this "was not fun and games."
The comprehensive syllabus—which the company plans to roll out to other PR firms by 2017—included several books for pre-course reading and five-hour sessions twice a week for four weeks.
"Very intense, but always a positive learning experience," she said. "No pampering or coddling ever, but tons of positive feedback and support when we needed it."
But even more so than skills and job opportunities, the program is delivering confidence to women who feel (and are correct, statistically) that they don't have many opportunities in the workforce.
"I arrived broken and feeling demoralized. I get it—the millennial population is the future, but having raised three millennial young adults, there is no group that I understand, relate to, love or appreciate more," Pacifico-Cohen said. "Visionary companies like WKC that value cross generations are planning smart for stability and growth, because our combined knowledge and experiences serve each other in the workplace. This experience reminded me that I am relevant and not to allow others else to decide my fate because I don't fit the social culture of their business model."