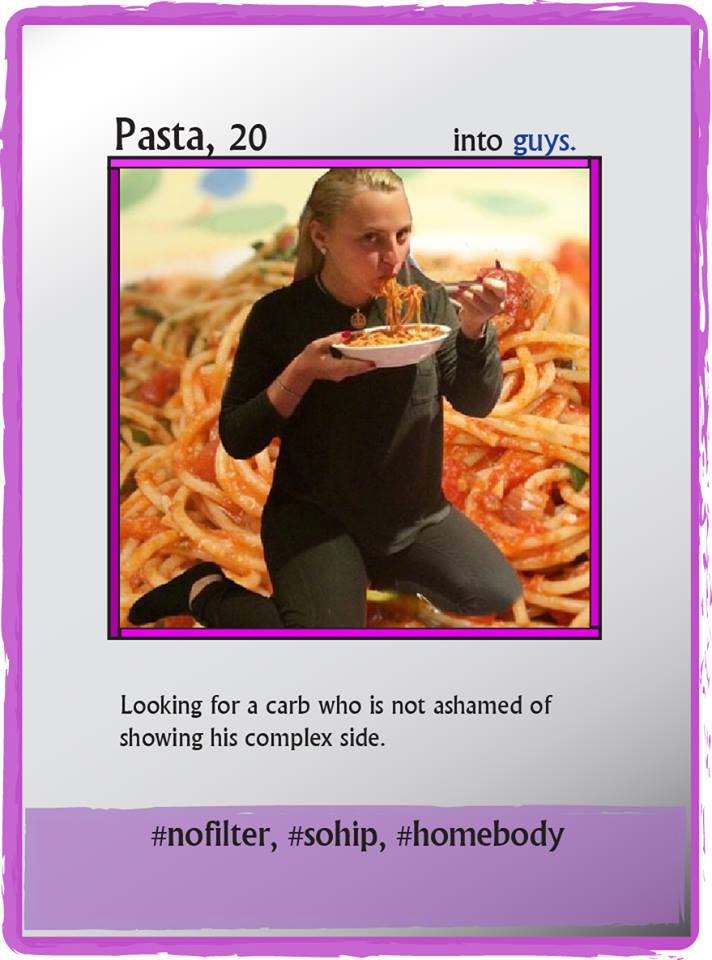 Mars Incrucio was using dating apps, but never saw them from a woman's point of view–until one day, when his female friend turned over her phone, and he was inundated with uncomfortable messages. "I had never seen dating apps from the female perspective and immediately knew it was a goldmine of content," he told the Observer. Using profiles from Tinder, Bumble, Plenty of Fish and OkCupid, Incrucio created a card game that was his version of Pokémon Go, called Matchr.
The game is played by matching up singles with similar hashtags, with descriptions including #homebody, #smilewithyoureyes, #sohip and #barfly. Making compatible matches based on sexuality and interests give players positive points. The unmatched singles are worth negative points, much like a children's table full of 20-somethings at a Thanksgiving dinner with family.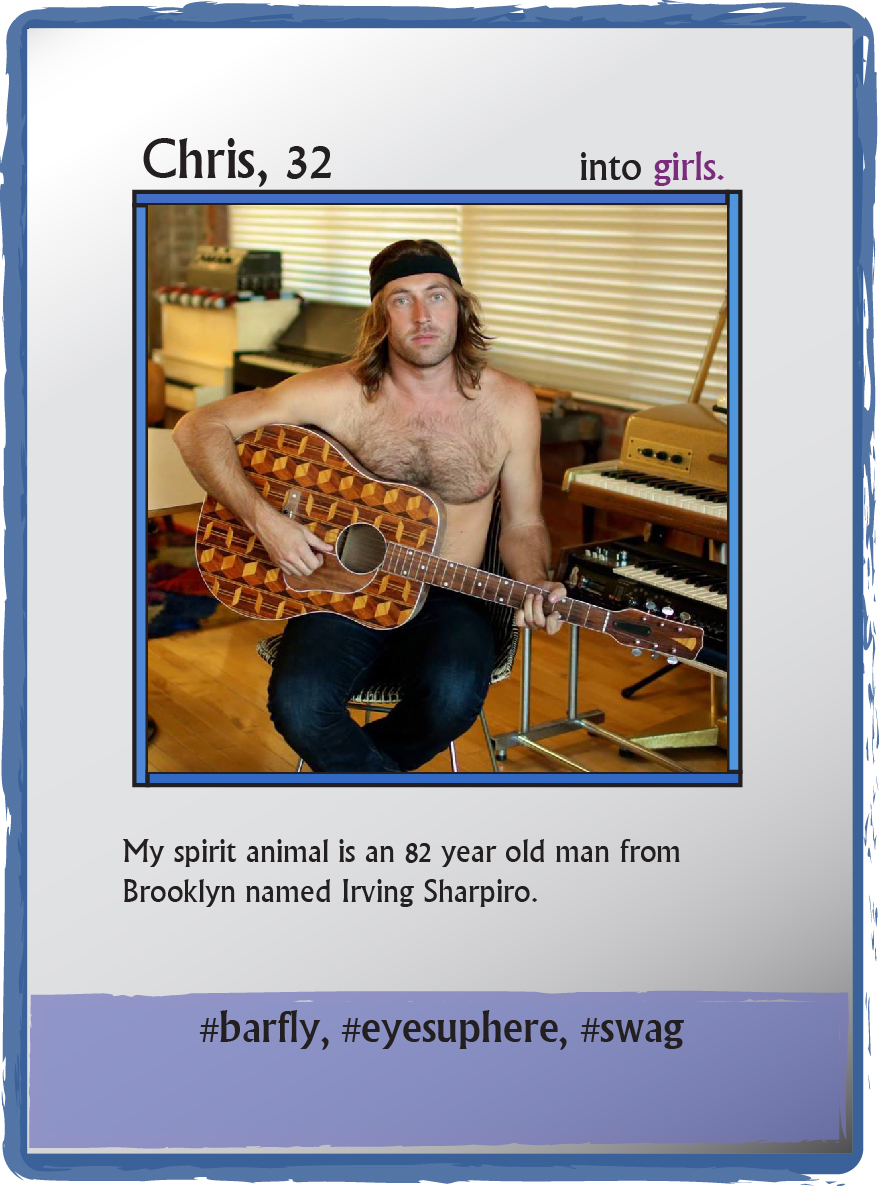 "Making the game gave me an excuse to spend way too much time swiping. It's like a user-friendly form of people watching, and I get to pretend to be an anthropologist," Incrucio explained. He was originally on OkCupid, and became an early user of Tinder. Throughout his research, he found certain similarities in people's profiles. Many people seemed concerned with height, and he consistently encountered spam bots. In fact, he named one spam bot Lexie, and made her a card.
While he hasn't found many major differences from app to app, he does think profiles change based on location. "You wouldn't believe the percentage of accounts I come across in the South that feature a dude holding a fish," he joked. Thus far, he calls the response positive–"Generation Netflix and Chill has a decent sense of humor." It helps that he asks his matches for permission first. So far, no one has asked to be removed from the game, but one woman did request that he change her status from bisexual to heterosexual, because she wasn't yet out to her parents.
If you've ever been swiping and found yourself taking screenshots of multiple profiles, your hobby can become part of the game. He makes custom decks for people who want to match up their friends.