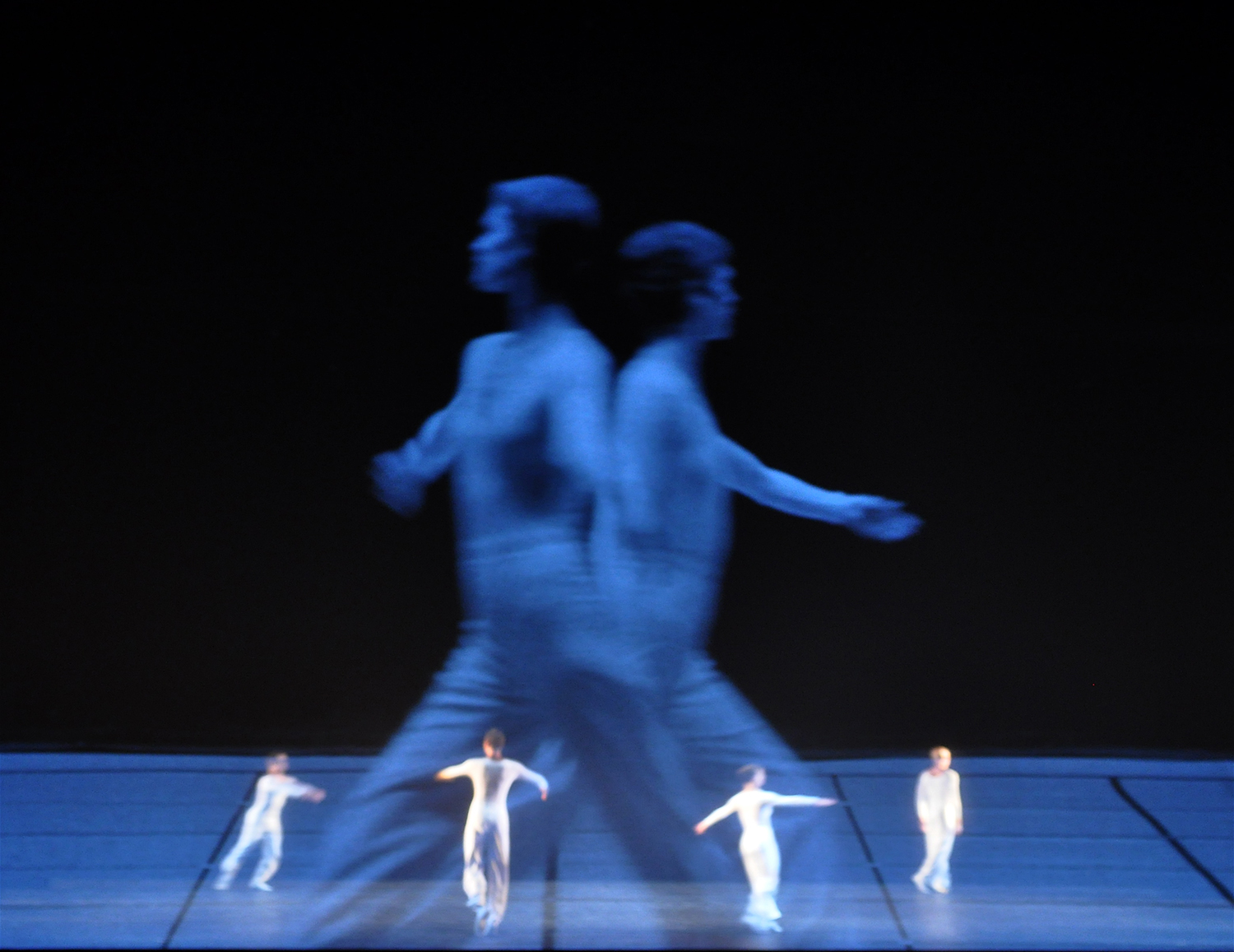 Here comes another fall season, and this year it's fuller than ever—exhausting to think about but also exhilarating after the usual summer doldrums. As always, there are the four mainstays: American Ballet Theatre, New York City Ballet, Fall for Dance and Alvin Ailey.
ABT's far-too-short season at the Koch, starting October 19, features a world premiere by Jessica Lang, music by Mendelssohn (Fanny, not Felix); a New York premiere by Benjamin Millepied (Daphnis and Chloe); the return to the company (only 87 years after it was created) of Balanchine's masterpiece The Prodigal Son; the eagerly anticipated second season of Ratmansky's Serenade After Plato's Symposium and his charming Rondo Capriccioso (made for the ABT school); for Ashton-lovers (like me), not only the return of his starkly beautiful Monotones I & II but—back after too long an absence—his signature work, Symphonic Variations; and Twyla Tharp's dynamic Brahms-Haydn Variations. Not a Swan or Wili in sight.
Alvin Ailey performs November 30 through the end of the year at the City Center with three new works: r-Evolution, Dream, a large-scale piece inspired by sermons and speeches by Martin Luther King Jr., choreographed by company dynamo Hope Boykin and narrated by Leslie Odom Jr. (of Hamilton); the now-complete three-part work Untitled America by Kyle Abraham; and a world premiere by Mauro Bigonzetti, Deep, "set to songs by Ibeyi, twin sisters who are rising global music stars." There's the company premiere of Johan Inger's take on Ravel's Bolero (oh, well). Plus, expect pieces from the past by Ailey himself, Billy Wilson, Ulysses Dove and artistic director Robert Battle. And don't worry: There will be Revelations again and again and again.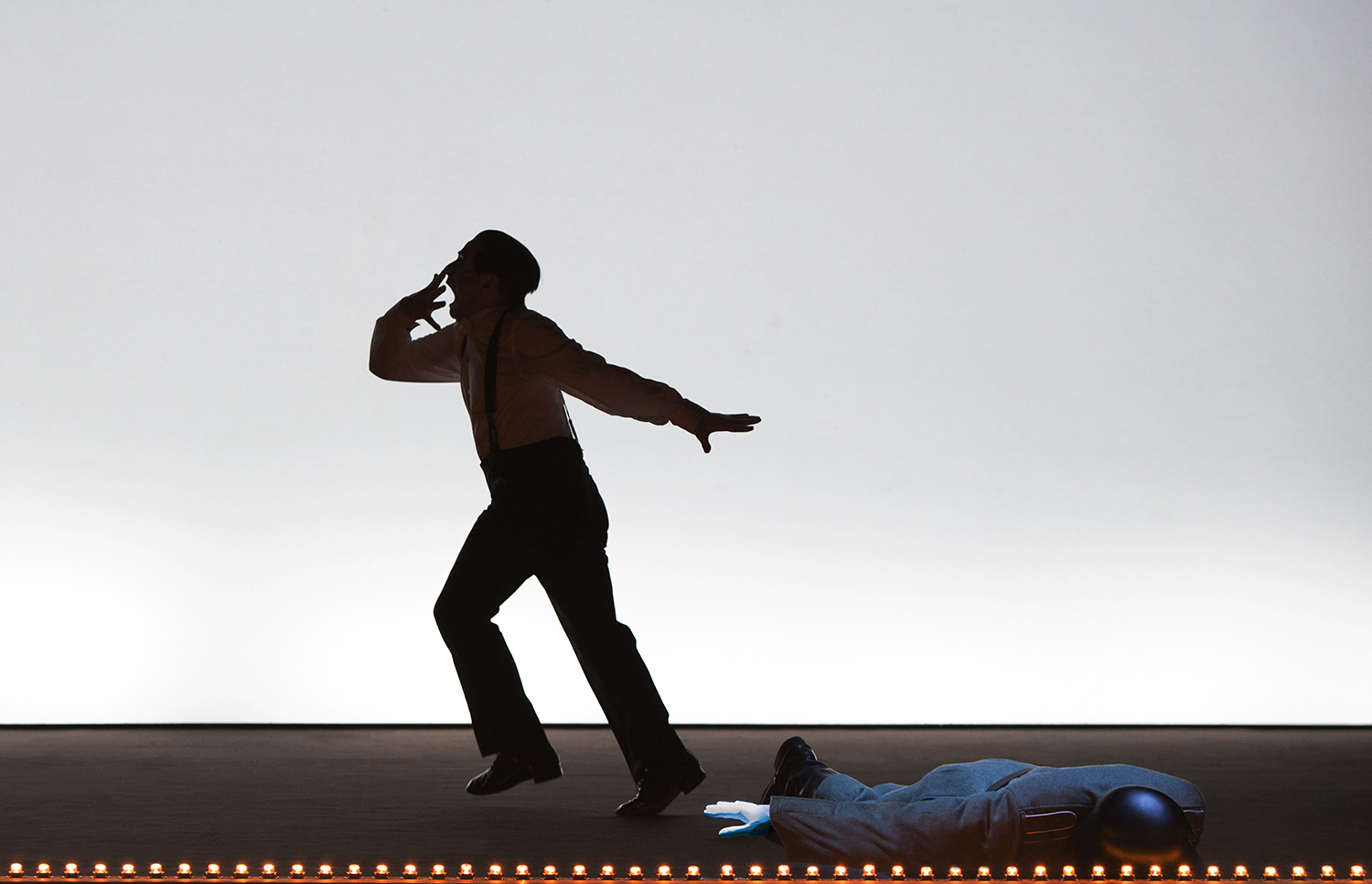 Fall for Dance will be at the City Center from September 26 to October 8 with two jam-packed weeks of old friends, new ones (we hope), the tried, the true, the unexpected, the happy surprises and the bewildering disappointments. Programs will include Richard Alston Dance Company, the Hong Kong Ballet, the much-admired Shantala Shivalingappa (Child of the East and the West), Bangarra (indigenous Australian modern dance), Compagnie Accrorap (a collective from La Rochelle, France), Grupo Corpo (Brazilian modern dance, more than 40 years old) and so much more! You can't out-think this grand jumble of styles. This will be my 13th FFD marathon, and by now I just go and don't worry about what I'm going to be seeing until I open my program.
From New York City Ballet, there's yet another fashion-themed gala, no doubt as fatuous as all the others. On the other hand, there are four—count 'em!—premieres! From Justin Peck (of course) to NYCB principal Lauren Lovette and NYCB corps member Peter Walker (who knew?) to Annabelle Lopez Ochoa. Plenty of Balanchine, including Jewels, a thrilling all-Stravinsky program, Serenade, Stars and Stripes and Western Symphony (did we need both in the same season?), Firebird, and the wonderfully diverse program of Divertimento #15, Episodes and Vienna Waltzes. Check out two Jerome Robbins works: Dances at a Gathering and Glass Pieces. And, alas, two at the very bottom of my personal list: Peter Martins' Rodgers and Hart's Thou Swell, which is very far from swell, and Christopher Wheeldon's recent disaster, American Rhapsody, to Gershwin. Oh, and don't forget (as if we could) Balanchine's Nutcracker, for children of all ages, including me.
There's Mark Morris' popular 'The Hard Nut', back again at BAM—where it belongs—on December 10. Can it possibly be 25 years since he created it?
And speaking of Nutcrackers, there's Mark Morris's popular The Hard Nut, back again at BAM—where it belongs—on December 10. Can it possibly be 25 years since he created it? There's plenty more coming up at BAM, as part of whatever Wave they're surfing these days. There's reliably interesting John Jasperse, from September 21. More interesting to others than to me, there's Shen Wei's Dance Arts (beginning October 5), although I have to admit I'm intrigued by the idea of their Neither, "a danced realization of Morton Feldman's 1977 anti-opera for orchestra and soprano, featuring a 16-line libretto by Samuel Beckett." Anne Teresa De Keersmaeker, always fascinating, turns up October 14 with Vortex Temporum. I have no take on Monumental (September 16) from The Holy Body Tattoo (music by Godspeed You! Black Emperor), "a searing indictment of the daily grind," maybe because I've always enjoyed the daily grind. Nor do I have thoughts about On the Road, Kerouac as visualized by ZviDance. Finally, what's certain to be a revelatory dance event even though I assume it won't involve actual dancing: two weeks, beginning October 15, of Mikhail Baryshnikov as Nijinksy in Letter to a Man, Robert Wilson's staging of the iconic dancer's descent into madness. You should never miss a performance by Baryshnikov, as great an actor as he was a dancer.
Among the tempting possibilities coming up at the Joyce: a Lar Lubovitch conception called N. Y. Quadrille, to be staged on a square platform visible from all four sides and involving work by Pam Tanowitz, Tere O'Connor, RoseAnne Spradlin and Loni Landon; the Danish Dance Theatre's Black Diamond, "with sounds ranging from tempo-filled electronic beats to lyrical tracks to the just plain noisy"; a two-week engagement (October 25 to November 6) of the Bill T. Jones/Arnie Zane Company; the Kate Weare Company with Marksman, inspired by Zen in the Art of Archery; two weeks of terrific tap from Dorrance Dance, beginning November 15; and, from November 29, two weeks of joy for lovers of Lucinda Childs, including a five-decade retrospective.
Meanwhile, at the City Center, on November 3 we have Damian Woetzel's Vail Dance Festival:ReMix NYC, featuring everyone from Tiler Peck, Robert Fairchild, Herman Cornejo, Carla Körbes, Isabella Boylston, Sara Mearns, Matthew Rushing, Wendy Whelan and Fang-Yi Sheu to that Vail mainstay Lil Buck. On November 10 we have Natalia Osipova & Artists, including the phenomenal Sergei Polunin, presenting works by Cherkaoui, Maliphant and Pita. And November 16 the Nederlands Dans Theater, quintessential Euro-dance, brings us the U.S. premiere of Crysal Pite's The Statement.
If all this weren't mind-staggering enough, consider the always satisfying New York Theatre Ballet, featuring Antony Tudor's comic Judgment of Paris, plus a bunch of new works in October. BalletCollective will premiere an experimental piece by Troy Schumacher with a lot of prime City Ballet dancers at the Skirball October 27, and later at the Skirball (November 16) is two weeks of Pilobolus. Don't ignore a big new work by Liz Gerring—T(here) to T(h)ere—at the Jerome Robbins Theater at the Baryshnikov Arts Center on November 10. And we have our first chance in 50 years to see Paul Taylor's Tracer (Rauschenberg scenic and costume design) made just before Aureole; it will be performed by Taylor's second company at the 92nd Street Y on December 16.
Finally, celebrate the end of the season—and of the year—with the return of the glorious Les Ballets Trockadero de Monte Carlo to the Joyce December 13 to 31. There's nothing like their Swan Lake, Act II; their ravishing Paquita; their Giselle, Act II; their Raymonda's Wedding; and this year they're bringing us what will no doubt be a very special take on the famous Pas de Six from Napoli. And why do I suspect that at the demand of her adoring public, "Ida Nevasayneva" will once again be molting her feathers as The Dying Swan?