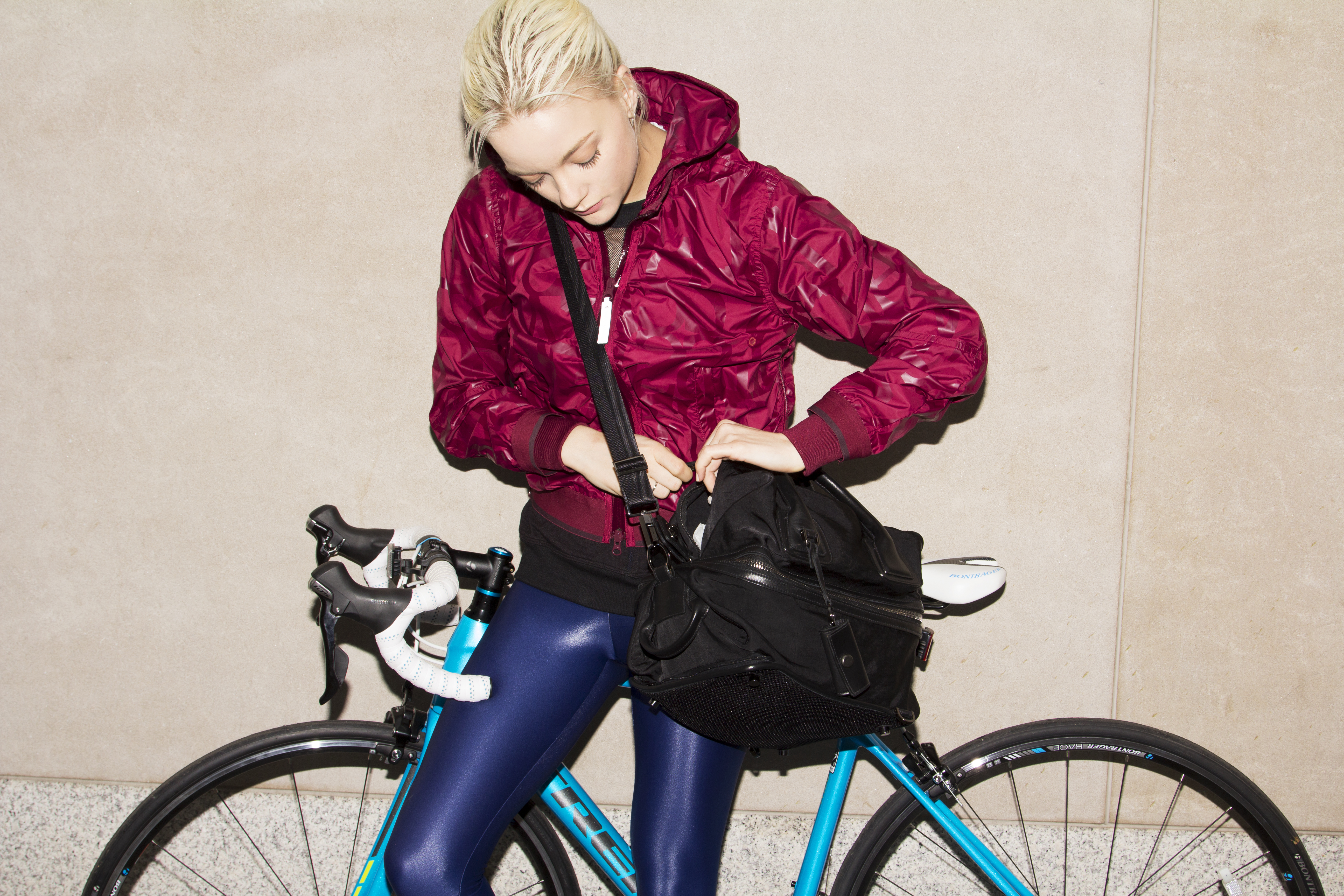 Every woman can relate to awkwardly walking down the street juggling an oversized work tote in one hand, a workout duffle in the other, all while balancing a shopping bag in the crook of their arm. Finding a large, versatile bag that can seamlessly transition from the gym, to work and to dinner is a real challenge. Aaron Luo and Carmen Chen Wu founded the athletic accessory brand, Caraa, upon the realization that there wasn't a sophisticated bag that bridged the gap between a traditional athletic duffle and a designer handbag.
Caraa launched in early 2015 and now carries six multifunctional bag styles that are functional yet fashionable, designed with an on-the-go professional in mind. "We started Caraa because we couldn't find a well-made, versatile and sleek sports bag that could transition from the gym to the office," said Luo, the brand's CEO and Co-Founder. Caraa bags effortlessly transform from a handbag to a crossbody or backpack with the simple click of a strap.
The brand's ingenious compartmentalization system was designed to address the needs of a wide variety of occasions; the organization of every zipper and pocket enables the consumer to resourcefully separate items within the studio bag. For example, food, tech devices, dirty gym clothes and shoes can all be packed individually in the bag, forgoing the possibility of damage, stains or spoilage.
Further elevating the athletic brand is the high-quality textiles they source from Milan. "[The Studio Bag] is crafted with fabric and leather from the same mills and tanneries used by some of the world's leading luxury brands like Chanel and Louis Vuitton," explained Wu, the brand's Creative Director. The premium materials and craftsmanship offer confidence to consumers, so they can bring the bag beyond the locker room. "Whether [our customers] are traveling across continents or sprinting from a meeting to a quick yoga class or happy hour, our products will be there to accompany them on their journey."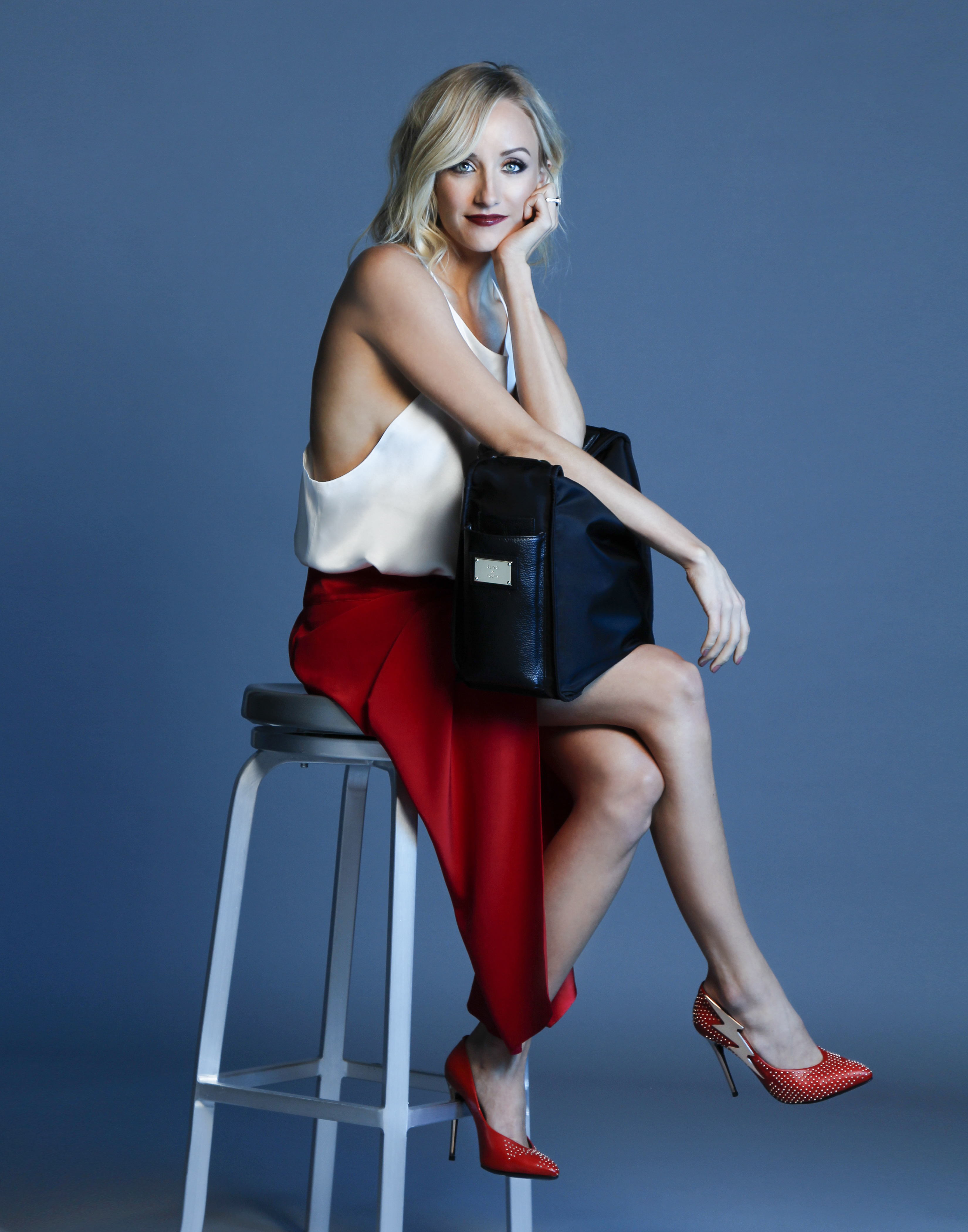 Caraa's data-driven design process sets the brand apart from other athletic accessories. The brand doesn't launch new lines every season, but rather goes into production when an insight arises from market research. Luo and Wu take ample time to test each product across their vast network of ambassadors, in order to measure experience and make improvements every step of the way. The athletic bags are presumably costly, given the high-quality textiles and extensive design process. However, the Co-Founders made the conscious decision to keep their products relatively accessible, so the majority of styles are priced under $400. The contemporary price point attracted a plethora of notable athletic stockists such as Equinox, Reebok and Peleton.
Recently, Caraa launched an exclusive capsule collection with five-time Olympic Medalist and NBC Sports on-air personality, Nastia Liukin. "I struggled for years to find a quality bag that could keep all of my things organized, withstand my busy travel schedule, and hide a pair of sneakers without getting my laptop dirty… Now, I can run from the gym to a meeting to dinner with my fiancé with ease. It's completely streamlined my life so I no longer have to sweat the small stuff," enthused Liukin.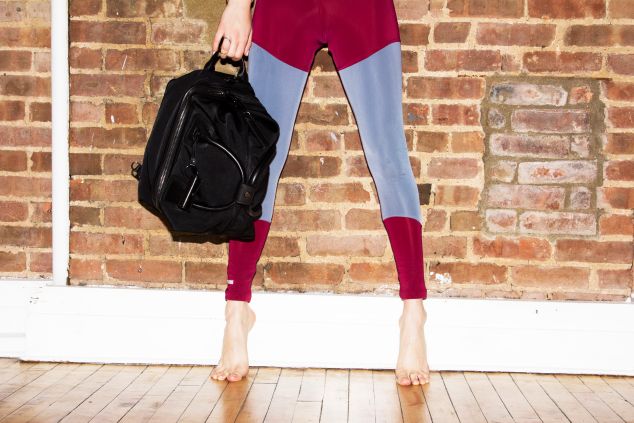 In the future, Caraa seeks to venture into other accessory markets such as travel and men's sports bags while further solidifying their position in the luxury fashion, fitness market. Caraa isn't just an average athletic accessory brand, it's a lifestyle.