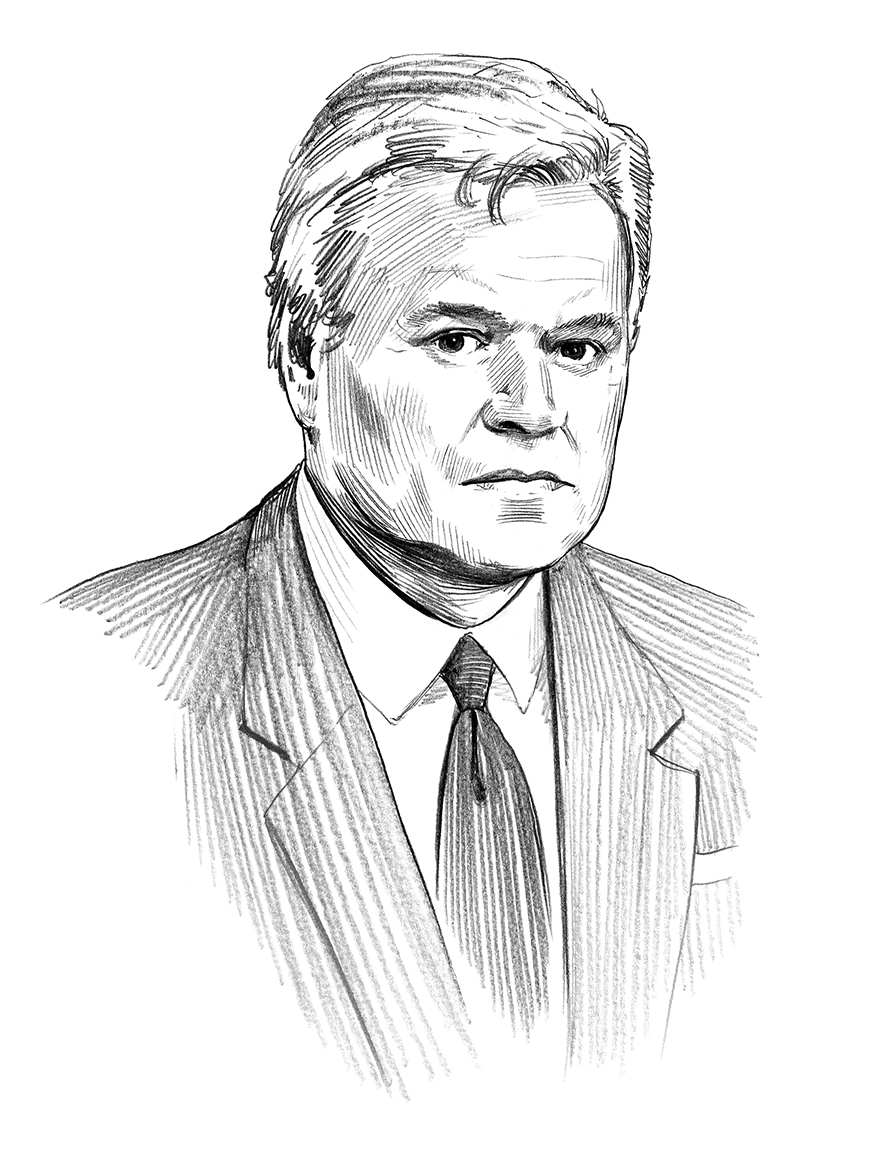 9/11 robbed Thomas Von Essen of 343 colleagues and his religion—"I have much less faith since September 11"—but not his sense of humor. Following the anthrax attacks, which gut-punched an already reeling city in mid-September 2001, the FDNY commissioner at the time played a prank on his boss. Von Essen, who is quick to laugh and choke up during an interview in his Midtown office where he works as a consultant, recounts pouring baby powder in an envelope he addressed, putting a pinch on his finger and tasting it while walking with Mayor Rudy Giuliani. "I told him, 'I got this envelope, but I don't know what this powder is.'…And he's like, 'What are you doing!' " Dark humor, Von Essen says, "Oh, god, it helped me a lot."
What images from September 11 stick in your mind? What images have faded in the last 15 years? The inability to give these wonderful young women their husbands' remains—that's the hardest part still; the part that fades the most is the day itself. I'm lucky I don't have nightmares about it. I've always been very proud of what we did, what the guys did, so I'm okay with all of that. I feel bad certainly—bad is not enough of a way to describe it—for not being able to do enough for the families. And we did everything that anybody could do except give them what they wanted: their loved ones.
People often use the word "disaster" for minor inconveniences, like a café serving weak coffee. Has your vocabulary changed since 9/11? When I hear of a baseball player who drives in a winning run referred to as the "hero" of a ballgame, I want to puke. I also remember being at a meeting with widows, and somebody said, "You lost 343 people and blah blah blah, this and that." And I said, "We were overwhelmed." And a woman stood up to my left, and I'll never forget it. She said, "You were overwhelmed? I'm overwhelmed. I have five kids, and my husband is gone." I'll just never be able to use that word "overwhelmed" without thinking about that lady.
I just saw the slogan "United We Stand" on a garbage truck while walking over here. What do those words mean to you now? Even though we are not as united as we were immediately after September 11, if an event occurred that hurt us as a nation, we would get that unity back.
What lingering conspiracy theory about 9/11 still shocks you? It doesn't shock me because I'm convinced that maybe 30 percent of this country are absolute morons. I used to get these calls from "journalists." My number was still in the book then, and they would say, "Hi, I'd like to speak to you about September 11. How do you feel about the lie that there's a plane that crashed into the Pentagon?" I'd say, "What do you mean? There was a wing. I saw the wing, you know? What do you think it was that flew into the Pentagon—a bird?" It's scary. It makes you almost wish there was an IQ test to vote, because these people—as we can see by some of the stuff that goes on in our election cycles—you can feed them anything.
Tell me about a 9/11 survivor who gives you hope? Tara Stackpole. She was a widow of an officer we had, who I was very sorry we let go back to full duty. [Timothy] was out with some horrible burns from a fire. He gets back to full duty in July, and he died on September 11. But she had small kids at the time. One of them now is on the Fire Department. One's in the Naval Academy. Just, unbelievable what she's been able to do, raising their family without him. I think about her all the time.
This interview was edited and condensed.