The long-awaited Apple (AAPL) launch that will finally unveil the iPhone 7 is only a few minutes in, and already it's off to an interesting start.
The event began with CEO Tim Cook en route to the event. He's not driving, though. He's riding shotgun with James Corden at the wheel in a special segment of "Carpool Karaoke".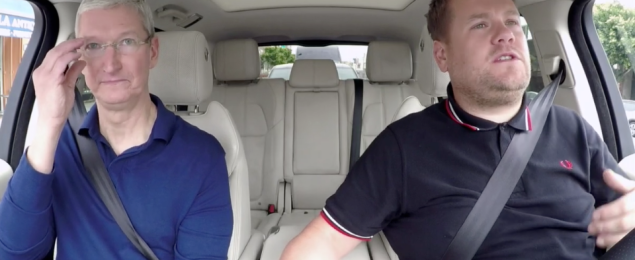 Cook gets in and thanks Corden for the ride, and then Corden starts cracking jokes.
"Siri, what do you think of Tim Cook?" he asked. 
'He's wonderful, but scheduling his appointments is crazy," Siri replied.
Then Corden asks Cook what he's going to wear onstage. When Cook says he'll just wear what he currently has on, Corden suggests he needs more Apple logos and should look really fly for this big moment. Then he pulls over and someone who knows a little more about fashion jumps in the back seat to help. And that's how Pharrell got involved.
Of course, it was time to do the karaoke. The trio sang "Sweet Home Alabama." Here's a clip:
https://www.youtube.com/watch?v=Xph7-2HXGMI
And then they were at the backstage entrance, where Corden wished Cook good luck and sent him on his way.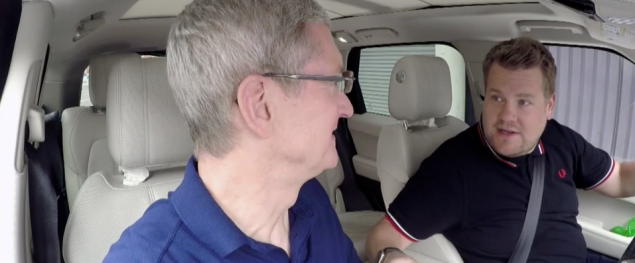 On the livestream, you see Cook walk out from the backstage entrance and then directly on stage, where he announces that Apple has teamed up with Corden and "Carpool Karaoke" to premiere new episodes on Apple Music.