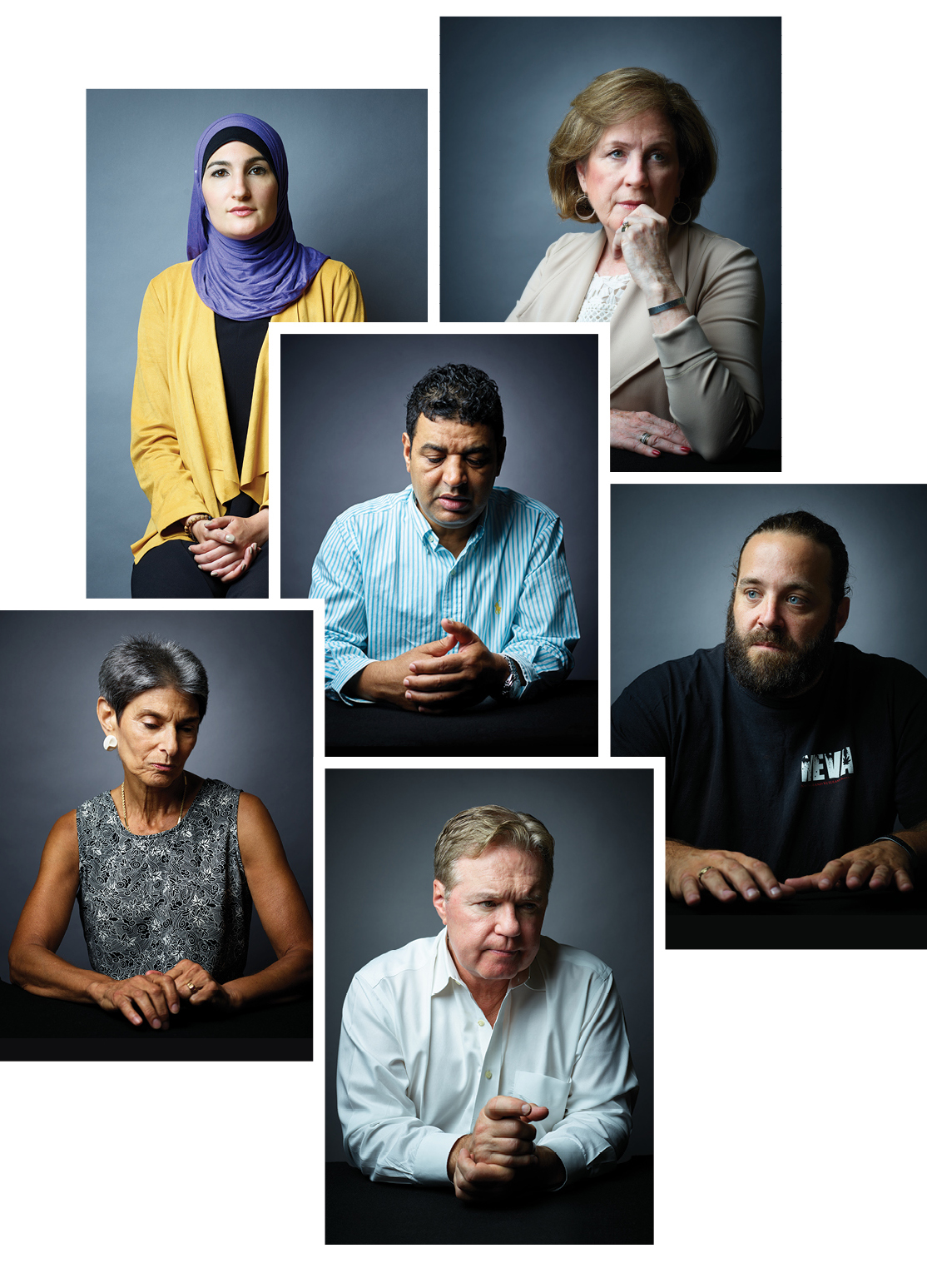 Days after 9/11, I stood at Ground Zero and wept in the arms of a future murderer.
When the World Trade Center site remained a search-and-rescue operation rather than a lost cause, I interviewed Craig Garber, a paramedic from Dedham, Mass., while reporting on the many volunteers who rushed to New York to help. As I remember it, Craig was tall, grimey-faced and wearing a yellow hard hat and no respirator. Craig was taking a break from four straight days on "the pile," as the rescuers called Ground Zero. I got out a few questions when, without warning, a spasm of grief shook me and I started to uncontrollably sob—not exactly a professional moment in my career, but an honest one. Craig, a guy I'd known for about two minutes, paternally wrapped his arms around me and basically gave me a "there, there" until I regained my composure.
I wrote about Craig, who had arrived at Ground Zero on the night of September 11, for several newspapers: "I had a lot of fear when I got here," he told me by the smoldering debris field, continuing:

"It was very dark. You couldn't see anything in front of your face. You'd go up on the pile and there were burning embers of orange and red fires. The only light we had was from the fire…We were working and these buildings looked like they were going to fall down on top of us. We found a cadaver, and we spent an hour and a half trying to identify this person. It was an upper torso and the hips, and one leg. It was very, very distressing. It hurt. We tried to find additional body parts. We looked for a skull, teeth for the medical examiner. We couldn't find anything else. It was our honor and duty to take this person out of this chaotic mess. They didn't ask to be put there. But they're going to be buried in a real grave."
For a few years after 9/11, Craig and I kept in touch by email. But he seemed increasingly troubled, obsessed with the attacks. He wrote weird poetry about his tribulations at Ground Zero. I think I once recommended he see a therapist. We lost touch.
In May of 2013, I Googled Craig's name in a just-wondering moment and the search results floored me: Craig had murdered his three neighbors in Bellevue, Tenn., on Sunday, September 2, 2012, stabbing Michelle Pinkowski, her mother Marylea Jordan, 71, and her 14-year-old son Jonathan Culpepper multiple times.
He is now serving three consecutive life sentences.
Of course, I can't say whether Craig would have committed a triple murder if not for 9/11, but the good Samaritan who spontaneously consoled a stranger was a very different person from the wild-eyed, unshaven man in the perp photo that haunts me today.
The point of this sad tale: 9/11 decimated the lives of many people, including presumably Craig and his victims. Yet others, including the six impressive people profiled here, somehow flourished, turning the crisis, and their suffering, into an opportunity to give back. We salute their strength, remember the fallen and acknowledge those who still silently suffer from the nightmare unleashed on that crystalline Tuesday morning almost 15 years ago.—David Wallis 
THE MOM: MARY FETCHET
In Mary Fetchet's office at Voices of September 11 was a whiteboard filled with details for five events the nonprofit's co-founder was in the middle of planning: a September 6  golf outing for 9/11 families; a symposium on resiliency on September 9; a forum for survivors, responders and providers on September 10; a public policy event with legislators on September 12; and her organization's November benefit.
"Besides that, not much going on," Fetchet deadpanned.
The social worker, whose 24-year-old son Brad died in the World Trade Center attack, remains dedicated to aiding grieving family members at a time when many organizations with similar missions have shut down. "Victims' families have long-term needs," she explained. "They don't get over it in a month or a year or five years."
After 9/11, Fetchet held weekly meetings in her home for mourning families. "I had sort of a unique background because I was a mother who lost a child and I was a clinical social worker," recalled Fetchet, who has also testified before Congress four times and represented family members during the development of the World Trade Center memorial.
Fetchet opened Voices in 2002 to provide clients with access to available resources and free counseling (130,000 hours of therapy to date). The organization later expanded, developing standardized responses to terror attacks.
"Around the fifth anniversary we realized that there were…no best practices for responding to these events," Fetchet said.
In 2011, Voices received a grant to create a resource kit for communities to prepare for and respond to mass traumas. During a two-year research phase, Fetchet and her team visited communities struck by mass violence, including Oklahoma City and Blacksburg, Va., (the home of Virginia Tech), to interview first responders, law enforcement officials and emergency managers to find out what worked, what didn't and what could be improved. The kit, which Voices started distributing in 2013, "really looks at how can a community best prepare." Though, Fetchet acknowledged, "no community is totally prepared."
As the September 15 anniversary of the attack that took her son approaches, Fetchet will allow herself one day to look back. On September 11, she will visit the memorial she helped create, remembering Brad ("a very understated, a very generous and thoughtful, very athletic individual [who] loved playing practical jokes"). But on September 12, it's back to work.—Josh Keefe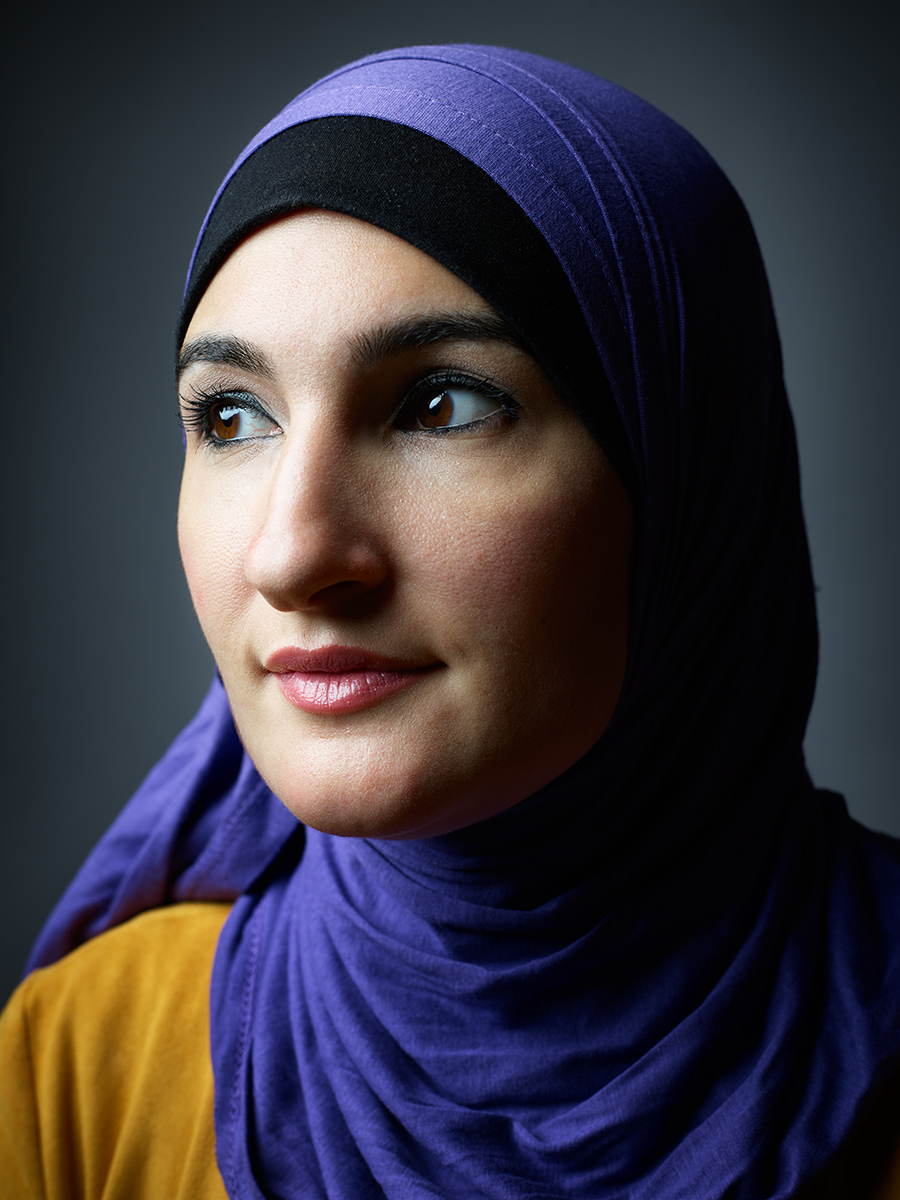 THE ADVOCATE: LINDA SARSOUR
Linda Sarsour, a Palestinian American, was 21, a young mother, sitting in a chemistry class in Kingsborough Community College in Brooklyn when the two planes hit the Twin Towers. With the subways out and information scarce, Sarsour made her way home from Sheepshead Bay to Sunset Park, hours on foot. Crossing through Bay Ridge's large Muslim community, she wondered why so many of the Muslim-owned businesses were closed at midday. When she got home, she found out.
Her mother, leaving the apartment without her customary hijab, warned her: "We can't wear it right now," her fearful mother said, rushing to pick up Sarsour's younger brother from school.
Sarsour was shocked. Then "sad and sickened" by what she saw on TV. But she was unprepared for what was to come: a backlash against the Brooklyn Muslim community, in which she was born and raised.
"It got scary," Sarsour said. "People were detained and then just went missing or were deported. There was so much unwarranted surveillance. There was so much chaos. The community was torn apart."
At the time, Sarsour was studying to become an English teacher, but because she spoke both Arabic and English, a group of prominent Arab Americans (including a cousin) asked Sarsour to volunteer at the nascent Arab American Association of New York.
"Immediately, we saw the need," noted Sarsour.
Within two months of the attacks, the group opened a small space above a doctor's office. One of Sarsour's first clients was a Moroccan woman whose husband had been detained and was missing. Through a series of caseworkers and lawyers, Sarsour located him and managed to bring him home. That experience, she said, turned her into an activist.
Now the association's executive director, Sarsour is widely praised for her work to foster tolerance. She was honored as a "Champion of Change" by the Obama administration and has partnered with government officials and raised $1 million for the association to provide legal, immigration, educational and cultural services. In fact, she said she's more committed than ever. "The last couple of years have been the worst for Muslims since 9/11," she said. "What breaks my heart are the young people of my community, who wonder, 'What have we done wrong?' And of course, what also makes me sad are the people who sit home every 9/11 anniversary, having lost someone in the attacks." —Camille Sweeney
THE CO-WORKER: FEKKAK MAMDOUH
In September 2001, Fekkak Mamdouh was 40 years old with a wife, two young children and a job he was grateful for: headwaiter at Windows on the World. Mamdouh, a Muslim immigrant from Morocco, with degrees in physics and chemistry, was liked and respected by his fellow servers. Enough so that they elected him shop steward. But in the wee hours of 9/11, when his shift ended, he saw many of his longtime friends for the last time.
"I was asleep before my next shift, and at about 8 in the morning, my sister called me and asked, 'Are you home? Look at the TV,' " recalled Mamdouh.
Following the attacks, Mamdouh and a small volunteer army of Windows workers banded together to search for their missing friends, visiting hospitals and the morgue. Many of his 73 missing co-workers were immigrants, some undocumented. As the grim days drew on, Mamdouh helped their families glean any information they could. Working with the Hotel Employee and Restaurant Employee union, he also helped many of the roughly 250 surviving Windows employees find new jobs in the cratering restaurant industry. (That fall, the local restaurant industry shed 12,000 jobs.)
Mamdouh, though, traded the art of table service for the art of serving his fellow workers, wondering foremost how best to help them.
His answer came during a conversation with a budding labor activist Saru Jayaraman. "Don't just offer them services; organize them," she had urged him.
Within a year, the two had co-founded Restaurant Opportunities Center, ROC, an association for food service workers that since 2002 has gone national. "We offer job training, employment opportunity services and do advocacy work for restaurant workers and employers. And whatever it takes to change wage laws, improve benefits and working conditions," said Mamdouh. ROC now has 18,000 worker members.
Mamdouh spends his time flying around the country, lobbying key figures in the restaurant industry and meeting with potential donors. The organization also oversees a growing number of "socially conscious" worker-owned restaurants, Colors.
To Mamdouh, 9/11 doesn't just mark a tragedy: "For me," he said, "these are all extra days."—C.S.
THE COP: WILLIAM KEEGAN JR.
When Port Authority Police Department Lt. William Keegan Jr. learned of the terrorist attack at the World Trade Center, he immediately ran through a mental checklist of what he needed to prepare for his trip to Lower Manhattan. Keegan, who was at his home in New Jersey that morning, knew the drill, having been sent up the World Trade Center's North Tower after terrorists bombed the building in 1993.
On September 12, the Port Authority police appointed Keegan operations commander of the night rescue and recovery mission. For the next eight months, he worked six days a week, between 12- and 16-hour shifts.
Around the fifth anniversary of the terrorist attacks, Keegan, who had retired in 2005, realized that many of his former colleagues struggled with a sense of purpose after leaving the job.
The 61-year-old East Brunswick, N.J., resident remembers telling some of his former co-workers, " 'You guys are wasting away. You're not doing anything. You look bad. You feel bad. Why don't we do on a volunteer basis what we used to do for a living? Would you respond to emergencies?'…People were like, 'Fuck yeah.' "
Keegan had also witnessed how ill-prepared the country was for Hurricane Katrina in August 2005, and he believed his cadre of retired first responders could offer the world what they had learned in New York.
And so in 2007, HEART 9/11 (Healing Emergency Aid Response Team) was born.
Keegan's volunteers—who hail from his old outfit, the FDNY, the NYPD and the Building and Construction Trades Council of Greater New York—built homes in Haiti during 16 different missions following a devastating 2010 earthquake.
Starting in 2014, they spent several months in Newtown, Conn., site of the  Sandy Hook Elementary School shooting two years earlier, to counsel still-strugggling first responders. ("The police offers were not doing well mentally [or] behaviorally," Keegan recalled.) And on August 22, 2016, Keegan and 13 police and FDNY retirees rushed to Baton Rouge, La., to respond to the massive flood there.
The organization thrives, Keegan said, because of its focus on the "future." He added, "We're not about the past. We're about taking what we've learned, our hard-learned lessons and taking them forward." He added that "from tragedy beautiful things can grow."—Lauren Elkies Schram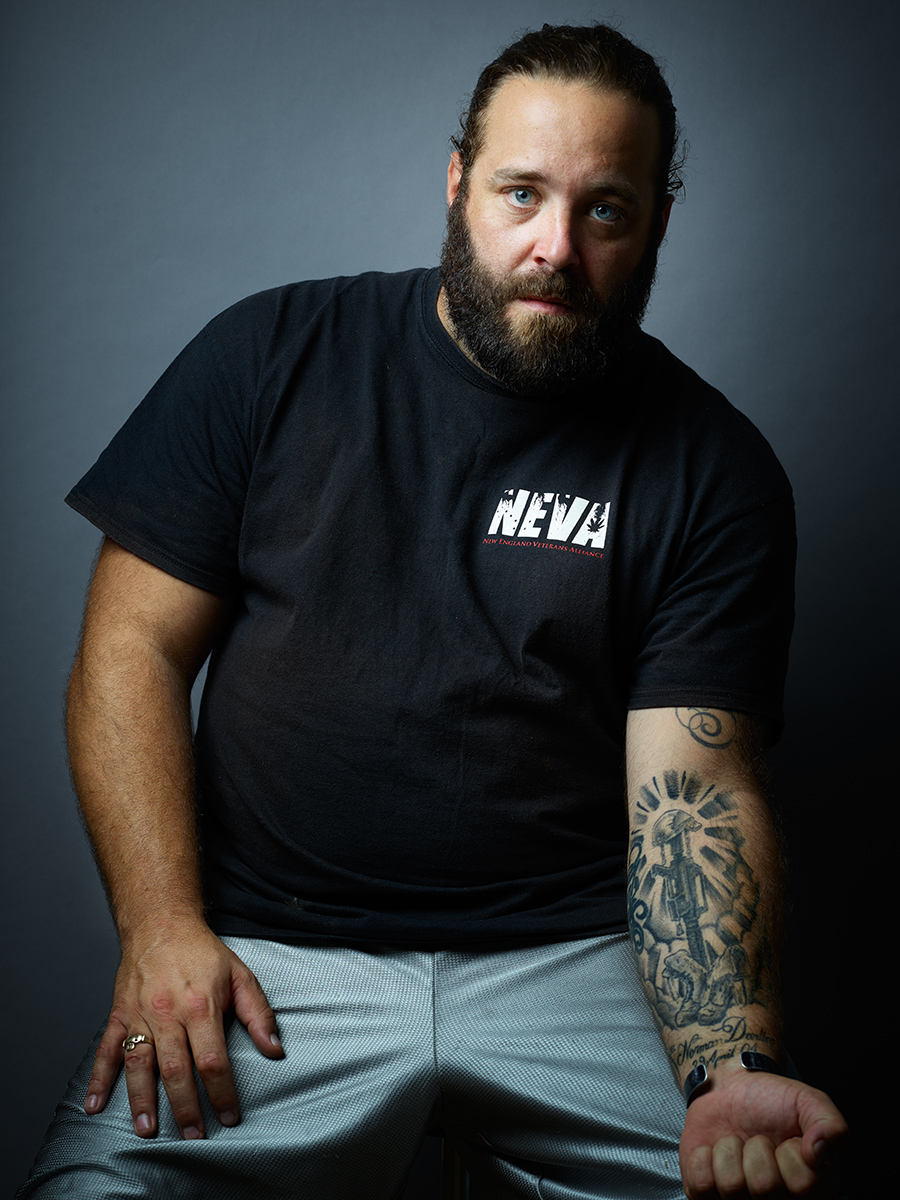 THE VET: SEAN JUDGE
For the past six years, U.S. ARMY VETERAN Sean Judge has used marijuana (generally in capsule or oil form) to alleviate chronic back pain and post-traumatic stress disorder (PTSD). The 36-year-old Kingston, R.I., resident credits cannabis with improving his overall functioning in ways alcohol, prescription painkillers or heroin never could.   
Judge recently co-founded New England Veterans Alliance (NEVA), a group with a mission to help veterans access medical marijuana, or what Judge calls "medicine." The nascent organization, which has applied for tax-exempt status, also educates the public about medical marijuana, advocates for the drug's legalization and creates opportunities for fellowship among pain-plagued veterans.
Judge's roundabout road to medical marijuana advocate started on 9/11. A 21-year-old paramedic in Connecticut, Judge rushed to Lower Manhattan after the attacks, where he spent 36 hours carrying people down the stairs of a nearby residential building without elevator service from floors as high as 37 and treating about a dozen injured victims.
Feeling like he "needed to do more," he enlisted in the Army in May 2003, serving as a combat medic and infantryman in Iraq. After more than three years on active duty, he returned home with PTSD, joining the National Guard and working as a paramedic. One afternoon in Putnam, Conn., a drunk driver smashed into Judge's ambulance, killing himself and leaving Judge with severe back injuries.
To combat the debilitating pain and PTSD, Judge took many prescription medications, which "were making me worse," he recalled. "My kids looked at me like I was a fucking zombie." So, Judge self-medicated with booze and ultimately heroin.
Judge is not unique. The National Center for PTSD estimates between 11 and 20 percent of Iraq and Afghanistan veterans battle PTSD in a given year, and substance abuse afflicts about one in 10, reports the Department of Veterans Affairs.
The details of how Judge chose  marijuana as therapy are foggy, but when he tried to buy recreational weed, discussion turned to its medical use. Since Rhode Island had yet to legalize medical marijuana, Judge moved to neighboring Massachusetts in 2010, where he could legally be treated with pot. (In July, Rhode Island's governor signed into law the addition of PTSD to a list of diagnoses that qualify for medical marijuana.)
Unlike with narcotics and prescription pills, Judge found he "was able to use [marijuana] and not abuse it. I wasn't using it to get bent. I wasn't doing it to forget. I was doing it to deal."
Now the happily married father of four plans to battle the federal ban on medical marijuana, a law which is unevenly enforced. "We'd like to be able to provide quality lab-tested medicine for veterans for free or [for a cheap price]," Judge said. Marijuana, he added, "should be regulated and sold like tomatoes."—L.E.S.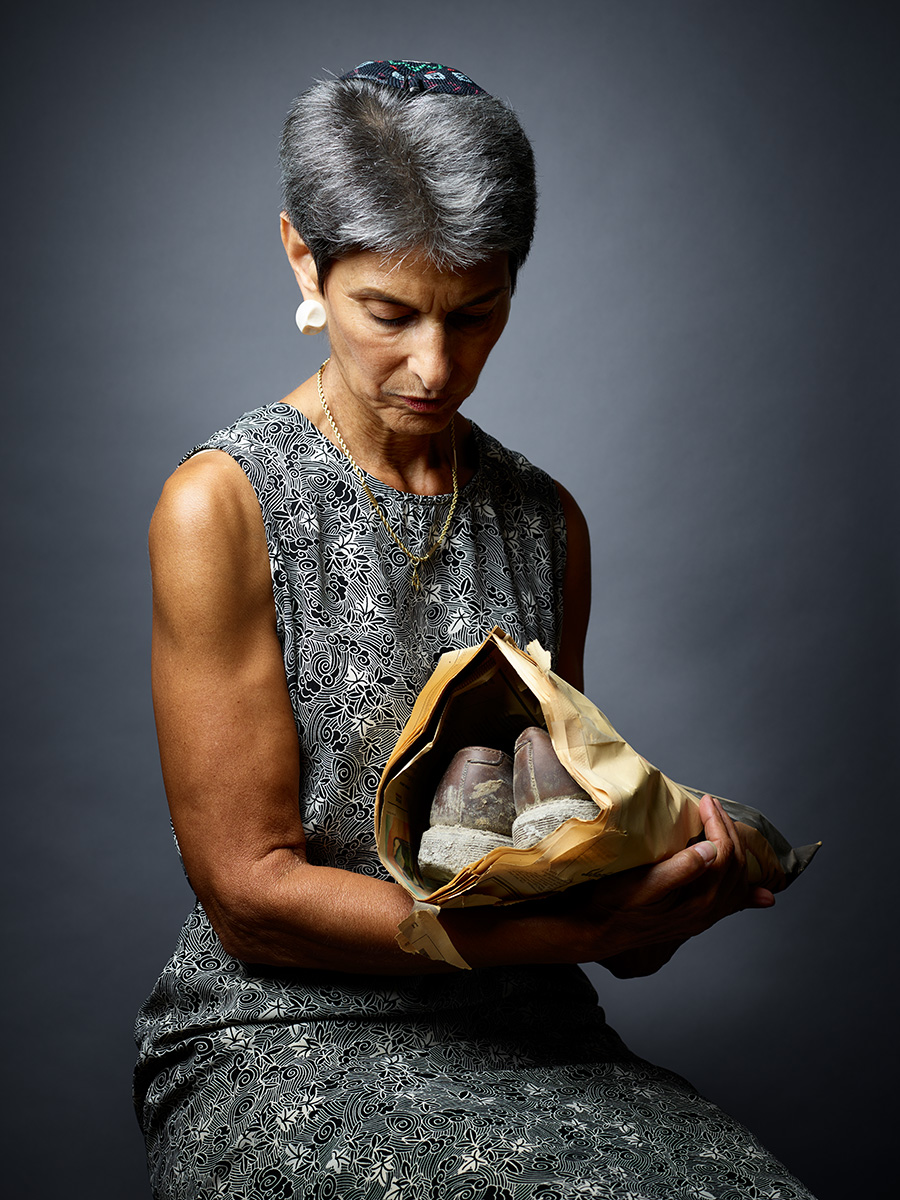 THE RABBI: JANISE POTICHA
"September 11 is still part of my life, but I don't make it my life," said Rabbi Janise Poticha, 63, the other day at a bustling diner near her Upper West Side apartment. "I expected to be a 'pulpit rabbi': to educate people, marry them, bury the dead and grieve with mourners," she continued, her brown eyes a few shades darker than her cup of decaf. Her silver-streaked hair framed a tanned, youthful face. "Nobody ever thought somebody would hijack two airplanes and fly them into the most identifiable buildings in America."
On the morning of 9/11, her doorman informed her that a plane hit the North Tower, probably a small aircraft gone off course. She thought little of it and set off for a meeting across town with the Archdiocese of New York. By the time she arrived, Flight 175 had crashed into the South Tower.
For the next four days, Poticha, who had EMT training, stayed around Ground Zero organizing triage stations. She placed the dead into body bags with first responders of all faiths. When a distraught firefighter noticed her kippah and chaplain vest, he asked if she would pray with him. "I said, 'I'm Jewish, but we can pray together.' We simply held hands and talked."
More than 800 clergy mobilized after the 9/11 attacks—the largest multifaith chaplaincy effort in United States history. "I felt compelled to be there, but I had to remember the high holy days were coming," recalled Poticha, who has served as rabbi at Temple Sinai of Massapequa since 1998. "I had to take care of my congregation. On my last night as a responding chaplain, a construction worker gave me a ride home in his truck. It was 4 a.m. The moon was so bright. Looking up, I thought, 'Things are still right in the world.' The sun would rise in a few hours, and the moon would set. The organic sequence was still in place."
Today, Poticha serves as president of Disaster Chaplaincy Services (DCS), a nonprofit that provides spiritual assistance in emergencies.
DCS provides pastoral support not just after tragedies but also during landmark occasions, such as the opening of the National September 11 Memorial Museum in 2014. In the museum's first week, volunteer chaplains worked in shifts to care for survivors, family members and first responders who had a sneak peek of the site. "One man, a construction worker, saw his hat and pick in a glass case in the historical exhibition," she said. "He had donated the items, but he didn't know if they would be [displayed]. He broke into tears in my arms," she said with a sigh. "There was a lot of that."—Ann Votaw