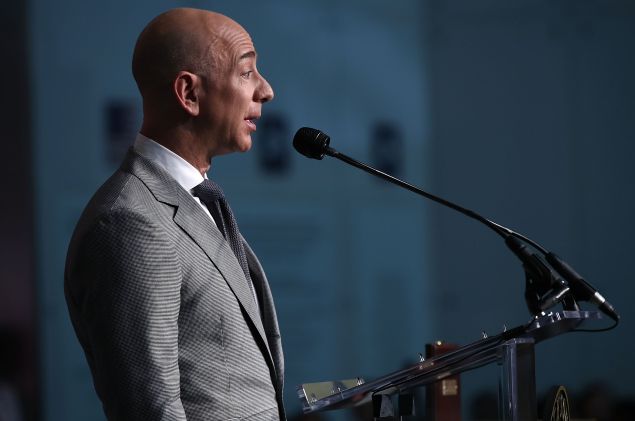 Washington Post owner Jeff Bezos is facing a rough Labor Day weekend. But New York Times executive editor Dean Baquet and Huffington Post honcho Sam Stein are colluding to ensure that he gets at least some rest and relaxation.
On Tuesday morning September 6, a racial purge lawsuit against the Washington Post, which previous owner Don Graham was trying to settle but Bezos choose to fight when he took control, goes before the United States Court of Appeals for the District of Columbia Circuit.
For three years, deviating from standard journalistic practices and their own publications' basic practices, Baquet and Stein have personally refused to report on award-winning black ad salesman David "Dave" De Jesus's race and age discrimination case. Now, the cover-up has reached critical mass.
Just think about the sheer journalistic putrescence here. Both Huffington Post and the New York Times determined to ignore a Washington appeals court hearing involving credible and lurid discrimination charges against one of the most prominent media outlets in the country, owned by one of the most famous businessmen in America.
Stein, who grills President Barack Obama on live national television, stonewalled and then hung up within seconds Wednesday when asked about his refusal to cover the lawsuit, which is arguably more credible than recent discrimination cases against the New York Post he has reported extensively.
But a 2016 federal court hearing for a race discrimination lawsuit against Jeff Bezos' media crown jewel get zero coverage?
Why does a 1973 discrimination lawsuit against Donald Trump when he was 27 years old merit saturation coverage in the Huffington Post and New York Times. But a 2016 federal court hearing for a race discrimination lawsuit against Jeff Bezos' media crown jewel get zero coverage?
Especially, because when Jonathan Mahler, who co-wrote the Sunday Times front-page story, covered the media for the Times, an investigative journalist he has known for years left him a detailed voice mail about the WaPo case but he never even called back. [It was I who called him, as you presumably gathered, but I try to avoid self-references unless necessary.]
But any journalist who troubled himself to review the court documents—including the sworn affidavit about a white vice-president's penchant for racist humor directed at black female subordinates–would probably conclude that the Washington Post appears to have its own little alt-right outpost in its advertising department.
Consider the following:
De Jesus was fired abruptly in 2011 by his younger white female boss who one day suddenly stormed into his workplace, shrieking and cursing about supposed insubordination, "You shoveled a pile of shit at my feet."
At least 47 other older blacks were forced out the door around the same time and replaced with younger cheaper whites to save money, his lawsuit say, leaving the department virtually all white.
In sworn affidavits for De Jesus, three older blacks who worked with De Jesus at the paper claim they too were deliberately ousted.
Arisha Hawkins claims she too was ousted by white advertising vice-president Ethan Selzer who made racist jokes about her husband and said a low-level black female employee should clean the department kitchen.
Selzer, who signed off on the firing of De Jesus, was never disciplined by WaPo general counsel Jay Kennedy, who also approved the dismissal of De Jesus.
Hello? Elsewhere in corporate America, most white male vice-presidents who make racist jokes about black female subordinates get fired or suspended—particularly when the charges, which Selzer and Kennedy don't dispute, end up in lawsuits.
De Jesus was eventually re-instated by a News Guild arbitrator, who ruled the dismissal unjustified and a blatant violation of required progressive discipline.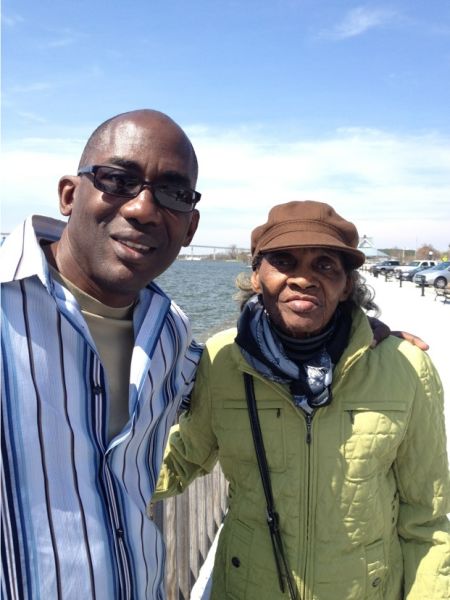 He is suing for back pay and damages.
WaPo lawyers claim De Jesus, was fired for non-discriminatory reasons and his claims about mistreatment of other blacks—both the harassment and ousters–are legally irrelevant.
Communications director Kristine Corratti– actually accused in a lawsuit affidavit of forcing out an older black man who worked for her–won't comment on the case or the decision by executive editor Marty Baron not to cover it.
Basically, there are two major stories here: a federal appeals court hearing on the explosive lawsuit and an obviously unethical decision by people at the paper not to cover it. Or, as one black female employee, recently shrieked at by her own white male supervisor, said of the refusal by media blogger Erik Wemple, who works for editorial page editor Fred Hiatt, not Baron, to cover in-house discrimination, "He doesn't want to poop where he eats."
Huffington Post media reporter Michael Calderone, guardian of newsroom ethics, declined to report the case in 2013 because of supposed time constraints. Last year, he told me never to ask him about it again.
But a brief conversation with Sam Stein proved even more illuminating.
Evan Gahr: How many blacks need to be fired by the Washington Post before you report it?
Sam Stein: OK, Dude I'm on vacation.
Evan Gahr: But Dave is not, and other blacks are being harassed at the paper.
Are you covering the hearing in Washington federal court?
Sam Stein: I'm on vacation.
Evan Gahr: Are you covering the hearing or not?
He hung up.
All of this dereliction of duty renders Huffington Post readers clueless about a major media story—including the Washington Post's egregious conflict of interest–and leaving David De Jesus on edge.
Bezos won't settle and end De Jesus's nightmare unless the lawsuit is in the Huffington Post and New York Times.  He is very sensitive to negative publicity.
"Jeff Bezos could end this overnight," De Jesus, who has three kids and a wife to support and also helps take care of his retarded brother and elderly mother in Chicago, told me recently.
But Bezos won't settle and end De Jesus's nightmare unless the lawsuit is in the Huffington Post and New York Times.  He is very sensitive to negative publicity. Just look at how strongly he pushed back against a story in the New York Times that Amazon mistreats employees.
In November 2013, at the mediation session, which Don Graham had authorized in hopes of settling the case, all De Jesus asked for was his $200,000 in back pay.
But Bezos would not even give him that–probably because the lawsuit was not getting any mainstream press coverage.
Instead, he quite likely paid his Jones Day lawyers way more than $200,000 to fight the case in discovery, depositions and multiple court motions. Last year, Federal District Judge John Bates issued summary judgment in favor of the Washington Post.
If De Jesus fails to convince the appeals court to reverse that decision and allow the case to proceed to trial it is extremely unlikely the Supreme Court would grant cert. There don't appear to be any novel issues here.
Just Washington Post lawyers basically insisting De Jesus is an uppity black man who complains too much about racism. If any other major organization or business in America offered these arguments in Washington federal appeals court to defend against a race discrimination lawsuit it would be a huge story for the New York Times and Huffington Post.
But like Emmett Till—also wrongly accused by a white woman—it is going to be too late for De Jesus by the time most of America learns of his name and story.
Evan Gahr, Washington Gadfly columnist for the Daily Caller, was press critic for New York Post editorial page editor Eric Breindel.