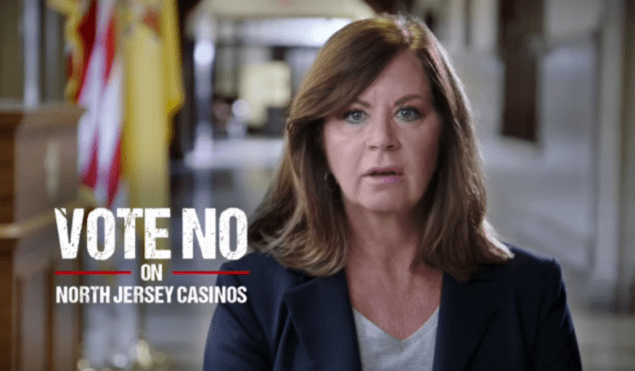 The potential expansion of casino gaming into northern New Jersey is one of the Garden State's most contentious political issues this year, and anti-casino group "Trenton's Bad Bet" is making the case against bringing casino gambling to North Jersey by pointing to lawmakers' failed attempt at putting mandatory pension payments on the ballot this November.
The group is backed by Bill Cortese, former regional political director for Governor Chris Christie's reelection campaign. The effort to require the state to pay into its underfunded pension system on a quarterly basis fell apart earlier this summer.
Senate President Steve Sweeney (D-3), sponsor of the bill to amend the state constitution through a ballot question and allow two new casinos outside of Atlantic City, declined to post the pension payment amendment in the Senate when a standoff over the nearly insolvent Transportation Trust Fund made a vote this year politically impracticable. The amendment is expected to go to voters in 2017.
Though the ad does not name Sweeney, his decision not to move forward on the long-delayed pension vote has made him a target for the New Jersey Education Association, the state's largest teacher's union and one of state Democrats' biggest sources of campaign cash and super PAC constributions.
The casino expansion amendment, which has the support of state Democrats like Senate Majority Leader Loretta Weinberg (D-37) and Senator Paul Sarlo (D-36), will be put to voters on election day this year but has tepid support so far: a recent Farleigh Dickinson University poll found 57 percent of respondents weighing in against it.
Expect independent groups to get more and more outspoken. "Our Turn NJ," a group backed by Reebok sneaker magnate Paul Fireman and Meadowlands Racetrack owner Jeff Gural, has already started airing its own pro-expansion ads. Gural could stand to gain a bid on one of the new locations, which would likely go up in the Meadowlands and Jersey City.