When it comes to buying and selling luxury real estate, the arena of New York City provides some of the most entertaining action.
Mere mortals watch in awe as famous faces trade one sleek multimillion-dollar apartment for another with astonishing resales in legendary buildings.
But even the crème de la crème can make mistakes with property holdings, and what at first seemed like it could be an epic flip turns into a total dud.
Sometimes, it's the very over-the-top décor choices that deep pockets afford that actually end up inhibiting the potential sell.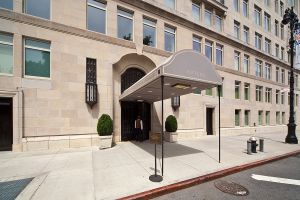 "When you have a lot of money, you have a lot of options," Halstead broker Brian Lewis pointed out, "and can go crazy with personalization—they feel they're creating their own Eden. They're like, 'This is my Graceland!'
"When your pockets are that deep, you can make a lot of very specific choices, but when your buyer is not lined up with that vision, it won't work out," he said.
"There's a house in Connecticut, where a famous hip-hop star bought a very conservative home," he said. "And they put a stripper pole in the living room!" he laughed. "Which is awesome, if you want that! But you know that your audience in Greenwich, Connecticut, is always going to be expecting a certain aesthetic."
Then there's the issue of ego, of course. "Everyone thinks they have the best taste and are sitting on the best property in Manhattan," Sotheby's International Realty broker Mara Flash Blum told the Observer. "These aren't your average people—sometimes they'll wait around," she said. But when there's no obvious monetary need to sell, why bother accepting a lackluster offer?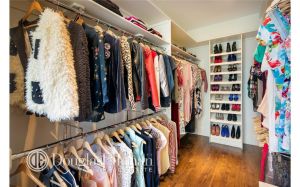 "The longer the property is on the shelf, the less attractive it is to buyers," Douglas Elliman broker George van der Ploeg declared. "All these clichés, there is some truth to them! If something is on the market too long, it's going to sell for less than it would have.
"When you're dealing with these big townhouses or apartments, these aren't your cookie cutter kind of commodity real estate. They're one of a kind, and generally, people who buy them can afford to take the loss—most of the time," van der Ploeg said. "Even developers make mistakes sometimes—every now and again, it gets a little too over the top and a little too specific."
Finally, there are outside factors that actually do impact pretty much everyone—like the financial crisis, which didn't fare too well amongst, you know, the finance guys. And then there are the personal issues…
"Sometimes when a person is buying an apartment, famous or not, life changes," Lewis stated. "They either think it's a good opportunity to buy it, redo it and flip it, or the timing doesn't work out.
"There's one particular celebrity, and I've sold for two of his ex-wives," Lewis said. "Life happens, and real estate is often the collateral damage!"
On that note, a look at some of the worst (or best) real estate failures.
Sarah Jessica Parker and Matthew Broderick
While Sarah Jessica Parker's small-screen alter ego was a die-hard Upper East Sider, Parker and her husband, Matthew Broderick, are more inclined toward the downtown area. Unfortunately, Parker's real estate prowess might be more akin to Carrie Bradshaw's missteps.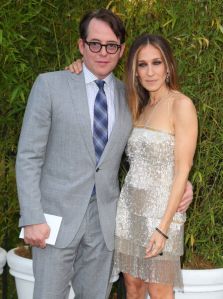 Parker and Broderick had high hopes when they purchased a 25-foot-wide, 6,800-square-foot townhouse at 20 East 10th Street in 2011, doling out $18.995 million for the home. The promptly renovated the five-bedroom townhouse, adding a shoe closet that Carrie would surely envy, and relisted the home in 2012 for $25 million. Unfortunately, the marble fireplace, private terraces and 12-foot ceilings simply didn't call out to prospective buyers as Parker and Broderick may have expected, and the price tag dropped to $22 million and then $19.95 million.
"They received a number of offers on that home, earlier in the process," one broker told the Observer. "They were invested in it personally and didn't want to let go just yet." They probably wish they'd taken one of those offers, since they didn't manage to offload the home until 2015, for a relatively paltry $18.25 million, taking a loss on the manse. Don't feel too bad for them, though—they moved onto much bigger, and hopefully better, things, in the form of a West Village megamansion at 273-275 West 11th Street, which they paid $34.5 million for earlier this year.
J. Christopher Flowers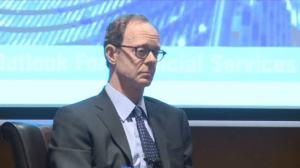 In 2006, private equity magnate J. Christopher Flowers paid a then-record $53 million for the Harkness Mansion at 4 East 75th Street. By 2009, with the financial crisis peaking and a divorce looming, Flowers reportedly began shopping around the 108-year-old house, first looking for $50 million, then lowering his expectations down to $45 million and right down to $40 million. Even after pouring in a few million dollars worth of renovations to the over 20,000-square-foot townhouse, which included gutting the place and demolishing the foundation, he wasn't finding any takers.
"The 2009 financial crisis couldn't have helped," van der Ploeg pointed out. "It's not your classic didn't sell because it's overpriced. It's a situation where a guy paid a lot of money for it—probably overpaid, in fact, but the market went against him."
Luckily (or unluckily, depending how you look at it), art dealer Larry Gagosian stepped up to the plate, paying $36.5 million for the townhouse in August 2011.
Brooke Astor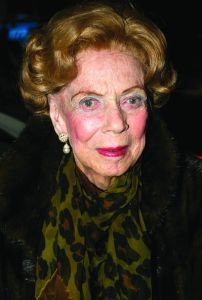 A year after Brooke Astor passed away in August 2007, her duplex co-op at 778 Park Avenue popped up on the market, with a staggering $46 million price tag. The five-bedroom, 4.5-bath spread takes up the 15th and 16th floors of the Rosario Candela limestone, but not even six terraces and five fireplaces proved enough to get a buyer's attention in the 2008 market, and the Corcoran listing was cut to $34 million, before disappearing off the market altogether in January 2009. A month later, it was back, with a new brokerage (Stribling) and a perhaps more reasonable $29 million price attached. Alas, by the end of the year, the apartment was asking $24.9 million, a price that stayed until it finally went into contract in December 2010. Though we can't imagine the late socialite would have looked too kindly upon any type of haggling, Daniel and Brett Sundheim managed to scoop up her former residence for $21 million—nearly 50 percent less than the place was originally asking.
Demi Moore
Demi Moore took the off-the-market route when it came to shopping around her enormous triplex at the San Remo in 2014. Moore, who has owned the apartment since 1990 (she bought it with then-husband Bruce Willis), was reportedly looking for a $75 million payout for the six-bedroom pad.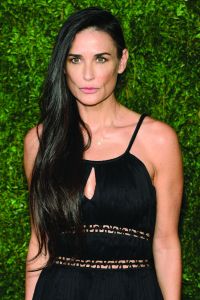 The penthouse at 145-146 Central Park West made its way into the news one year prior to any rumors of its potential listing, during her divorce proceedings from Ashton Kutcher—she allegedly wanted her soon-to-be ex to pay for an estimated $25 million to $40 million worth of renovations for the triplex.
Fast-forward to 2015, and it appeared that Moore still wasn't able to find anyone willing to take the penthouse off her hands, so she officially put the spread on the market with Adam Modlin of the Modlin Group, with its $75 million listing price still safely intact. Alas, when there were still no takers over a year later, Moore lowered her price down to $59 million, where it is still languishing on the market.
Tommy Hilfiger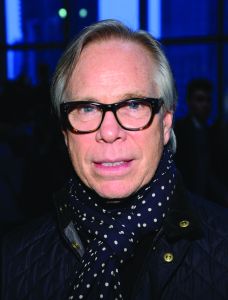 The Plaza's private condos broke records when they first went on the market, but that novelty wore off rather quickly—in general, the units haven't held up so well when it came down to resales. Famed fashion designer Tommy Hilfiger's prized dome penthouse at the storied hotel is no exception. Hilfiger plunked down $25.51 million for the duplex in 2008, and just two months later, he listed the 5,655-square-foot apartment with Corcoran for a staggering $50 million.
He took it off the market by November, but it returned with a vengeance in October 2013, complete with a new broker, Dolly Lenz, and a renovation that apparently bulked up its price to $80 million. The luxuriously appointed apartment is bedecked in lots of heavy velvet fabrics, ornate furnishings and an Eloise room. Nope, not kidding—it's a domed breakfast and tea room with murals on the wall and an Eloise doll. But a year later, the listing was gone though not for long. It popped back up with an ever so slightly lowered $75 million price tag and a new Corcoran broker in April 2015. Expectations were lowered a tad, down to $68.95 million, in January this year, though it was (shocking!) removed from the market again in July.
15 Central Park West
Unlike the Plaza, 15 Central Park West is known for epic flips. But, even Robert A.M. Stern's "Limestone Jesus" has its hiccups, like a certain penthouse duplex on the 18th and 19th floors. An Chicago-based entity known as 15 CPW PHB (with links to Phengphian Laogumnerd, the manager of Thailand-based Songkhla Finishing Co.) purchased the 5,610-square-foot condo in 2014 for $48 million and promptly put it back on the market a year later for $65 million with Douglas Elliman. A strange thing then happened—no one wanted it. Its curved staircase, wood-burning fireplace and 392 square feet of outdoor space did not manage to entice a buyer at such a price, and it was subsequently lowered to $59.5 million later that year. And then, the unthinkable occurred—someone known as Evergreen 15 CPW snagged the home for just $45 million, resulting in a $3 million loss. Oh, and then Evergreen 15 CPW apparently decided to penthouse wasn't quite for them, either—they listed it as a $125,000 a month rental, though thankfully it appears someone at least took them up on that offer.
One57
Those over at 15 Central Park West shouldn't feel too bad, though—One57, which took over as the home of the most expensive residential condo ever sold in the city, suffers setbacks, too.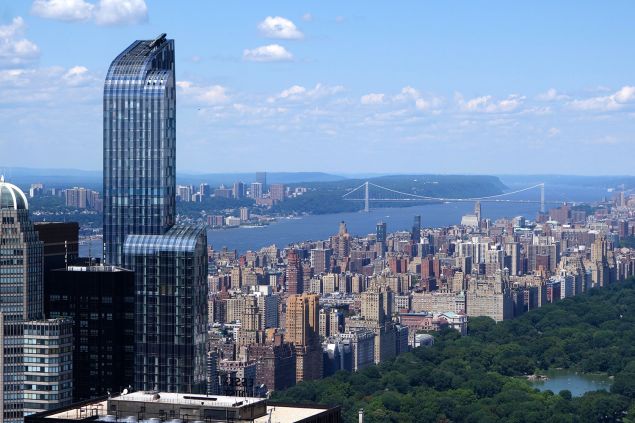 In May 2015, Gloomberg57 LLC paid $20.37 million for a four-bedroom, 4.5-bath condo on the 51st floor of the glassy tower. The apartment is not the flashiest, nor the most expensive, unit in the building by a long shot, but it's still an aerie at one of the most buzzed-about constructions on Billionaire's Row. Gloomberg57 LLC decided the home was immediately worth just a bit more than what they paid and listed it for $21.9 million—nothing too outrageous here. Sadly for the surely gloomy people behind the aforementioned limited liability company, they were forced to settle for the mere $17.75 million that a limited liability company (whose sole owner is one Eric J. Kuhn) offered. "The owner needed to sell now, for financial reasons," Compass broker James C. Cox Jr. (who shared the listing with fellow Compass broker Frank Giordano and Engel & Volkers brokers Howard Morrel and Leslie A. Hirsch) told the Observer at the time. "It was twofold—the buyer needed to close in 2015 and the seller needed to close in 2015."