Ahmad Rahami, the suspect in the bombings in New York and New Jersey over the weekend, was taken into custody this morning after being found sleeping in the doorway of a bar in Linden, New Jersey.
Authorities pinpointed Rahani's location thanks in part to a phone alert sent to New York City residents through the government's Wireless Emergency Alert (WEA) system, which broadcast the message to millions of people through cell towers in all five boroughs. While these alerts are often used to send out warnings of bad weather and Amber Alerts about missing children, this was the first time the system was used as "an electronic wanted poster."
One strange thing about the alert, however, was that it did not include a picture of Rahami, instead directing people to "See media for pic." This points to a shortcoming in the WEA system itself, which has put the cell phone industry at odds with the federal government.
WEAs are text-only messages that are at most 9o characters. This restriction has its roots in Short Message Service Cell Broadcast, a 2G mobile technology used in early cell phones. This antiquated technology cannot send media files like photos, and it also does not support web links or clickable phone numbers, so there is no way for people to learn more or report sightings of a suspect.
Even more riskily, anyone who is annoyed by these vague messages currently can opt out of them in their phone's settings, which means police forces could be missing valuable leads on the ground.
To its credit, the Federal Communications Commission (FCC) wants to close these loopholes. Last year, the agency proposed an overhaul of the WEA system. Among the suggested changes were increasing message length to 360 characters; giving WEAs the capability to include photos, phone numbers and URLs; and introducing new tools to make it harder for mobile users to opt out.
On paper this sounds like a no brainer, but wireless carriers balked at the proposal.
"Long alerts may inundate the user with information, leading to less user comprehension and increasing the likelihood of user opt-out," lawyers for Apple wrote in an FCC filing.
AT&T's legal team further warned that "embedded URLs result in unmanageable congestion when included in Amber Alerts."
Some of these complaints are contradicted by science. A study conducted last year by the Department of Homeland Security in conjunction with Carnegie Mellon University found that longer terror alert messages were actually more readily understood, and that users found them more relevant.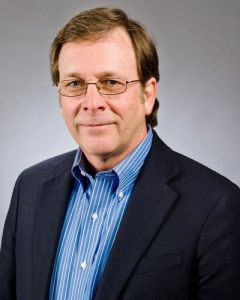 The congestion issue, however, does hold water. Emergency management consultant Rick Wimberly told the Observer that while lengthening the amount of text in WEAs makes sense, a wireless system could crash if too many people try to click on a photo or hyperlink in a WEA message. This is a legitimate concern for the carriers—since they all give users the option to opt out of messages, they currently have control of the system, not the federal government.
"They've got quite a bit of clout related to how it works, so any of those conversations about URLs remain far fetched," Wimberly said. "If the carriers are experiencing network overload, it's not serving the customers or the public."
There is also a psychological component to the way the WEA system makes people more aware of issues like terrorism.
"Once we get their attention, how do we give them sufficient information so that they will indeed take action?" Wimberly asked.
The answer actually comes from social science: Emergency management studies have shown that people generally won't take protective action in an emergency unless they get an alert from at least two sources—the WEA alert and pictures of the bomber on social media, in the case of today's manhunt.
"It's highly unlikely that people would take action based on just an alert anyway," Wimberly said.
Because of this, wireless companies, Wimberly believes, should come together with the FCC instead of fighting with them. He advocates a system of ubiquitous alerts, in which WEA, social media and other sources complement each other and are more widely disseminated.
"It's more practical as the Internet of Things matures," he said. "There is no perfect channel for alerting people—they must work together."