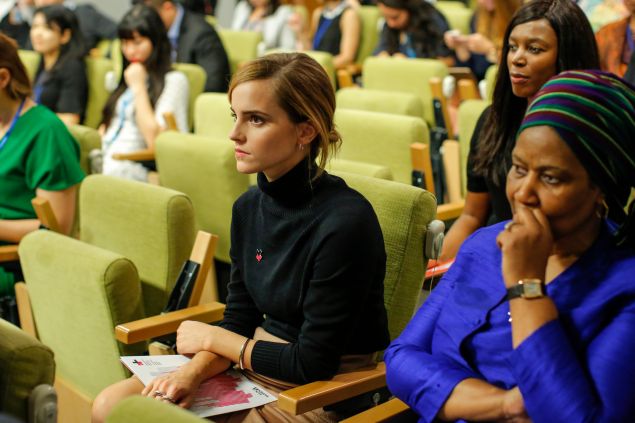 In February, Maxine Bedat, co-founder of sustainable brand Zady, had a conversation with actress and women's rights activist Emma Watson about the possibility of a collaboration. The two almost instantly agreed on a collection that would be inspired by Watson's style. However, this conversation wasn't entirely out of the blue; Watson had previously worn some of Zady's staples, such as the cotton tees and sleek skirts.
Just last week, the actress debuted two pieces from the collection at the UN, which are now available online for pre-order. Watson will revealing the rest of the collection, piece by piece, on Instagram throughout the month of October; by the end of the month, the whole range will be ready for delivery.
https://www.instagram.com/p/BKlNrO_gjAl/?hl=en
The design process began in February, when Watson brought in a mood board of "women throughout history who represented something and weren't afraid to speak out. All of them really incorporated this idea of timeless elegance," said Bedat. Though it may seem like quick turnaround for a collection, Bedat explains that domestic production helped. "It was more going back to our farmers, spinner, ranchers dyers, and making sure we could produce a collection that was inspired by the mood board she developed."
Zady was founded in 2013 as an online retailer that only stocked socially conscious brands; a year later they debuted their first in-house line. Bedat's background as a lawyer is what pushed her to start the company. "I worked at the Rawanda Criminal Tribunal in Tanzania. I got to visit markets and see how things were made," she remembered. "I was blown away by the beauty behind how a basket is made and how it's woven. That was the lens that I kept with me wherever I went. It kind of became an obsession, like, 'How is this computer made? How is this paper made? How are my jeans made?"
Watson is natural fit for the brand, when you consider the actress' history of speaking out on social rights, particularly for women. "The apparel industry is the second most polluted industry. It's the largest employer of women globally, and 98 percent of those women are receiving less than a living wage. I saw all of these things [and] I was interested in from a human right's aspect. It linked with the clothes I was purchasing," Bedat explained.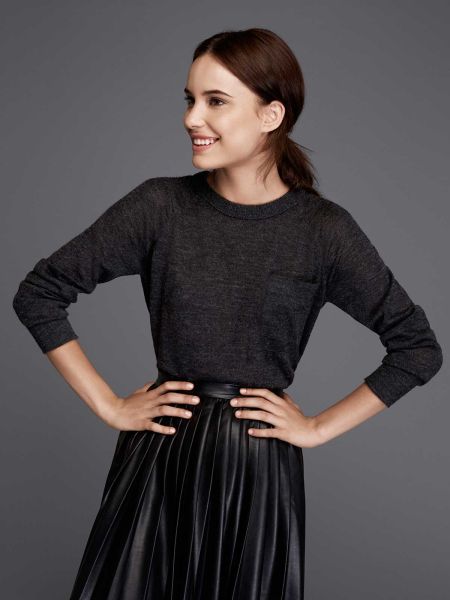 To combat those issues, Bedat made sure the Inspired by Emma Watson collection was fabricated from low-impact materials, opting for fibers such as organic cotton, silk, linen and alpaca. As for the bigger issues surrounding sustainability and social justice in the fashion industry, Bedat is adamant that consumers have the power to create change through social media. "Twitter is there for us to tag brands and ask them, 'Where is my clothing made? Who is making it?' They're going to respond to what people are demanding."