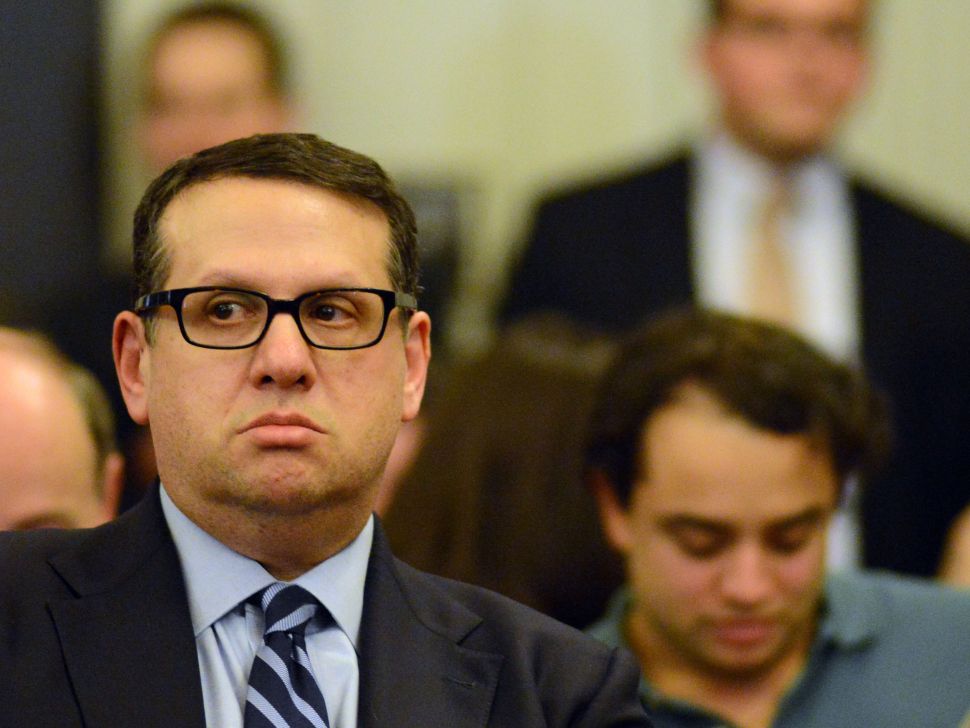 NEWARK – David Wildstein, the star witness in the Bridgegate trial, testified on Monday that he was "surprised" when he received the directive from Governor Chris Christie's deputy chief of staff to close two of the local access lanes in the George Washington Bridge host community of Fort Lee.
According to Wildstein, defendant Bridget Kelly directed him to close the Fort Lee lanes in the August 2013 email. In that email, presented as evidence on Monday, Kelly told Wildstein, "Time for some traffic problems in Fort Lee." Wildstein responded "Got it" about one minute later. The three lanes were funneled into one on Sept. 9-12, 2013.
Wildstein said he had previously identified the local access lanes as a "point of leverage" for Fort Lee Mayor Mark Sokolich. Wildstein said he had told former Port Authority of New York and New Jersey Deputy Director Bill Baroni about the potential leverage point to the bridge.
According to Wildstein, he took Kelly's August email to mean that the point of leverage was to be used.
"Ms. Kelly wasn't happy that Mayor Sokolich wasn't on board," Wildstein said, referring to the fact that Fort Lee's Mayor Sokolich opted not to endorse Christie for reelection.
Wildstein said he was surprised that the "point of leverage" was to be used so late after Sokolich's march 2013 decision to not endorse.
As of this morning, Wildstein had yet to be questioned by Baroni's lawyer, Michael Baldassare, or Kelly's lawyer, Michael Critchley. His testimony so far came under the questioning of the U.S. Attorney's Office, for whom he's a cooperating witness.
Wildstein told the prosecution that he spoke with Kelly the night of the August 13th after he got the traffic problems email. He said he confirmed it was what she wanted but didn't ask why they decided to move forward with it then.
"She told me that the reason was to send Mayor Sokolich a message… that life would be more difficult for him in the second term than it was in  the first," Wildstein said.