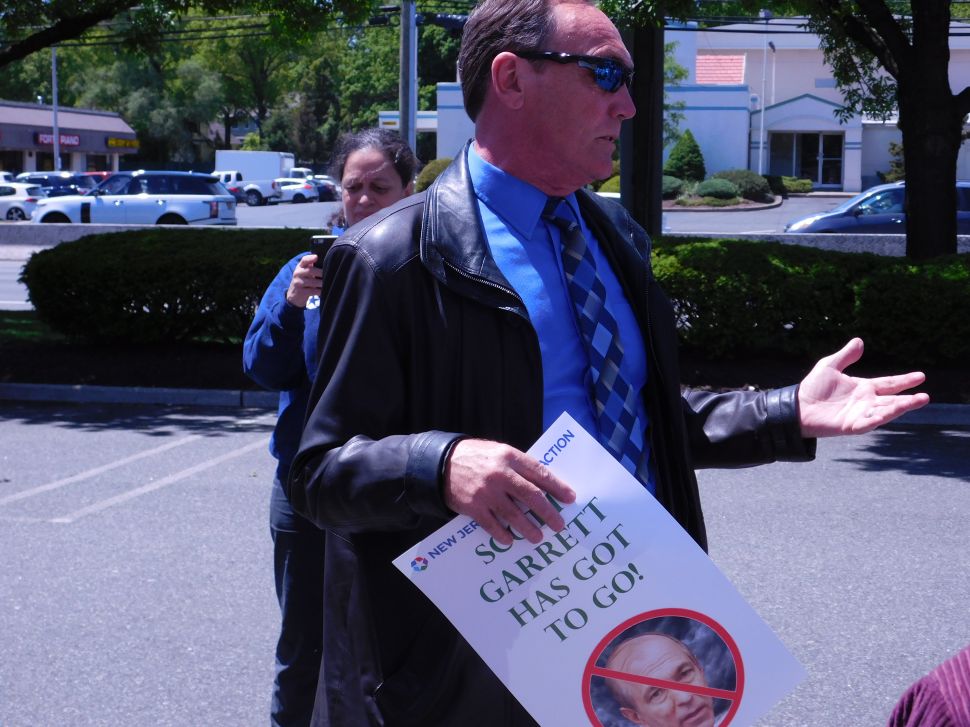 WINNERS
The NJBIA
The New Jersey Business and Industry Association welcomed Gov. Chris Christie's veto this week of a bill that would have hiked New Jersey's minimum wage from $8.38 to $15 per-hour. "The governor's veto has saved thousands of small businesses from the negative impacts of a 79 percent increase in the minimum wage," NJBIA Prez Michele Siekerka said. "Had this bill been signed, it would not only have hurt the New Jersey economy, but it would have hurt the exact workers the proponents of this policy are trying to help." A good deep dive on the politics can be found here.
Tim Eustace
Speaker Vincent Prieto (D-Hudson) this week tapped the Bergen County Democratic Assemblyman from Maywood as the new chairman of the Environment and Solid Waste Committee.
Eugene Kenneth Brinson of Newark, Mark Foster of Waterford Works, and Mark Lanzilotti of Sewell
President Barack Obama this week commuted the life sentence of the three New Jersey inmates sentenced for drug-related crimes. For more on the story, go here.
Josh Gottheimer
A DCCC poll shows the Democratic challenger in CD5 within striking distance of U.S. Rep. Scott Garrett (R-Wantage).
Giancarlo Ghione 
A loyalist of Bergen County Republican Organization Chairman Paul DiGaetano, the head of the Young Republicans (BCYR) this week started as the interim executive director of the Bergen County Republican Organization (BCRO).
LOSERS
Paterson
Silk City's public schools have lost more than 30 percent of their security personnel as a result of last-minute budget cuts, according to a NorthJersey.com report by Joe Malinconico.
Cindy Korczukowski
Accused of stealing $2,500 from a youth sports league, the Mansfield Township Committeewoman will step from her post in exchange for not having to eat criminal charges, according to this report.
ELEC
The future of the state's once vital state Election Law Enforcement Commission hangs in the balance while state officials spar over how best to fill a depleted board. Of course, the citizens of New Jersey are the real losers here, as revealed in this report by NJ advance Media's Matt Arco.
Matt Doherty
The Democratic freeholder candidate from Monmouth County, who is the mayor of Belmar, faces an ethics complaint for allegedly helping a campaign donor land a helicopter in town for a surprise marriage proposal. Doherty denies all wrongdoing.
Labor
Governor Chris Christie this week vetoed a labor-backed Democratic Party-authored bill that would raise New Jersey's minimum wage from $8.38 to $15 an hour over a five-year period.