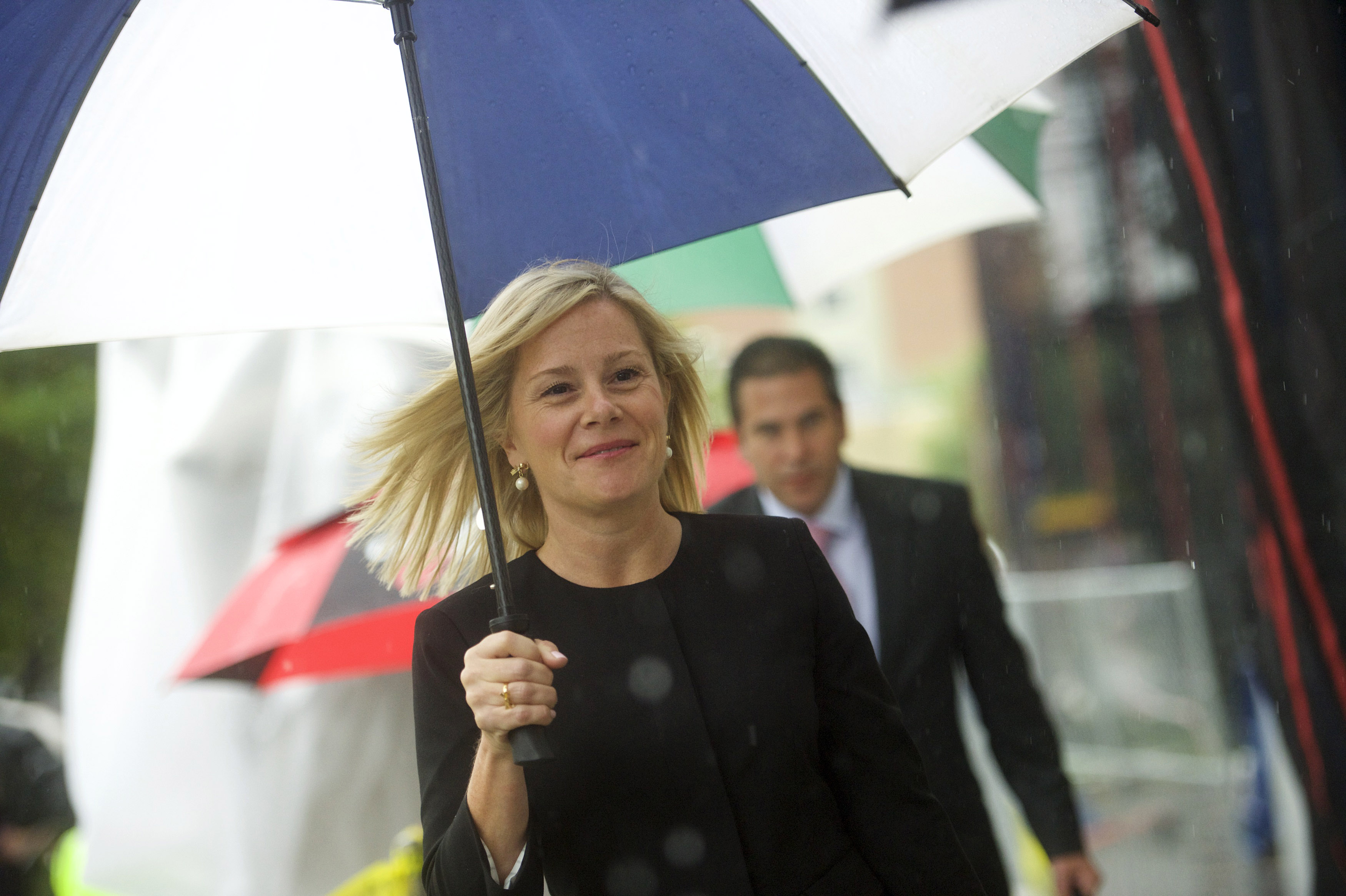 WINNERS
John Wisniewski
The assemblyman who spearheaded the initial investigative committee that looked into the Bridgegate scandal looks poised to capitalize on the trial of two former Christie subordinates. Sources told Observer this week that Wisniewski is second in line in the minds of New Jersey's Democratic party bosses if Senate President Steve Sweeney (D-3) declines to run. 
Phil Murphy
The former U.S. Ambassador to Germany racked up a string of gubernatorial endorsements in all-important Bergen County this week in a sign that the county's influential Democratic organization could be leaning toward him rather than his closest North Jersey rival for the nomination, Jersey City Mayor Steve Fulop. Murphy capped off the week by collecting an endorsement from Paramus Mayor Richard LaBarbiera.
Mike Critchley and Michael Baldassare
The attorneys for defendants Bridget Kelly and Bill Baroni sent shockwaves through political circles in the state when they both asserted in their opening arguments that evidence in the trial will implicate Christie. So far, both have painted compelling and deeply unflattering portraits of the Port Authority's inner circle.
Esther Perez
This week, former councilwoman Esther Perez was sworn in to fill the vacancy left from Council President Richard Esquiche's resignation in August. Perez had left her seat two years ago after a 12 years in 2014 to spend time with her family, and intends to run for a full one-year term before running again for a full three-year term.
Cory Booker
A poll released this week bore out Booker's reputation as New Jersey Democrats' most popular public face. While his U.S. Senate colleague Bob Menendez's favorability rating (28 percent) is treading water because of his pending corruption trial, the Rutgers-Eagleton poll of registered voters in the state found Booker with a strong 55 percent approval rating. 74 percent of Democrats, 50 percent of independents, and 31 percent of Republicans approved of Booker.
UNDECIDED
Steve Fulop
The Jersey City Mayor is one of the most anticipated potential witnesses in the Bridgegate trial. we don't yet know how his testimony will shape the course of his political future as he prepares to run for governor in 2017.
Steve Sweeney
It was a quiet week for the Senate president, but the competition for his anticipated gubernatorial campaign will see livelier competition with Murphy on the rise in Bergen and Wisniewski set to re-up on name recognition when the ruling finally comes down on Kelly and Baroni.
LOSERS
Chris Christie
The governor had the first of many bad weeks to come. A Rutgers-Eagleton poll found him with a dismal 23 percent approval rating, and experts are saying that the Bridgegate trial will bring him even lower no matter what the outcome. Calls for his resignation from state lawmakers and the press or even impeachment could be in the cards if Critchley and Baldassare keep their word.
Paul Fireman and Jeff Gural
The two wealthy proponents of casino expansion cut their media campaign short this week when internal polling showed New Jersey voters dismissing the idea. "Our Turn NJ" found that voters simply don't trust politicians to introduce gaming outside of Atlantic City in a fair, transparent way. The opposition's tactic of pointing out the legislature's shortcomings succeeded—opposition group "Trenton's Bad Bet" had alluded to the state's declining pension system and other perennial legislative quagmires in its TV ads.
The Port Authority of New York and New Jersey
After the first week of the Bridgegate trial, the Port Authority will be hard pressed to shed its image as an operatic sinkhole of corruption and petty political warfare.
The New Jersey Legislature
The broad coalition of pro-casino North Jersey Democrats including Senators Loretta Weinberg (D-37) and Paul Sarlo (D-36) failed to make a convincing or full-throated case for the new casinos, leaving Assemblyman Ralph Caputo (D-28) to pick up the slack.
Mark Sokolich
The Democratic mayor of Fort Lee came clean in court this week, saying that he lied in the pages of the Newark Star-Ledger when he said he did not believe the lane closures on the George Washington bridge to be political retribution in a letter to the editor. He said this week that he lied because he was "petrified of further retribution."
Scott Garrett
One of New Jersey's most conservative congressman, Garrett lost two important votes of confidence in his reelection campaign in the state's 5th congressional district. The Professional Firefighters Association of New Jersey and the National Association of Realtors both came out against him this week, with the realtors on track to spend more than half a million dollars on mailers for his opponent Josh Gottheimer. His vote against a bill to offer additional funding to first responders and his alleged anti-gay comments about Republican colleagues look like they might be his undoing in November.