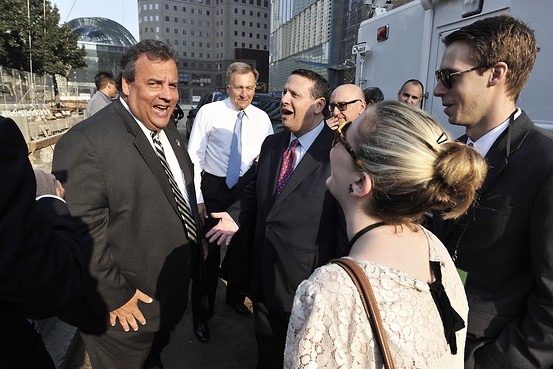 New Jersey has never impeached a governor, and the law on such proceedings is vague, saying only that officials including the governor "shall be liable to impeachment for misdemeanor committed during their respective continuance in office."
The most recent federal impeachment was the 1998 impeachment of Bill Clinton, who was impeached on two charges, one of perjury and one of obstruction of justice. Remember, the charges against Clinton were based on his testimony about an extramarital affair with former White House Intern Monica Lewinsky during a sexual harassment lawsuit filed against him by Paula Jones.  Clinton was acquitted of these charges by the Senate.
But that case presents an interesting lesson about impeachment: Politics matters. Clinton's case was rooted in the personal, not in the manner in which he carried out his duties as president. Because impeachments are carried out by legislatures, the popularity (or serious lack thereof) of an elected official can tip the scales when it comes to legislatures choosing to impeach a sitting executive.
And that should be of great concern to Gov. Christie, who has record low approval ratings (even before the Bridgegate trial began) and a Republican party in the state legislature champing at the bit to move on from the toxicity of the Christie era that may wind up damaging their own political careers.
Opening statements by both the prosecution and the defense attorneys contend that two people – David Wildstein and Bill Baroni – had a conversation with Gov. Chris Christie on September 11, 2013 during which time they talked to Christie about the scheme to close lanes to the George Washington Bridge in a form of retribution against Fort Lee Mayor Sokolich. When Wildstein first cut his deal with the prosecution, he claimed "evidence exists" that proves that Christie knew about the plan. Thus far, that blue dress – likely in the form of text messages sent from a now-lost cell phone or unproduced emails from a private account – has not emerged. But even without physical evidence, the accounts that Baroni and Wildstein – and perhaps others – will tell may be damning enough.
According to the state constitution, the decision to impeach Gov. Christie belongs solely to the General Assembly, and that decision must be voted on by a majority of members.
According to the state constitution, the decision to impeach Gov. Christie belongs solely to the General Assembly, and that decision must be voted on by a majority of members. Assembly Speaker Vincent Prieto (D-Hudson) told me that he waiting to see what testimony and evidence indicates before making a decision regarding impeachment. "Let's see what comes out. That will determine what we should do next. I can't tell you right now where we will head, when all the evidence is out, we will make any determination." When asked if there was pressure from his caucus to start moving on impeachment, Prieto noted that the caucus had not met since the trial began and that no member of his chamber has reached out to him regarding impeachment. Democrats currently hold 52 seats in the 80 member chamber.  And despite Prieto's restrained reaction to the opening statements, given the groundswell of outrage that is growing around water coolers around the state, it is hard to believe that a majority of assembly members would not vote to impeach if they were to follow their constituents' lead.
While the federal charges being levied against the Bridgegate defendants carry a heavy burden of proof, given the latest revelations, the state assembly should consider charges of obstruction of justice. According to state statute, obstruction of justice means that an individual "purposely obstructs, impairs or perverts the administration of law or other governmental function or prevents or attempts to prevent a public servant from lawfully performing an official function by means of flight, intimidation, force, violence, or physical interference or obstacle, or by means of any independently unlawful act." In Tuesdays Bridgegate testimony, Fort Lee Police Chief indicated that police and emergency responders  — public servants – were prevented from performing their public function. If testimony and evidence indicates that Christie knew, the state Assembly should levy impeachment charges. And of course, other charges could be warranted depending on the evidences presented.
Should the assembly vote to impeach, it would fall to the state Senate to hold the impeachment trial. During a trial, which would be presided over by state Supreme Court Chief Justice Stuart Rabner, state senators are under oath "truly and impartially to try and determine the charge in question according to the evidence," and a conviction would require a two-thirds majority, and would serve not only to remove Christie from office, but would also ban him from any future public service.
That ban would apply to all state offices, so it would not legally preclude him from serving in a potential Trump administration post, but it might politically make such a idea impossible.
Brigid Callahan Harrison is professor of political science and law at Montclair State University, where she teaches courses in American government. A frequent commentator on state and national politics, she is the author of five books on American politics. Like her on Facebook at Brigid Callahan Harrison. Follow her on Twitter @BriCalHar.