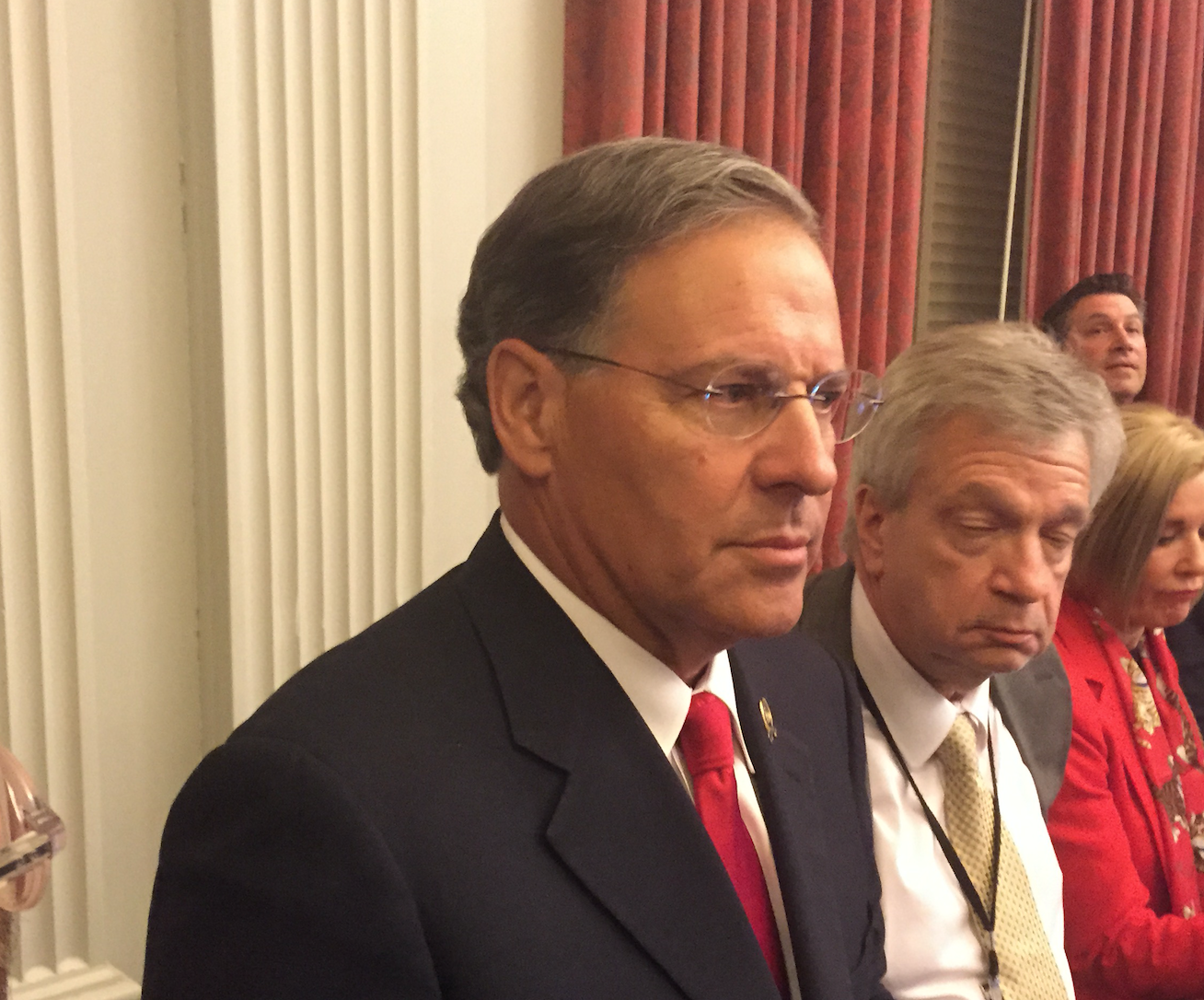 The Bridgegate trial entered its second week Monday after two dueling op-eds in the New York Times made the case for and against impeaching Governor Chris Christie. Both sides in the trial of two former Christie staffers have pledged to show in the coming weeks that Christie had knowledge of the 2013 Fort Lee lane closures as they were happening. Montclair State University political scientist Brigid Harrison and Assemblyman Michael Patrick Carroll (R-25) had it out in the pages of the Times over the weekend.
Reached by phone, Assembly Minority Leader Jon Bramnick (R-21) called the exchange "a ridiculous discussion." He believes media bias has outweighed the dearth of evidence that Christie played an active role. U.S. Attorney Paul J. Fishman declined to indict the governor last spring.
"In my judgement, Brigid Harrison wrote a letter prior to the jury making a determination. This governor has never been charged with anything, but I don't think the media treats him fairly," Bramnick said. "Let the jury decide. He hasn't been charged and therefore I think we have to respect the United States Attorney's decision not to charge him.
"You've got a United States Attorney, a Democrat, who didn't charge a Republican governor. I mean that's a pretty good indication he didn't do anything."
The odds are long that Democratic lawmakers in the Assembly would move to impeach the governor with his term nearing an end and without any evidence that he orchestrated the plan to punish the Democratic mayor of Fort Lee for his decision not to endorse the governor's reelection campaign.
Democrats taking the long view may in fact have more to gain from Christie staying in office—Lieutenant Governor Kim Guadagno, an early Republican frontrunner for the 2017 gubernatorial nomination, would be a more formidable opponent as an incumbent. By law, impeachment proceedings would have to start with a vote in the lower house.
Bramnick's Democratic counterpart Lou Greenwald, who represents the 6th legislative district, said that any discussion of impeachment is premature. Greenwald served on the state-level investigative committee that questioned key figures in the scandal before Fishman announced indictments for former Christie staffer Bridget Kelly and former Christie Port Authority appointee Bill Baroni.
"It's a question of 'Is there grounds for impeachment,' and at this point the trial is just starting. I think it's very important that people practice patience, that we understand what has transpired here," Greenwald said. "The U.S. Attorney's office has done an exhaustive review of this, and for whatever reason their evidence showed that there was not enough to pursue an indictment against Mr. Christie."