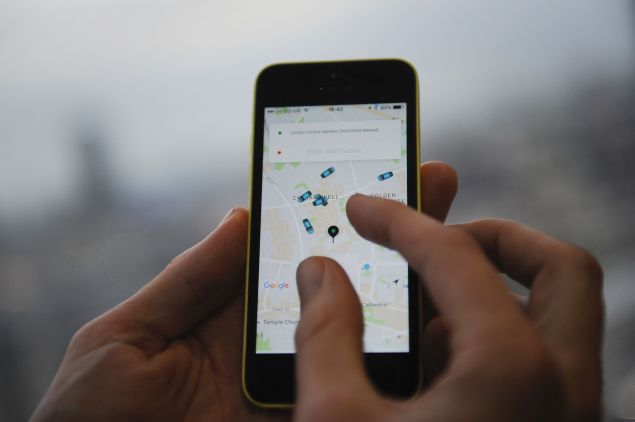 Because Uber drivers have always been classified as independent contractors, the company has been able to get away with slashing fares that result in earnings below minimum wage. Some drovers have said they've earned as low as $1 per hour at times.
Drivers have boycotted and held rallies thousands-strong to protest the treatment, and finally some positive change has come. Some UK Uber drivers will now be able to classify themselves as workers rather than self-employed, making them entitled to paid vacation time, paid rest breaks and the National Minimum Wage.
The change is due to a landmark legal case in the UK, where more than 40,000 drivers in England and Wales can potentially benefit form the victory.
"This is a monumental victory that will have a hugely positive impact on drivers," Maria Ludkin, legal director at the Britan's General Union, which brought the case on behalf of two drivers, told BBC.
The drivers, James Farrar and Yaseen Aslam, argued that because their actions were controlled by Uber, they were employed by the firm and should be entitled to basic workers' rights.
Jo Bertram, Uber's UK manager, said the company will appeal the decision.
"Tens of thousands of people in London drive with Uber precisely because they want to be self-employed and their own boss," he said. "The overwhelming majority of drivers who use the Uber app want to keep the freedom and flexibility of being able to drive when and where they want. While the decision of this preliminary hearing only affects two people, we will be appealing it."
In the U.S, Uber has been sued over drivers' right to employee status on several occasions—most recently this past June in New York City. Uber has managed to squash these lawsuits and continues to push that drivers "say they choose Uber because they want to be their own boss" and value their independence. With repeated lawsuits and now a ruling in the UK, however, there is increased pressure for U.S. courts to follow suit.