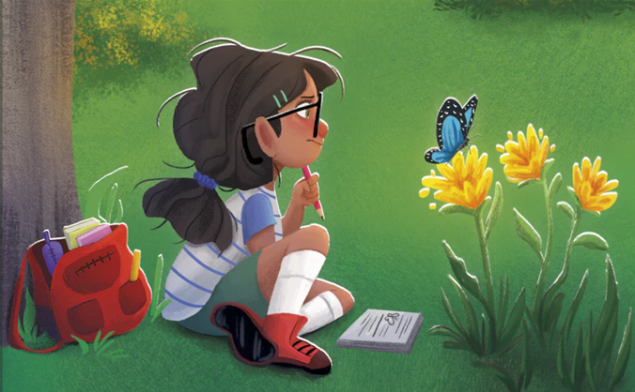 Despite the fact that women-led companies perform three times better than those with male CEOs, women in the U.S. earn only 28 percent of computer science degrees, own only 5 percent of tech startups and hold only 11 percent of executive positions at Silicon Valley companies. They make up only 29 percent of the science and engineering workforce, and only 11 percent of physicists and astronomers are women. No matter which part of the STEM world you look into, women are underrepresented. And throughout history, many of the discoveries of female scientists have been actively diminished and sometimes even stolen. That's not to say girls and women aren't interested in science, though—a 2012 study from the Girl Scout Institute found 75 percent of girls were interested in fields related to science, technology, engineering and math.
So where are the women scientists? The gender gap in STEM certainly has to do with bias, but the real reason there are so few women in science starts long before they're ready for careers. It starts when they're toddlers.
From an early age, girls are—both indirectly and directly—discouraged from pursuing math and science. They're given (or at least marketed) dolls and play kitchens, while boys are naturally thought to want Legos and microscopes. A new Kickstarter from Genius Games, however, is trying to change that with a series of children's books about women scientists that is both educational and inspiring. It's called Science Wide Open and has already raised over $30,000 in just the first three days, which is five times its goal.
The picture book series—written by Mary Wissinger and illustrated by Danielle Pioli—uses the true stories of female scientists to teach the basics of chemistry, biology and physics. The text is not only scientifically accurate but fun and meant to be inspiring as well. It features lesser-known yet important scientists such as Jane Cooke Wright (a revolutionary cancer researcher), Émilie du Châtelet (a translator and corrector of Newton's famous work) and Dawn Shaughnessy (who discovered six elements).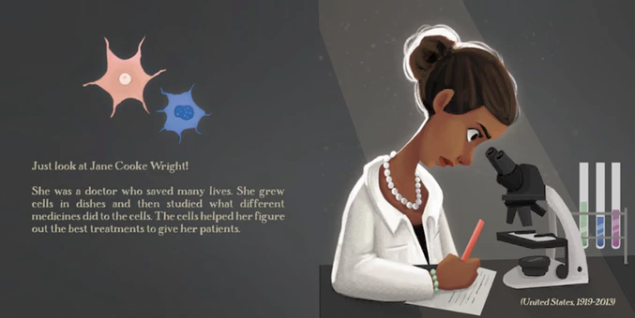 "As Genius Games has been growing, I have had the amazing experience of watching my daughter grow from a newborn to almost three years old. I've continually been floored by how quickly she would pick up information… like a sponge," Genius Games founder John Coveyou told the Observer. "So I thought, why not try and teach her some chemistry? And once I realized that she knew all the names of the subatomic particles and we could talk about how to put them together to form atoms, I decided to create a series of books that would teach other kids the exact same concepts."
This led Coveyou to create his first book series, My First Science Textbooks, which raised $103,000 on Kickstarter. But when he started thinking about his daughter's potential future in the sciences, if she decided to follow that path, he knew something had to change.
"Thinking about the history of women in science and how the credit for many of their discoveries has been diminished, and how sometimes the reward for their work was even appropriated by the existing scientific establishment, I realized that this is not the future I want for my daughter," he said. "I concluded that the most effective impact we can make right now would be to publish a series of children's books that would give the next generation of children, including my daughter, a chance to change the narrative."
Coveyou explained that one of the goals of the books is to show that science starts with curiosity and asking questions. "And kids can be, and in many cases already are, little scientists right now," he said.
The books are modeled after this and essentially follow a conversation between the main character, a curious young girl, and a scientific narrator. The girl initiates and drives the conversation with her questions about the world around her, and the narrator answers using simple and memorable terms that bring material more appropriate for slightly older kids to a toddler's level.
"The science content is appropriate for audiences much older than four, five or six years old," Coveyou said. "However, my daughter is not yet three and the colorful pictures and recognizable words like caterpillar, butterfly, apple, flower, and references to the sense like smell keep her attention and leave her asking for more."