The saying "what goes up must come down" was put into use today, at least in terms of fashion's on-going game of musical chairs. Two high profile changes were announced today, one good and one, well, it's not so great.
First, Alber Elbaz announced his triumphant return to the scene, in the form of a perfume with Frederic Malle. The announcement of the fragrant project was made during the service that appointed Elbaz as an Officer in the Légion D'Honneur, one of France's highest honors for a civilian.
With a release date of March 2017, the scent will be named Superstitious. "The word 'Superstitious' was the starting point of it all, something we agreed upon immediately. We are both superstitious," Elbaz said in a statement. He was also very clear in pointing out that this partnership with Malle is not a collaboration, but is rather "about friendship and respect."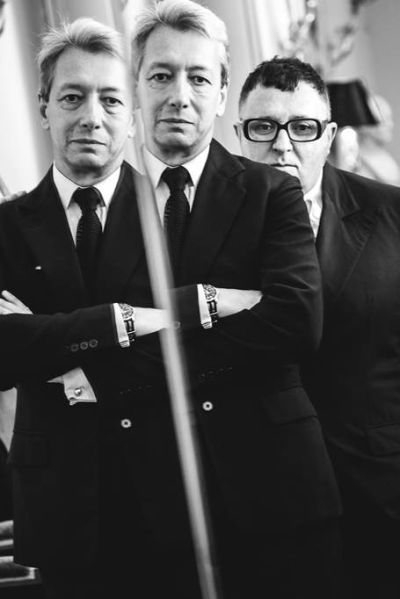 It seems the feeling is mutual. Malle gushed about Elbaz's design talent and his penchant for appropriately dressing women, in the same statement. "Like Alber's dresses, Superstitious elevates the women that wear it, it empowers them," he said.
It's clear that this scent will be both feminine and strong, a fantastic platform which will allow Elbaz to break back into the scene, after being unceremoniously pushed out of his design job at Lanvin in October 2015.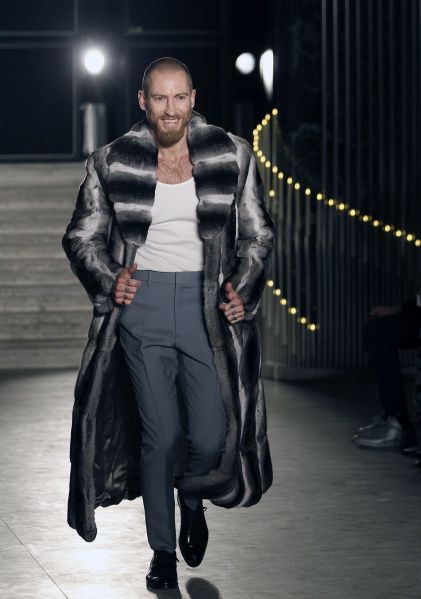 Speaking of departing design positions, that's exactly what happened to Justin O'Shea today, when it was announced that he would be leaving Brioni after only six months as creative director. His hire was a surprise back in March, as O'Shea has no formal design experience, having previously been the global fashion director at MyTheresa.
O'Shea was tasked with reinventing the Italian menswear brand, which is exactly what he did. He implemented an updated logo, tapped Metallica for an ad campaign, introduced a see-now, buy-now business model and changing the date of the runway show. Even the brand's aesthetic was revamped, mirroring O'Shea's personal penchant for skinny suits, plus a waistcoast, in flashy fabrics, which has been oft-documented by street style photographers.
"The strategy of revitalisation of Brioni that started at the beginning of this year is set to continue being implemented through a long-term plan aimed to further establish the brand as a leader in the luxury menswear category," the brand said in a statement today. It seems change is afoot, as their previously planned New York runway show, slated for November, has been canceled. Instead, the fall 2017 collection will be shown to buyers in Milan.
Brioni has yet to name O'Shea's successor, and O'Shea has yet to reveal his next move, but we've got no doubt that fashion's never-ending game of musical chairs will continue to march on.