FRIDAY, OCTOBER 21
Opening: "Carolee Schneemann, Further Evidence-Exhibit B" at Galerie Lelong
Schneemann, a seminal feminist performance artist, shows her less-known works from the '80s, '90s and now. One highlight is Known/ Unknown: Plague Column, an installation that takes cues from a 17th century Viennese printed column where the bubonic plague is anthropomorphized as a witch. The video, sculpture, photos and collage center on the trope of irrepressible femininity as a scourge that can be eradicated.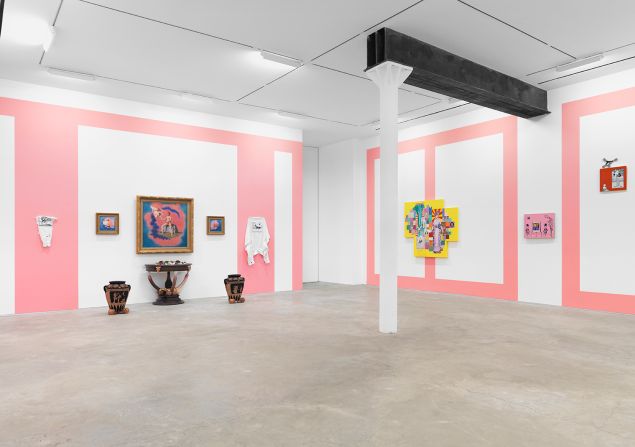 Talk: "Velvet Rage: Politics and Culture in the Age of Gay Gentrification" at James Fuentes Gallery
They don't mean the kind of gentrification where you get evicted from your home, but rather a sort of gay spiritual eviction, I think. Moderated by curator and writer Alison Gingeras, academics, writers and community activists assemble for a discussion of gay identity in a world where "gay marriage" is increasingly visible and many legal and cultural prohibitions against homosexuality have finally begun to fall away. "While such progress indicates a move towards an acceptance of homosexuality in mainstream society, it comes with the inevitable dilution of the queer perspective through hegemonic, heteronormative subjugation," a statement from the gallery reads. Sure to be a lively debate.
SATURDAY, OCTOBER 22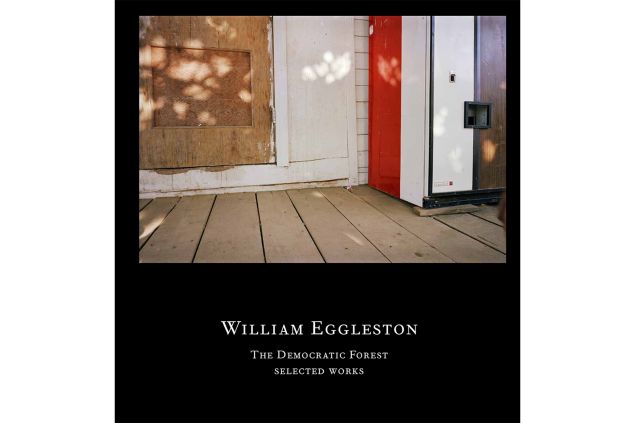 Book Signing: William Eggleston at David Zwirner
The grandad of American photography as high art will sign copies of a catalog of his images shot in the '80s in the U.S. and Europe, called Democratic Forest. You can also check out the show of the same name, the photographer's first at his new gallery.
SUNDAY, OCTOBER 23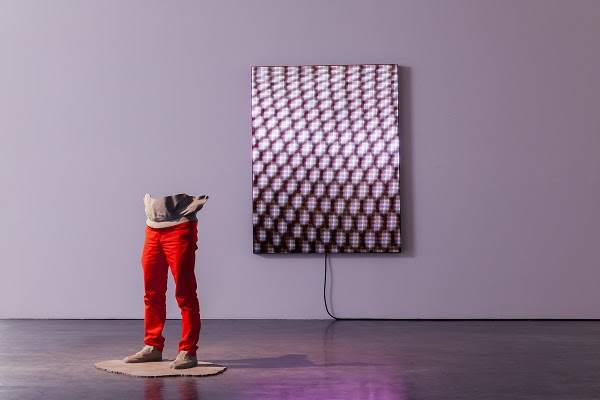 Opening: "Mark Leckey: Containers and Their Drivers" at MoMA PS1
With a replay of the culture wars on the horizon in the U.S., it's a good time to check in with the Brits on class and history. They kinda wrote the book. So head to the first comprehensive U.S. survey of the work of Turner Prize-winning British artist Mark Leckey, whose film, sculpture and multimedia installations look at pop culture, class, advertising and urban spaces. The largest exhibition of his work to date opens Sunday at 10 a.m.
ALL WEEKEND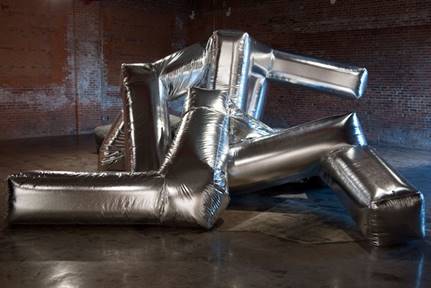 Exhibit: "B&O Play's #TheFutureSeries, A/D/O" at 29 Norman Avenue, Brooklyn
You have to sign a waver to gain entrance to this three-installation exhibit by architectural performance artist Alex Schweder. Rome Prize-winning Schweder has made three enthralling site-specific works in a Greenpoint, Brooklyn building that is still under construction with funding from B&O Play, the Danish speaker manufacturer. The Sound and the Future, a moving sculpture that the artist controls via bluetooth on his phone accompanies a slowed down classic techno track, while The Hotel Rehearsal lets participants take a ride 30 feet above the structure in an inflatable space hoisted via hydraulic lift. Friable Aperture, a water and light sculpture viewable from three sides, fills a final room, and is worth an extended viewing.