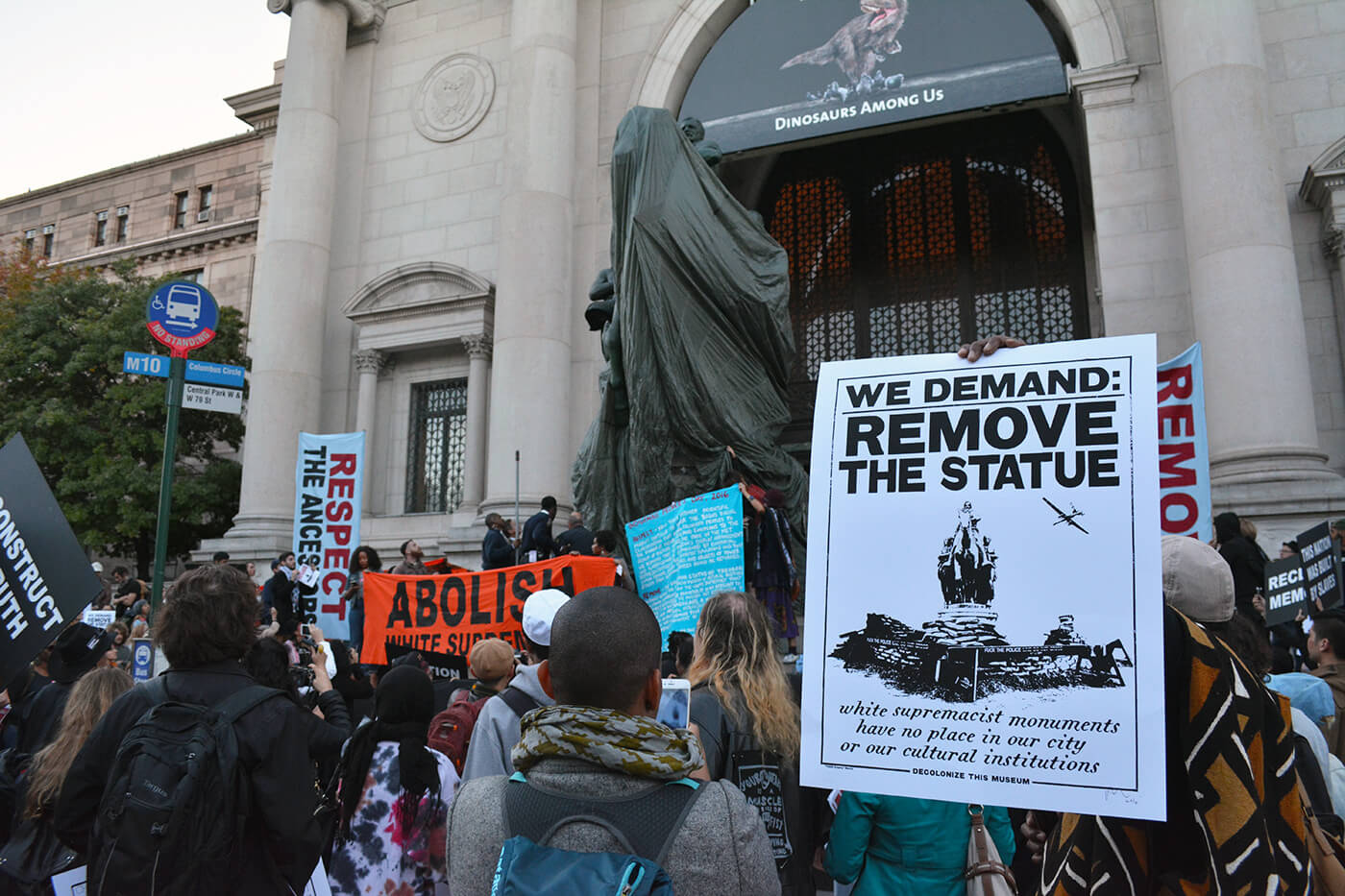 Anti-Columbus Day protestors call for removal of Natural History Museum's Teddy Roosevelt statue. Over 200 people gathered on the steps of the American Museum of Natural History on Monday, as part of tour organized by the group Decolonize This Place, where they covered the bronze statue with a parachute.
Archaeologists unearth ancient ties between Japan and Persia. Writing on a piece of wood from the 7th century suggests that a Persian official may have lived and worked in the capital city of Nara over 1,000 years ago, suggesting the city was "far more cosmopolitan than previously thought."
Arts center opens in hometown of Irish poet Seamus Heaney. The Seamus Heaney HomePlace, a 21,000-square-foot arts venue in Bellaghy, Northern Ireland, kicked off its opening weekend with of talks, readings and concerts.
Sharjah Biennial will take place in five cities across the Middle East. The 13th edition of the international exhibition will expand to include exhibitions in Beirut, Dakar, Istanbul and Ramallah.
Paula Cooper only uses green toothbrushes. In a slideshow for T magazine, gallerist Cooper shares memories and tidbits from her nearly 50 years in the art world, including the fact that she prefers to use green toothbrushes. "Make of this what you will," she said.