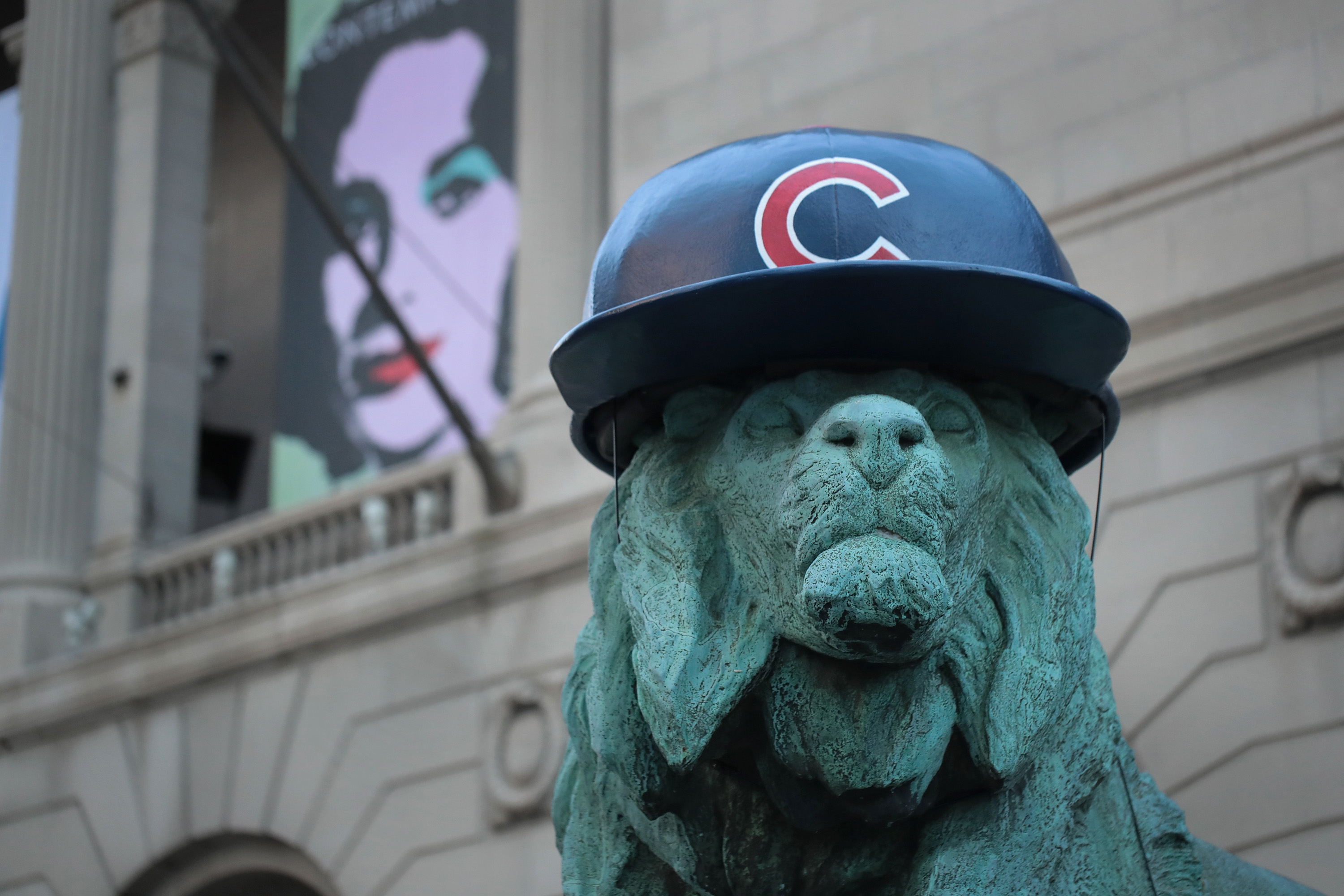 The Art Institute of Chicago outfits lion statues with giant Cubs hats in anticipation of the World Series. The Chicago Cubs are going to the World Series for the first time since 1945, and the AIC's lions are showing their team spirit with some oversized baseball caps this week.
Marilyn Minter, Mira Schor, Laurel Nakadate and more gather for the largest ever group photo of New York's women artists. Hyperallergic gathered responses from participants who posed at the Brooklyn Museum on Sunday for the second portrait organized by Now Be Here's Kim Schoenstadt. The first portrait in the series, taken in Los Angeles in August at Hauser Wirth & Schimmel gallery, featured 733 women artists.
The Slow Food movement of the art world is taking place in a Taco Bell near you. Dealer Stefania Bortolami's Artist/City initiative bucks commercial trends by taking artists outside the white box gallery and fair booth, and placing their work into unconventional art spaces such as a Miami storefront or abandoned Taco Bell restaurant. "We thought it would be interesting to do something and just simply go the other way. Yearlong, not primarily commercial, experimental projects in cities that are museum-and culture-rich but are not considered art hubs," Bortolami told the Times.
London's Mayor Gallery sues Agnes Martin authentication committee. The gallery claims that the committee's rejection of 13 artworks submitted by its clients renders the pieces "worthless" in marketplace.
Earliest-known example of Ten Commandments tablet heads to auction. Heritage Auctions will offer the stone inscriptions in its Properties of the Living Torah Museum Auction in Beverly Hills on November 16. Bidding on the historic tablet will start at $250,000.