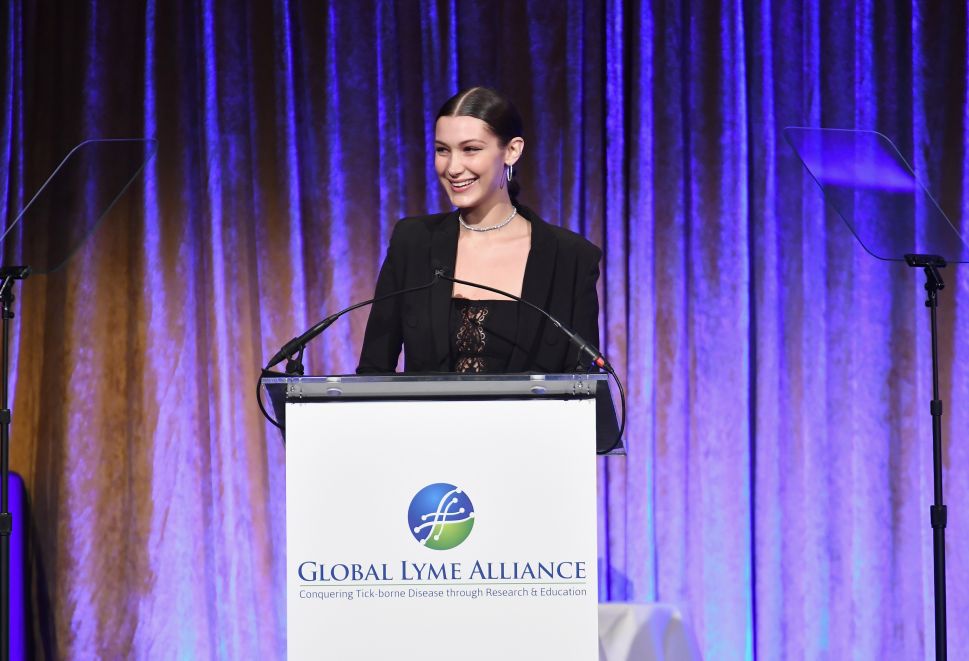 The Hadid clan continued as the first family fighting against Lyme Disease last night at the second annual Lyme Alliance Gala held at Cipriani 42nd St, which came decorated masterfully by event mastermind Lawrence Scott. While Yolanda Hadid took center stage last year at the foundation's inaugural benefit in the same venue, this year it was her daughter, supermodel Bella Hadid, who was honored.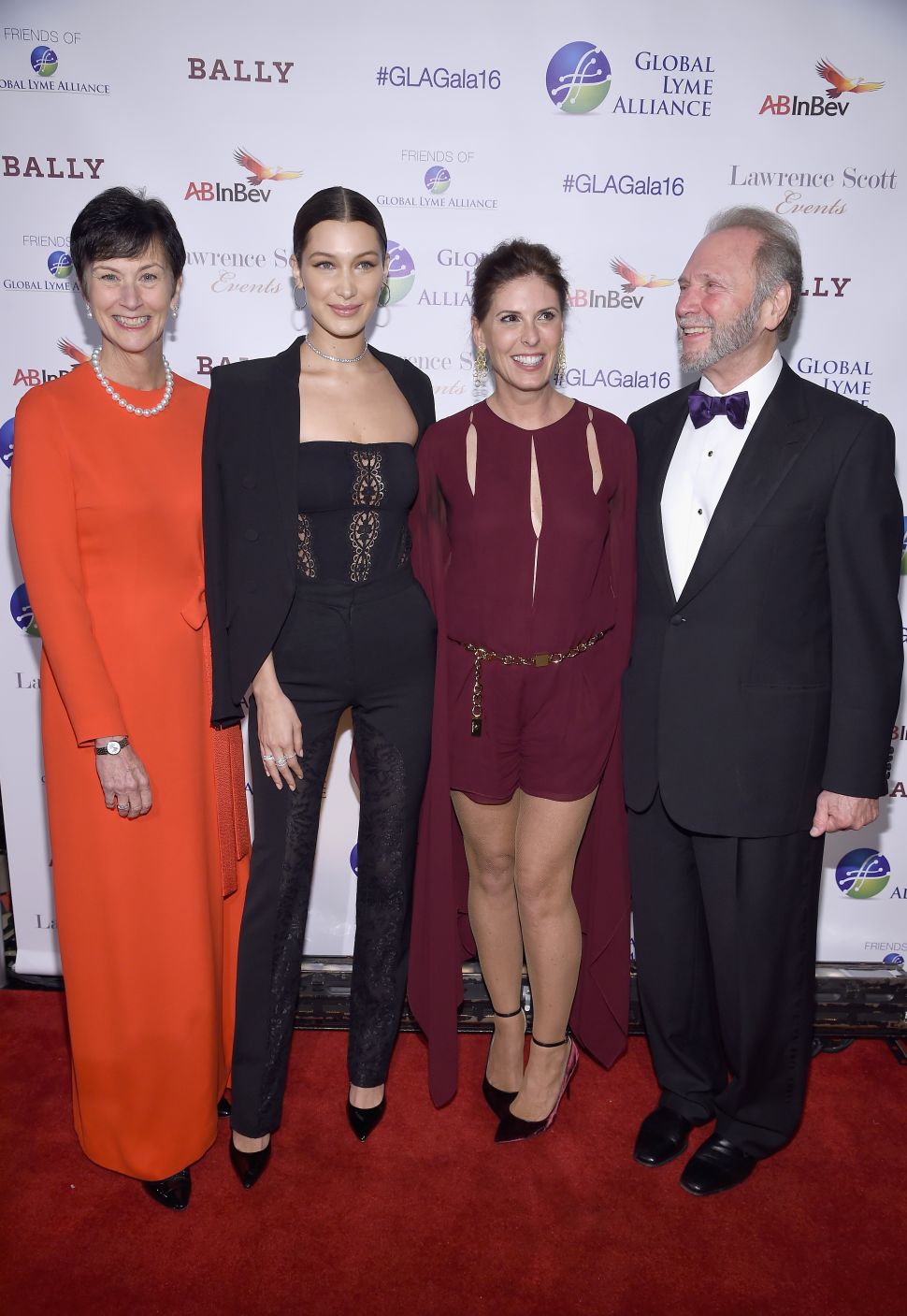 "It's really rude they make all the Lymies come up here and talk, because I can't even talk in real life," Ms. Hadid joked with a roll of her eyes as her high school classmates looked on from a front row table. Hadid recalled her teen years struggling with the disease that derailed a promising career in Olympic horse jumping, and how she is often perceived as simply a pretty face. "Life isn't always what it looks like from the outside," she added in closing. "The hardest part of this journey is to be judged by the way you look, instead of the way you feel."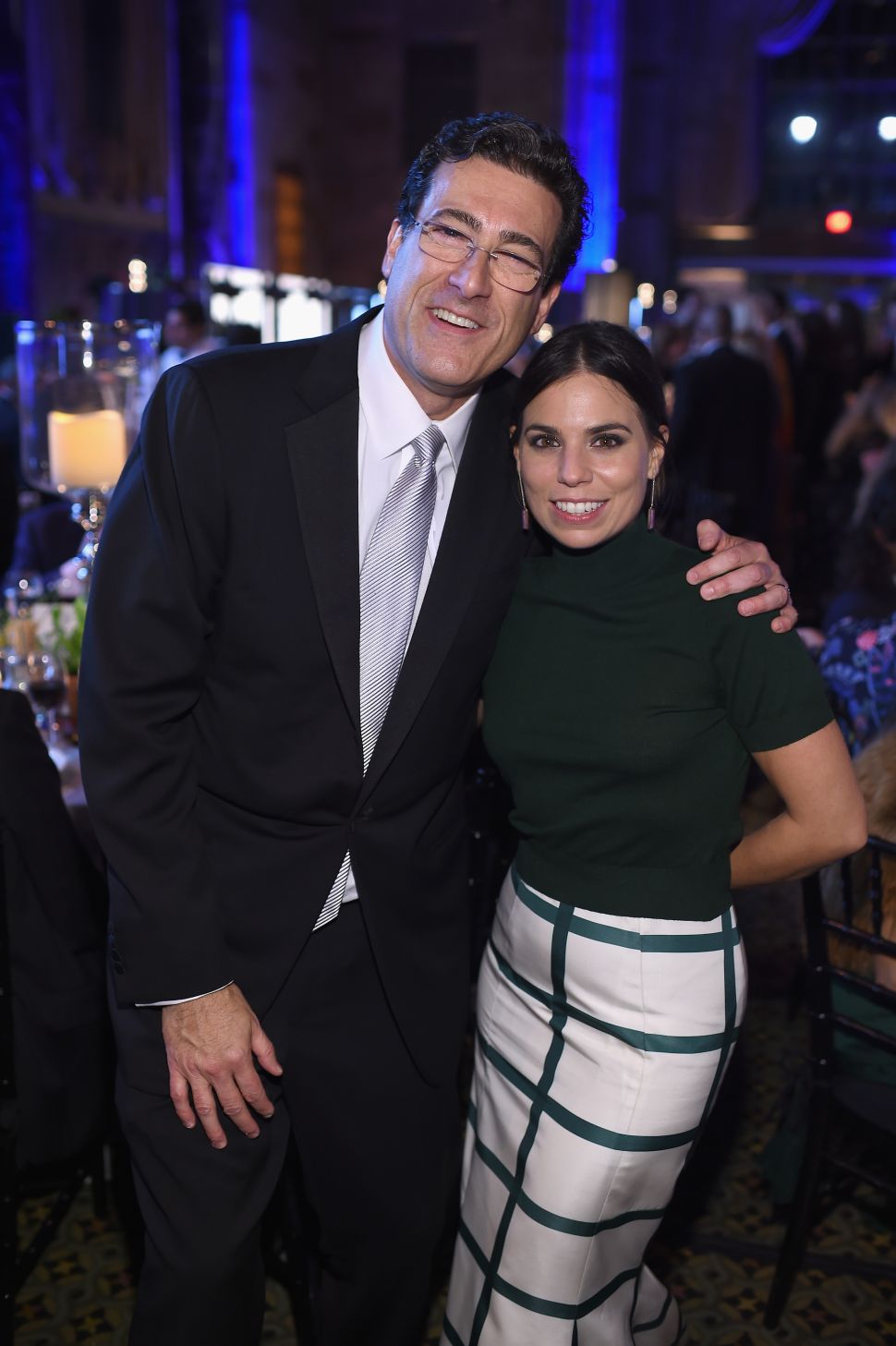 Bella's former step father, and ex-husband to Yolanda, music magnate David Foster was scheduled to provide the evening's entertainment alongside crooner Rob Thomas, but canceled last minute, leaving Thomas to preform solo. The crowd also included designer-turned-author Ally Hilfiger, daughter of Tommy Hilfiger, who recently chronicled her struggle with Lyme Disease in a memoir wittingly titled "Bite Me," which served as everyone's parting gift for the evening. Two tickets to her father's next runway show were later sold during the evening's live auction for $100,000 to a lucky donor duo.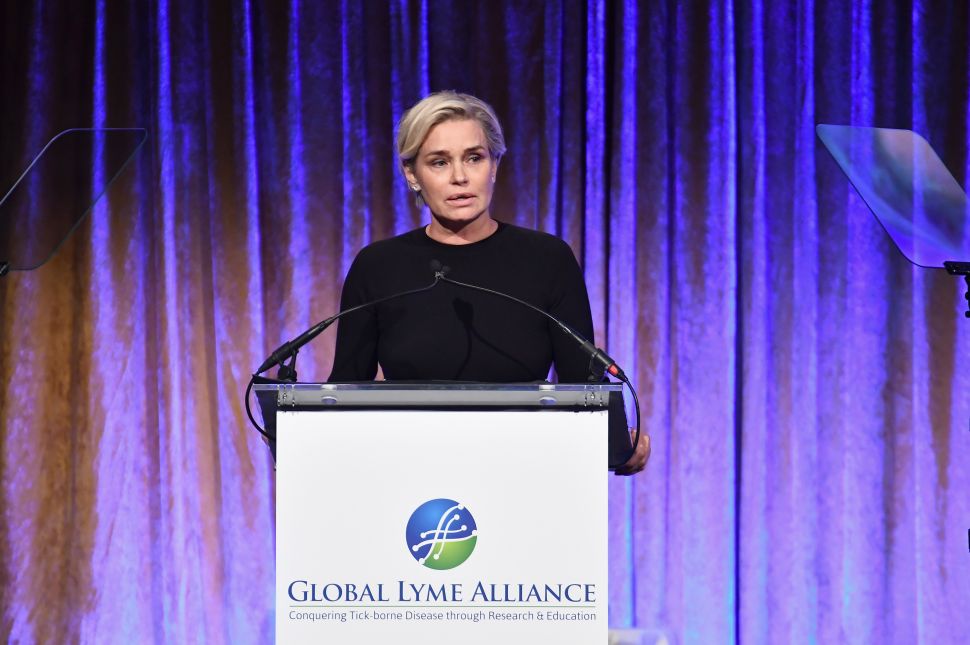 Others honored for their contributions to fighting Lyme Disease were designer Heather Glass, commercial real estate scion Arthur J. Mirante II of Avison Young, and BNY Mellon President Karen Peetz who announced that she would be joining the Global Lyme Alliance full time following her forthcoming retirement.