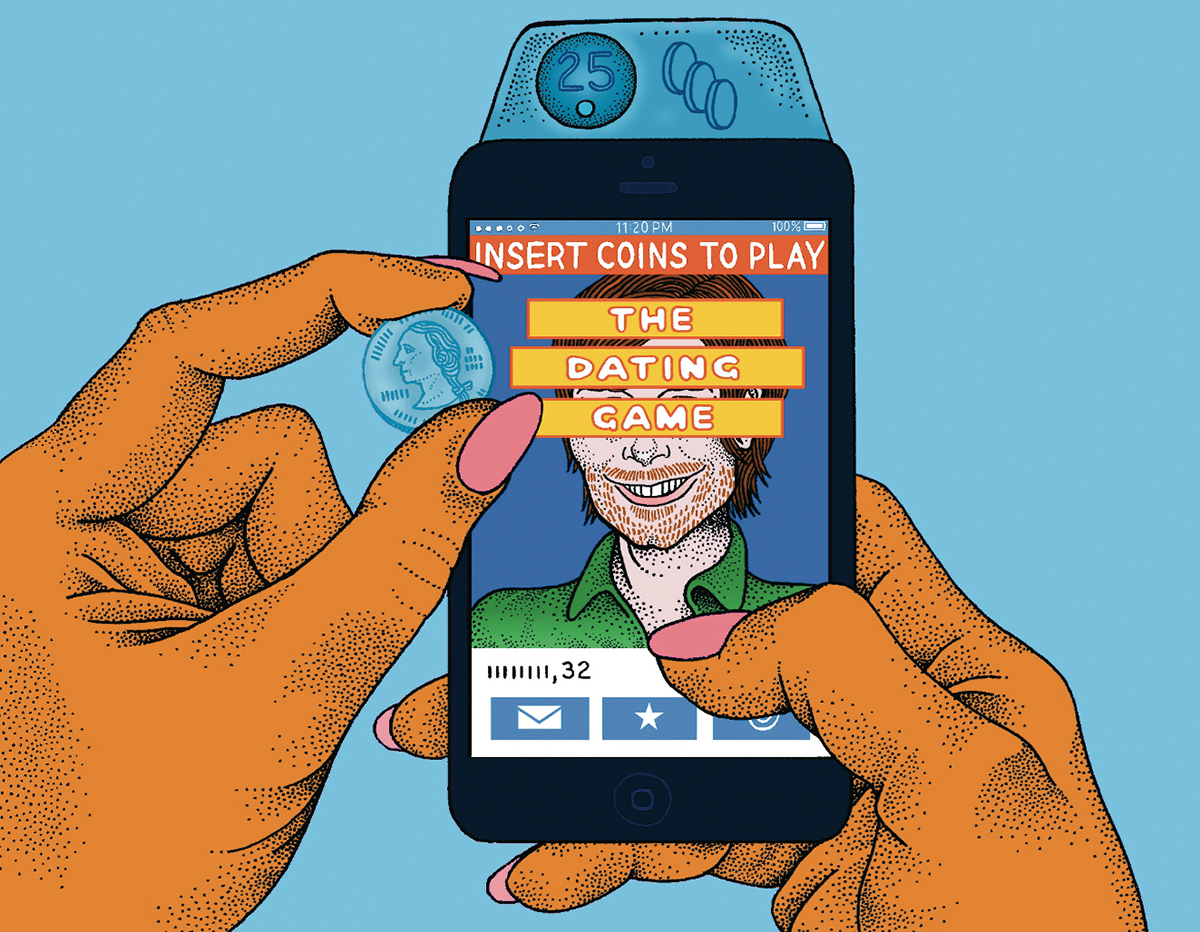 Hinge, one of the most popular dating apps, recently declared a "Dating Apocalypse." The declaration confirmed what most sane people on the single scene, particularly in New York City, already know. You rarely, if ever, meet a decent, solvent human of any gender on Tinder and the like.
After extensive research, Hinge unearthed a woeful truth—that long-term relationships resulting from apps were almost nonexistent. Many people using apps were lying about their single status and concealing a partner, others want nothing more than online relationships. The depressing data forced singles to rethink free dating apps and led Hinge to relaunch with a paid-for service. With Tinder, Bumble and the rest of the interchangeable pack declared ineffective, singles are turning to paid-for dating apps and traditional matchmaking services to meet real dating possibilities rather than time-wasters.
"Like a casino, a swiping app isn't designed to help you win; it's designed to keep you playing so the house wins."
"Free swiping apps are staggeringly ineffective at helping people find relationships. Only 18 percent [of users] have found even one relationship, ever," said Justin McLeod, the CEO of Hinge. Hinge users don't swipe left or right. Instead, they scroll through anecdotes and then like or comment on a potential suitor's favorite book or most embarrassing story. The new design makes users carefully consider who they're chatting with, instead of simply seeing someone who looks attractive and swiping, but it still feels familiar.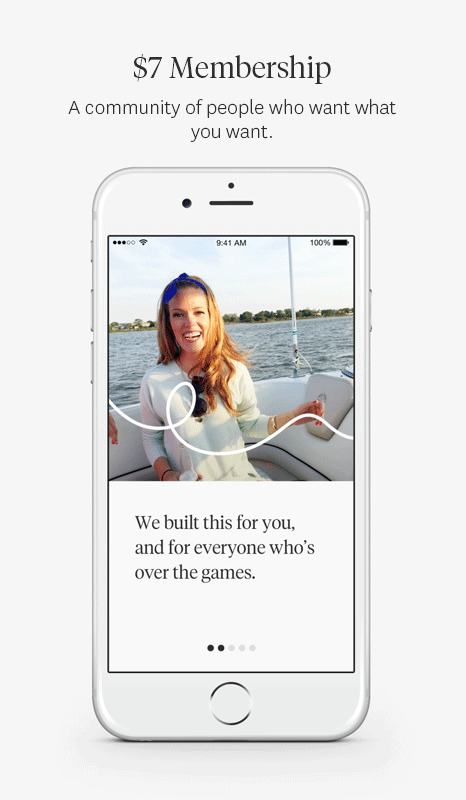 "Free swiping apps are effective at maximizing user engagement and therefore advertising revenue. But they are useless for finding a genuine relationship. Like a casino, a swiping app isn't designed to help you win; it's designed to keep you playing so the house wins," McLeod explained. Paying Hinge's $7-a-month fee, advertised to millennials as less than Spotify or Netflix, means users are slightly more serious about pursuing relationships.
On The Inner Circle, a dating app with a $20-per-month subscription, members brainstorm date ideas, share travel plans and attend exclusive parties. "We personally curate new registrations to ensure we offer a trustworthy and safe platform," CEO and co-founder David Vermeulen told the Observer. "People are tired of spending time on endless swiping." He believes free dating apps work for casual encounters but thinks a more edited-at-the-source experience offers a higher chance of finding a partner.
Unlike Hinge or The Inner Circle, the new paid dating app Bubby, currently in closed beta, doubles as a hybrid human-bot matchmaking service. For $36 a month, users are introduced to what one of the founders, Stephanie Volftsun, described as a "very small, premium, curated community." Bubby texts users, then presents an option. Users can ask for an introduction or explain why they said no to the potential match.
"I call my grandmother Bubby, so the idea is to bring back the kind of love she would be proud of, the romance of a different era," Volftsun explained. "We were feeling frustrated with how gamified dating apps feel. It's in their best interest to keep you on the app, to keep your attention, to give you more and more options."
On Bubby, potential users are asked if they're looking for love during onboarding; if they say no, they're not given a link to download the app. Despite the name, Bubby is not an exclusively Jewish app, but it will certainly tempt those who have been using JSwipe or JDate to consider a switch. "All are welcome, but it's inspired by the idea of building a strong foundation for partnership based on shared Jewish values," Volftsun said.
For those ready to invest in a matchmaker, LastFirst is a service with about 20 clients at a time, until they're paired up. "Matchmaking is for people whose time is really valuable to them, they don't want to waste an entire Saturday night on someone who is say, a liar," founder Emily Holmes Hahn said.
"Dating apps have actually helped with the stigma that used to be associated with matchmaking, because everyone uses apps now."
While other apps boast about their algorithms, Hahn has found that her clients are not necessarily looking for what's on their "perfect partner" checklist. "Once they're willing to loosen the parameters a little bit, the matches can be outstanding," she said. Hahn allows matches to text beforehand, but her concierge arranges the meeting. Her male clients are given "secret training tips," from knowing where the restroom is, to learning the bartender's name. "We try to cover all the bases and set the stage for the date to be absolutely perfect. The only variable is whether or not the couple have the chemistry and banter we all look for," Hahn declared.  
"Dating apps have actually helped with the stigma that used to be associated with matchmaking, because everyone uses apps now," Hahn said. "Everybody knows the two parties coming to the table are looking for something very serious when connected by a matchmaker. That's no bad thing, as long as you're putting two like-minded people together."
On free apps, some users could be looking for marriage; others might be in the market for a few free cocktails. With paid dating apps or serious matchmaking services, both parties have committed their time and money to meeting someone. In the age of swiping, paid experiences offer a return to the dating services available before everyone used Tinder endlessly, with no escape in sight.