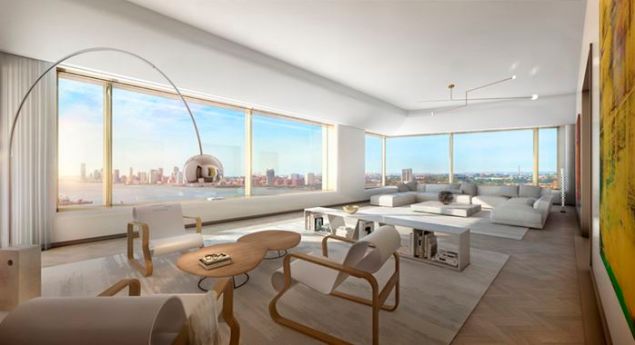 Former Warner Music Group COO Robert S. Wiesenthal is now running aviation app Blade full-time. Now that he's traded in his entertainment exec gigs for the start-up he co-founded, perhaps he felt it was time for some real estate changes, too.
Wiesenthal founded Blade (it's like Uber but for helicopters) when he was still acting as CFO at Sony Corporation of America. He subsequently left Sony and took the position at Warner, and then last year he decided to leave to focus his attention on his job as CEO of Blade.
He sold his Upper East Side townhouse at 147 East 63rd Street in June 2015 for $10.5 million, and now he's headed to West Chelsea, having paid $15.14 million for a twelfth-floor unit at 551 West 21st Street.
His new four-bedroom, 4.5-bath condo boasts four exposures, oak herringbone wood floors, detailed millwork throughout and a kitchen with marble countertops and stained oak cabinetry.
The 4,271-square-foot apartment is "column-free," according to the listing held by Brown Harris Stevens broker Erin Boisson Aries—we wonder if that was a big draw. Those pesky columns.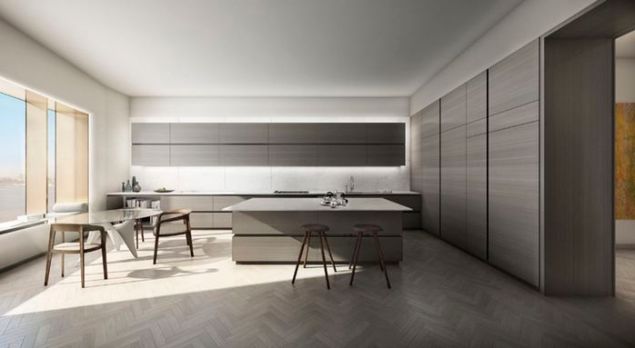 Anyway, an elevator opens directly into the home, which also features a center gallery, library and formal dining room. The master suite has direct river views, a walk-in closet and a freestanding tub that overlooks the Hudson River. A necessary view.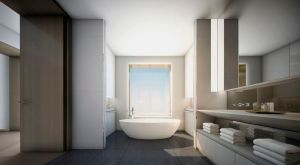 Perhaps Wiesenthal found the location of his new pad particularly enticing—after all, there's a Blade lounge just a few short blocks away, on 30th Street and 12th Avenue, so he can head over for a quick ride to Nantucket or the Hamptons (or Florida, or the Bahamas) whenever he feels antsy.