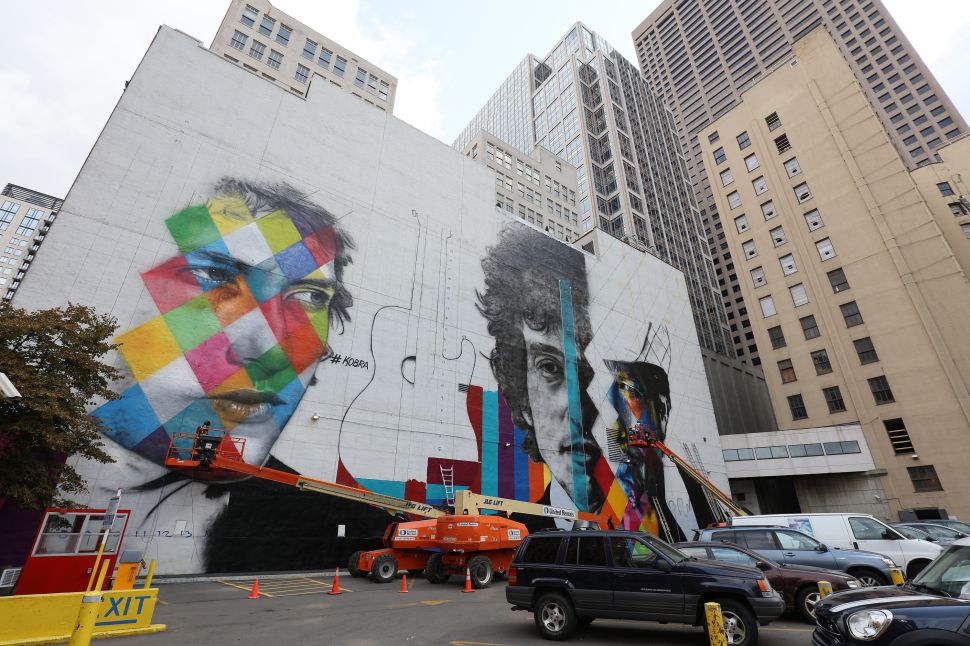 When a very young Bob Dylan laid down some of his earliest tracks at the Gaslight Cafe in 1962, a sound engineer named Richard Alderson made the historic recordings. Alderson would go on to record all kinds of music, including capturing traditional folk throughout Mexico. Before that, though, Alderson would tape Dylan again, in 1966, this time as he went from NYC scenester to global star on a world tour.
The rediscovery of of Alderson's recurring involvement during Dylan's ascent was made courtesy of a tool from Digital ReLab, called Starchive, which connects digital media using advanced metadata, the extra tags and notes computers make about every file (from the date produced to subject matter).
The interest in Dylan's archive of creative output will only increase now that the legendary songwriter has joined the Nobel laureates. A big chunk of that archive has moved into an academic collection in Tulsa. In March, the George Kaiser Family Foundation announced the acquisition of some 6,000 items spanning decades of the artist's career, in care of the University of Tulsa's Helmerich Center for American Research.
"The notebooks," Richard Averitt, CEO of Digital ReLab, told the Observer in a phone call, "are a big part of the stuff that the foundation acquired." Averitt has had access to digitized versions of these notebooks, which have song drafts, sketches and notes.
"It's just remarkable content," he said.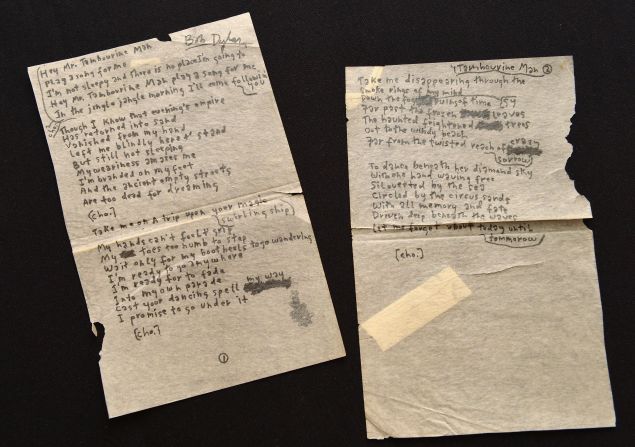 Based in Charlottesville, Virginia, Digital ReLab specializes in ingesting digital and digitized media and helping to create new connections across archives. It then surfaces all the metadata, including that generated by the system used to make it and everything that gets added by people. Once everything has been analyzed by the system, making connections between recordings, paper notes, published work and photos becomes as easy as a search query. Created by Peter Agelasto, Starchive doesn't digitize work. It organizes it and speeds analysis.
When the Bob Dylan Music Company invited Digital ReLab into the Dylan archive, Averitt said, "what they had was seven different databases. And they had a huge mountain of digital repositories."
This information corresponded to boxes and boxes of analog artifacts, everything from recordings to lyric sheets and physical mementos.
Much of this material still isn't available to the public. "You have a perspective about an artist based on a very limited set of what's released to the world based on an archaic distribution model," Averitt argues. Once the Dylan archive starts to open up, he contends it will deepen fans' and scholars' understanding of the artist.
That archive, he estimates, is probably 85 to 90 percent copied onto computers now. "With an archive like Dylan's, it's hard to know when you'll finish," he said.
Looking forward, Averitt sees three trends that should make artist archives more interesting. First, when content is digitally native, it generates loads of relevant metadata that will be really powerful to hold onto. For example, snapshots taken during an artist's early music career with a cell phone will have exact time and physical coordinates stamped into them. This could help historians very precisely retrace artists' steps and also associate it with media captured around the same time and place, by unrelated people.
Artificial intelligence presents another frontier. Right now, a lot of contextual metadata still has to be added by humans. Computers can scan photos very quickly, but it still takes a person to say who and what is in them. It's one thing for Google to automatically tag pictures to help you search your personal photo library, but those tools aren't archivist ready yet. Still, it's only a matter of time. Before long, computers may be able to ingest piles and piles of old photos and identify the faces of people in them that the photos' owners don't recognize anymore.
"Ours is the place where that data should go," Averitt argued. As soon as those tools are library ready, Starchive can ingest the AI-produced tags and use them to foster more connections across materials.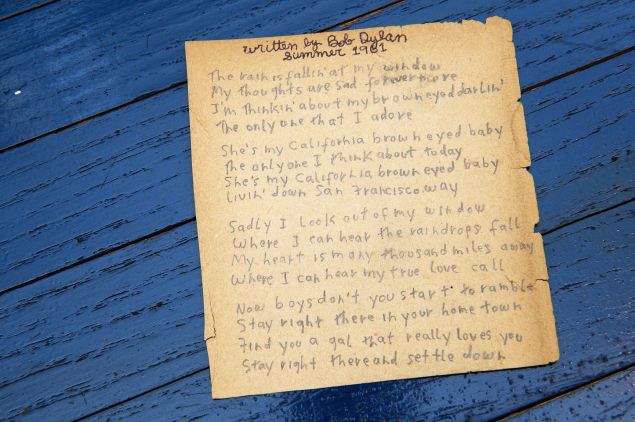 The last development Averitt foresees comes from the storytelling of the artist themselves, as well as that of their associates and fans. In much the same way that Genius, Inc.'s site allows artists to add a layer of explanation over their lyrics, Starchive allows them to add a similar layer, as metadata, to anything that can be digitized. Media itself can be the metadata for other media.
So, for example, an artist could record a story or write a book about a particular album or a subsequent tour, and parts of that could be directly associated with digitized songs, tour photos and bootleg recordings from the events discussed.
Starchive was built in SQL, but in order to surface all the possible relationships between digital artifacts, it has begun to draw from graph theory. Previously, Marvel Comics has used a graph database to make sense of its baffling fictional history.
"We've extended the normal data structure of SQL with something we call entities, which is very much in line with the structure of the graphs, that builds many-to-many relationships," Averitt said. "You get this very rich series of relationships that allows you to discover things you didn't see before."